Tag: Tyre Reviews
A first for Tyre Reviews with its 'full video' tyre test, and a first for Goodyear. The 2019 Tyre Reviews UHP Summer Tyre Test is a cracking good watch and makes a refreshing change from the standard, text-heavy test format. It features eight brands of performance rubber, including what the UK-based site calls the "holy trinity of UHP tyres" – the Michelin Pilot Sport 4 S, Continental SportContact 6 and Goodyear's latest, the new Eagle F1 Supersport.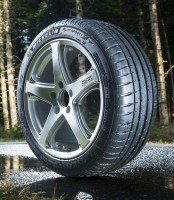 Consumers are increasingly likely to research their tyres online pre-purchase, regardless of whether they complete an e-commerce transaction. Peer review website Tyre Reviews has therefore become an influential destination in the car tyre market: discussing Tyre Reviews's audience, owner, Jonathan Benson, states that 94 per cent of Tyre Reviews visitors are engaged in the tyre buying process, with its users predominantly "high earning, well educated, male automotive enthusiasts looking for the best possible product for their vehicle." In 2017, the site delivered 25 million pageviews to tyre buyers, and claims to have influenced around "one-sixth of UK tyre sales."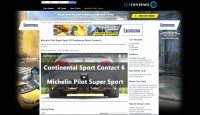 TyreReviews.co.uk has built an influential position within the growing online tyre business sector over the last half-decade. The site's core focus of user-generated tyre reviews gives visitors the opportunity to present feedback on their experiences with more than 2,500 products; this has resulted in what Tyre Reviews quantifies as "3 billion miles" of motorist feedback. This mileage has helped it to reach around 2.8 million monthly page views (based on March 2016), and as a result the site now claims to influence, via online research, "more than a sixth" of tyre sales in the UK every month. In 2016, the site's owner, Jonathan Benson, began to publish video tyre reviews himself in addition to the site blog, the most recent of which could be a world first (see video below/on Tyrepress.com). Given the site's claim to influence such a large proportion of UK tyre sales, Tyres & Accessories also asked Benson for his views on how tyre manufacturers and distributors can increase their own online engagement to capture more of this currently growing market.