Hankook reviews tyre test successes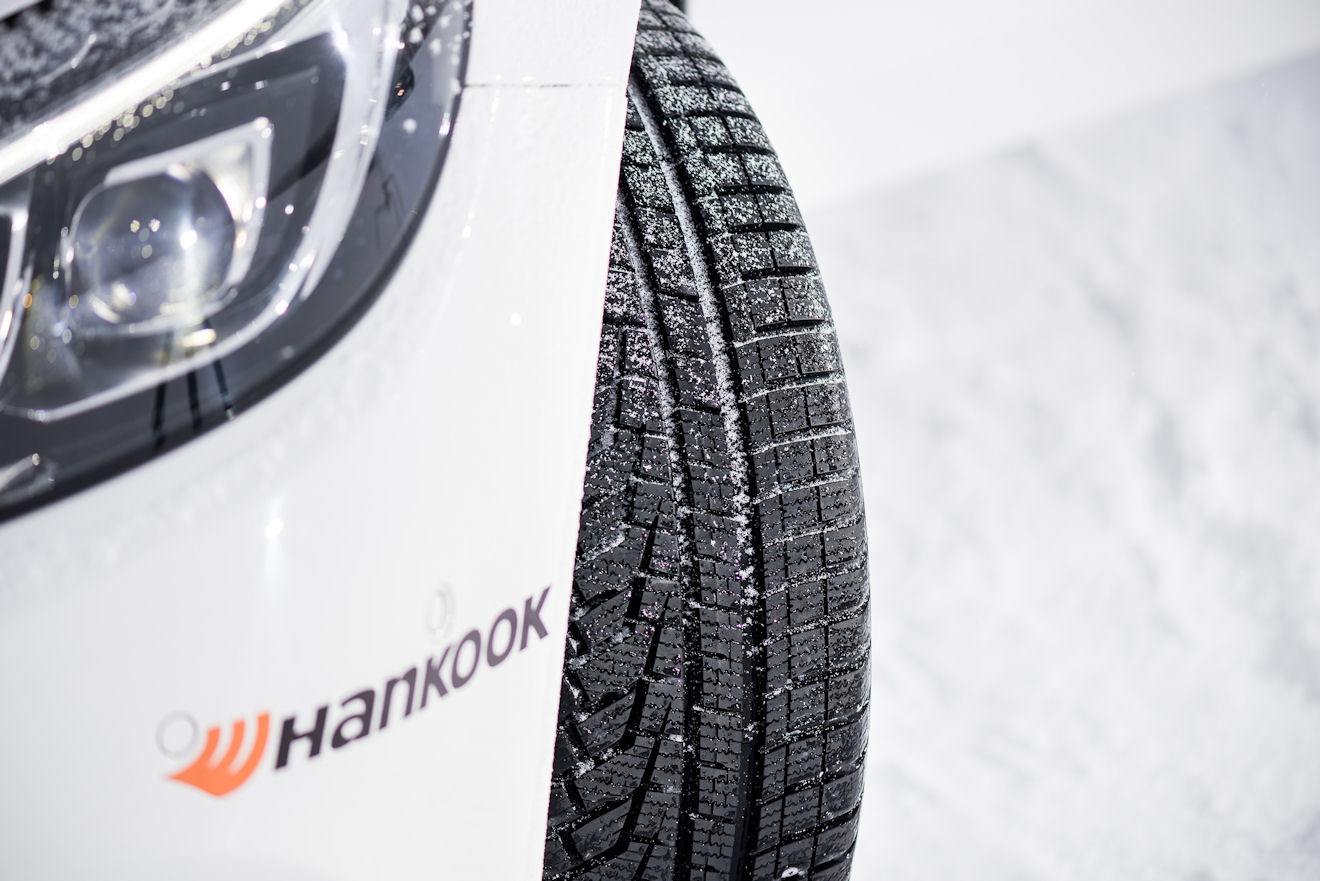 Hankook Tire says it "is ready for winter" with its Winter i*cept RS 2, Winter i*cept Evo 2 and Winter i*Pike RS 2 ranges, and to prove points to the tyres' performance in independent tyre tests conducted in Germany, Finland, Russia, Sweden and the UK. The tyre maker notes that the testers praised "above all" the handling and braking characteristics of the Hankook tyres on snow.
Hankook Tire's "success model" for the moderate climates of Central and Western Europe – the Hankook Winter i*cept RS 2 – was among the top-rated tyres in several tests conducted by German and UK specialist magazines. The tyre particularly convinced testers with its "excellent handling properties in all weather conditions" (Auto Bild, Germany, 38/2018). The Winter i*cept RS 2 proved to be "highly reliable, precise and providing powerful traction" (auto motor sport, Germany, 21/2018), with impressive safety and excellent manageability on both wet and dry roads (Auto Express, UK, 09/2018). Hankook Tire points out that these recent results continue "the good test results of the previous year."
Another tyre designed for winter road conditions in Central and Western Europe is Hankook Tire's Winter i*cept Evo 2. The ultra-high-performance winter tyre impressed with its strong braking performance on snow-covered roads and provided optimum grip on bends and corners. The tyre's tread "offers exemplary traction properties when braking on snow." In addition, the i*cept Evo 2 was considered "easy to manage in wet conditions" while providing "safe understeering" on dry roads (sport auto, Germany, 11/2018).
For snowy regions with permafrost in winter, such as Scandinavia and Russia, Hankook Tire offers the i*Pike RS 2 model. The studded winter tyre reached top positions in recent tests conducted by Russian and Scandinavian testing magazines. It dazzled with excellent braking properties on snow and equally outstanding lateral traction on ice (Za Rulem, Russia, 09/2018). Much developmental work on the new tread was performed at Hankook Tire's own test centre in Ivalo in Northern Finland, which has been carrying out comprehensive tests on winter tyres particularly destined for Europe since it opened in early 2017.
"We are extremely proud of the many good test results for our current winter tyre models in different countries," says Han-Jun Kim, president of Hankook Tire Europe. "Regularly scoring such good and very good results for our winter tyres in independent tire tests throughout Europe and the CIS show that we can offer consumers suitable products for a wide range of applications on these demanding markets."