Jobs
Sales Manager (South) – TBR Products
OTE £30-35K dependent upon experience
Global tyre giant Apollo Tyres' continuous expansion in the Truck and Bus Radial sector in Europe has resulted in the need for an additional Area Sales Manager (South of UK) to promote and sell the company's range of TBR products to commercial tyre dealers and fleet operators.
Reporting to the UK TBR Sales Manager, this new role would suit an ambitious and dedicated TBR Sales Representative who is looking to progress their career by joining one of the world's largest tyre companies: Apollo Tyres is the market leader in India, where truck and bus tyres constitute almost half of its production output, and the UK's contribution to its European presence is a fundamental part of the planned growth.
The successful candidate will have a proven track record in selling TBR products, monitoring product performance and a desire to succeed in a competitive market. This exciting opportunity offers further advance into higher roles as the company's operations keep expanding through sustainable profitable growth and increased market share.
Interested candidates should submit their CV and covering letter via email for the attention of Steve Miller – UK TBR Sales Manager (steve.miller@apollovredestein.com) before the closing date of Friday 7th February.

---
Key Account Manager Motorcycle and ATV Tyre Sales

Maxxis is one of the top tyre manufacturers worldwide.  We are a high profile, growing brand synonymous with performances within the automotive and motorcycle sectors. A rewarding and exciting opportunity has arisen for a Key Account Manager to join one of the top tyre manufacturers worldwide.
The Role:
Reporting to the UK Brand Manager you will be expected to manage and develop accounts across the Southern UK area.   The position will require excellent communication and business development skills and the ability to forge strong relationships with new and existing dealers. Time management will also be a clear requirement to ensure that sales are generated to ensure maximum profitability against annual targets.
Key Responsibilities and Accountability:
Develop and exploit new sales opportunities within the South of England with retained gross margin in line with brand objectives.
Work closely with UK Brand manager to deliver new sales opportunities with existing and potential customers in line with pre agreed sales targets and be measured against these.
Establish and maintain effective communications links with other company departments
Maintain accurate records of all sales activities and prepare regular forecasts to enable effective forward planning
Attending sales meetings, shows and promotional events as and when required.
Competitor analysis – ongoing analysis of market penetration and SWOT. Ongoing 'ear to the ground' for competitor pricing and activity
Establish clear brand values and clearly communicate that through activity
High level technical support for prospective customers
Technical advice and account manager support for existing dealers and technical partners
Negotiating sales pricing and contracts – with support of UK Brand manager
Take ownership for a proportion of the growth plan for volume – work towards volume and sales targets
Ideal Candidate:
Ideal candidates will have a minimum of 5 years working in the motorcycle, ATV or tyre industry and be highly motivated and target driven.
Benefits:
An industry leading package based on experience with company vehicle will be made available to the successful candidate as well as a chance to work with our dynamic team.
Applications in writing with full CV and covering letter to: recruitment@maxxis.co.uk
Closing Date for applications: 14 February 2020

---
Business Development Executive

Davanti Tyres is a disruptive global tyre brand which challenges established premium brands on performance, quality & value. Teaming world leading manufacturing facilities with European-led product research, development and marketing expertise, Davanti is currently distributed to more than 60 countries and continues to grow. We are looking for a driven, business-minded individual to become a Business Development Executive.
Reporting to the Regional Sales Manager, the successful candidate will demonstrate a desire to work in a fast-paced, dynamic environment. Your ability to drive the business forward will be both valued and rewarded.
This is a field-based role. You will be working to develop business through Davanti's exclusive distribution partners across Eastern and Central Europe.
Automotive sector sales experience is preferred but not essential. Your ability to present & negotiate in a variety of challenging business environments will be key to your success.
Duties include:
Working with the Regional Sales Manager to activate promotions, business development strategies and to support customers
Promoting Davanti brand, development & sales tools
Develop relationships with Davanti distributors and stockists across the territory
Working in conjunction with distribution partners to present & promote Davanti to a variety of businesses in your territory
Develop & implement incentives & promotions to encourage brand engagement
Identify & develop new business opportunities incl. wholesale, national & regional retail, small/medium fleets, car dealerships
Play an active role in the development of the marketing strategy with the marketing team
Provide training collateral for sales teams within customers' business to help them understand & promote the brand
Introduction of new products to sales teams
Attend trade events worldwide to build brand awareness
Required Attributes:
Energetic & passionate about sales & building relationships
Proven track record at senior level in a B2B sales environment
Excellent presentation skills
Adaptable to working in different business environments
Willingness to travel extensively throughout Europe
Flexibility to react to new market opportunities
Strong IT skills – Excel & Powerpoint essential
Strong communication skills – both written and verbal
Language Skills. Must be fluent in English and at least one other European language
Package:
Competitive (DoE)
Company Car allowance, Phone, Laptop
Email applications to hr@davanti-tyres.com

---
International Sales Executive (Salary dependent on skills and experience)

TIA Wheels has an exciting full-time opportunity to join the established global truck wheel wholesaler which imports and exports wheels world-wide.
Reporting directly to the Director, we are looking for a candidate who has a background in the wheel/tyre industry with a proven sales ability. Additional languages would be advantageous with a flexible approach to work as travelling is a requirement.
TIA Wheels, based in Telford UK, currently serves a global list of customers with steel wheels for truck and trailer and is looking to expand their customer portfolio in Commercial Aluminium wheels outside of the UK. Our market sectors includes Tyre & Wheel Distributors, vehicle builders/dealers.
The company has established TIA as our exclusive private brand with an extensive size range and seeks an international sales executive to maximise the opportunity for this brand initially focusing on Europe.
Candidate requirements:
Proven track record in sales
Achievement of unit sales targets
Development of new business relationships
Good negotiation skills with the ability to close sales

---
Senior Manager, Environment, Circular Economy & LCA

The European Tyre & Rubber Manufacturers' Association ETRMA has an opening for Senior Manager, Environment, Circular Economy & LCA. Full-time job.
Your function:
Understand and translate to the tyre and rubber sectors impact of EU's environmental policies with a specific focus on circular economy, waste management.
Provide strategic analysis of mentioned policies and prioritise necessary actions for ETRMA;
Forge advocacy positions after consultation with ETRMA's membership, execute such positions in the policy-making processes, and enable strategic partnership with relevant policy shapers;
Manage various projects related to circular economy;
Lead the ETRMA-ELT forum for end-of-life tyres;
in order to perform the above-mentioned tasks, manage the activities of related Committees and Working Groups.
Cooperate with the rest of the ETRMA team with the objective of smooth interaction with other related policies, and seamless communication.
Specific areas of work include:

Product Policy
Secondary raw materials
Environmental performances and impacts along the whole life cycle of the tyre (LCA)
Environmental regulations, impacts and performances related to tyre & GRG manufacturing
Recycling implementation
Waste framework legislation, its implementation, including

Compliance
Eco modularity
End-of-waste status and REACH productification related-issues
Opening up a closer dialogue with tyre recyclers organisations (EURIC, BIR, ETRA, …)
Your profile:

Engineer, strong understanding of environmental law (including chemicals), LCA, regulatory and customer support;
An eye for strategic implications of policy changes
Experience of at least 10 years in a similar function;
Experience with industry would be an asset: e.g. tyre/automotive/chemical industry;
Accountable and flexible team player;
Coordination and networking ability in multi-cultural environments;
Fluency in English. Knowledge of other European language is an asset;
Ability to work under strict deadlines and to multitask;
Readiness to travel.
We are offering:
a stimulating work opportunity where you can deploy your professional and personal skills in an international and quality-driven business environment
a competitive remuneration, based on qualifications and experience
This function will report to the ETRMA Secretary-General. The applicant is expected to take up the post 1H-2020. Applications, with a motivation letter, to be sent by January 21 2020 for the attention of: Mrs F. Cinaralp info@etrma.org, Secretary General ETRMA, Avenue des Arts 2 ; B- 1210 Brussels. For more info about ETRMA, please visit www.etrma.org.

---
Programme Manager, End of life products & technologies

The European Tyre & Rubber Manufacturers' Association has an opening for Programme Manager, End of life products & technologies.
The mission:
Assess and act on EU funding opportunities regarding end of life products/ R&D or evaluation of new applications.
Manage/update the ETRMA-technical database that includes data and information on:

Recycling/ Recovery Technologies with a cross-referral function
Scientific/Technical literature references, and environmental and health data concerning recovery operations to facilitate interactions with the value chain stakeholders
New tyre technologies and materials affecting recycling activities (tyre electronic sensors, rings, chemical ingredients, etc.)
Life Cycle Assessment of End of life product recovery routes and circular economy applications
ELTs management and recovery statistics of the EU countries
The function:
full time
Participation at CEN standardization meetings and coordination of standards relating to end of life products
Involvement in the evaluation of proposals for new technical projects. Proposals to be evaluated for feasibility, broad applicability, duplication of effort.
The profile:
Strong project management skills and in teamwork (process engineering, …)
Industry: recycling industry, but also automotive or chemical industry
Engineering or science background
Excellent computer skills. Experience in website management or development a plus
Coordination and networking ability in multi-cultural environments
Fluently English speaking, any other European language an asset
ready to travel
We are offering:
a stimulating work opportunity where you can deploy your professional and personal skills in an international and quality-driven business environment
a competitive remuneration, based on qualifications and experience
The applicant is expected to take up the post by 1H 2020, or earlier. The applications accompanied by a motivation letter to be sent the latest Jan 21, 2020
to the attention of: Mrs F. Cinaralp, info@etrma.org Secretary-General, ETRMA – Avenue des Arts 2, B-1210 Brussels. Visit the ETRMA website for more information www.etrma.org.

---
Sales Executive – National Accounts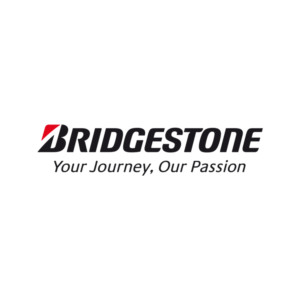 Bridgestone has an exciting opportunity for a confident and experienced Sales Executive to join the world's number one tyre manufacturer. If you are passionate to succeed in a forward-thinking company then you should consider working for us.
We are looking for an individual to provide a high quality service to our National Account Customers in the UK and assist in achieving our sales targets of Bridgestone and Firestone car, van and 4×4 tyres.
The successful candidate will be able to demonstrate the following experience and skills:
Minimum of 5 years' experience in a tyre sales environment
A proven track record in sales, coupled with a desire and enthusiasm to exceed monthly targets
Excellent communication and negotiation skills
Able to build and maintain relationships by providing excellent customer service
Strong ability to analyse results and use this to drive profitability in your area
If you know you can demonstrate the above and would like the opportunity to work for Bridgestone, please email your CV to askhr@bridgestone.eu.

---

Looking for a candidate who knows tyres? Advertise your job role with Tyrepress.com and Tyres & Accessories to access the most professional readership in the business.
To advertise in Tyres & Accessories, Tyrepress.com, and the Tyrepress Jobs newsletter, or to find out more, contact Scott Parker-Copestick.