How the UK aftermarket is enduring Brexit and lockdown
Tyrepress Podcast: Autogem's Prashant Chopra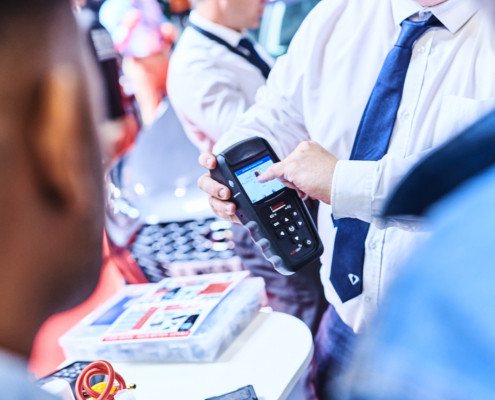 Autogem
Autogem has completed its first report into TPMS expertise in the aftermarket and has created free 'tune-up' sessions in response to its findings. The 2021 and 2022 NTDA aftermarket supplier of the year is offering online tutorials devised following a data gathering exercise into technicians' TPMS troubleshooting skills.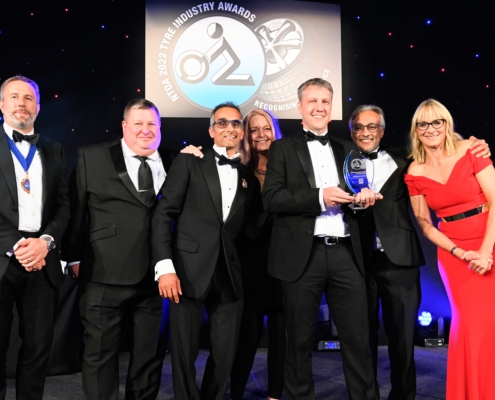 NTDA
Autogem was made the
Aftermarket Equipment Supplier of the Year
in the National Tyre Distributors Association's Tyre Industry Awards for the second successive year. The supplier of automotive chemicals, fasteners, hand tools, workshop consumables and TPMS solutions was pleased to retain its title, having made what it termed "giant strides in the aftermarket" over the past 12 months.
NTDA
The National Tyre Distributors Association presented the Tyre Industry Awards 2022, sponsored by Sailun Tyres, at the Vox Conference Centre in Birmingham on 6 October. Below you can view a gallery of the award winners from the evening ceremony, hosted by former BBC news presenter and triathlete Louise Minchin, NTDA chief executive Stefan Hay and national chairman Simon Wright.
Click here for the list of winners
, and
here for the full list of nominees
.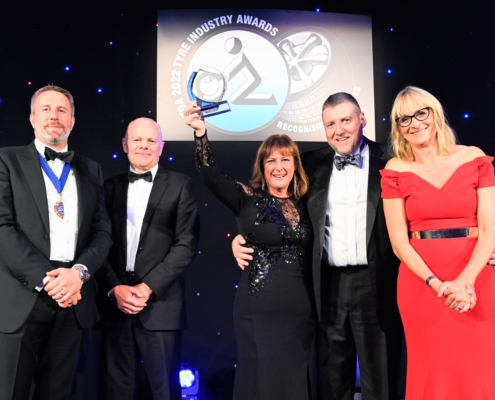 NTDA
The Tyre Industry Awards 2022 were presented on 6 October at Birmingham's VOX Conference Centre during the National Tyre Distributors Association's 93
rd
Annual Dinner. The awards ceremony was sponsored by Sailun Tyres for the eighth consecutive year, while supplier member Maritime Cargo Services sponsored the dinner. Former BBC news presenter and triathlete Louise Minchin hosted the awards alongside NTDA chief executive Stefan Hay and national chairman Simon Wright. For a gallery of the winners,
click here
.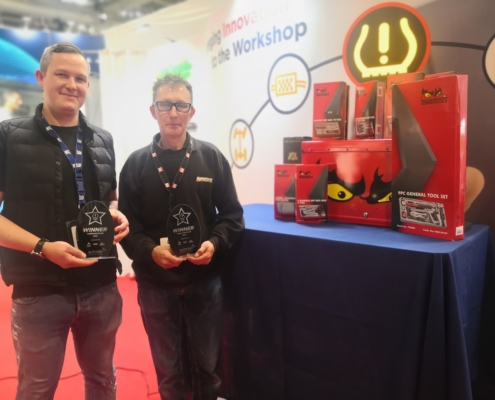 Autogem
The UK Garage and Bodyshop Event at the Birmingham NEC hosted the finale of
Autogem's inaugural TPMS Expert competition
on Wednesday, 8 June. 12 regional finalists assembled on Autogem's stand to demonstrate their problem-solving skills in front of hundreds of onlookers, including
a judging panel of industry experts
. Merityre's Liam Gaynor was crowned TPMS Expert (large retailer) with Hometyre's Craig Schwartz taking the small retailer award, while all 12 finalists were commended for detecting various TPMS faults quickly and efficiently, communicating them clearly to the panel. Meanwhile Autogem, which has developed the TPMS Expert award over the past few years to help raise standards and awareness about tyre pressure monitoring systems, has been praised by automotive retail bosses and industry experts for its first nationwide competition.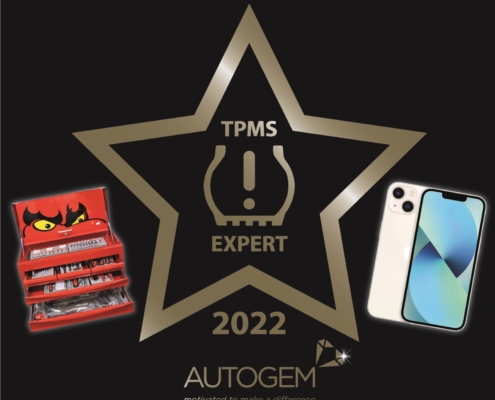 Autogem's inaugural TPMS Expert competition has named three top judges from the industry and announced CAM Systems' sponsorship of the event.  Indeed, as part of its partnership, CAM Systems has agreed to provide an iPhone 13 as one of the prizes.
Tyrepress Podcast: Pro-Align's Clive Seabrook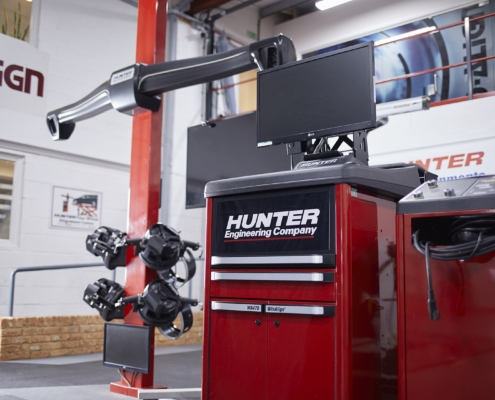 Pro-Align
UK Hunter tyre servicing equipment distributor Pro-Align is helping to upgrade wheel aligners throughout Kwik Fit's 600-plus site network. The company is supporting the software upgrade to WinAlign 17 on
Hunter Elite TD
aligners used by the chain. The new version increases accuracy and efficiency, and therefore revenue opportunities, Hunter says. Kwik Fit has been using the Elite TD since 2014. In addition to the network wide software upgrade, Pro-Align is also installing the Hunter Elite TD system across 14 Kwik Fit and Tyre Pros centres, with one site investing in a new Hunter DSP706 aligner for its workshop.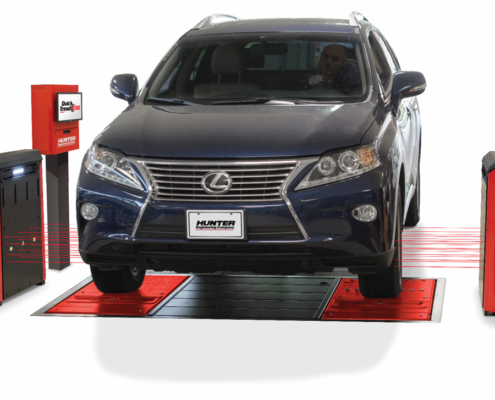 Pro-Align
Pro-Align's Quick Tread Edge has joined the
Quick Check Drive
in offering garages the opportunity to identify servicing opportunities with great speed and efficiency, while also offering a customer-friendly interface designed to support businesses' relationship with their customers. The exclusive distributor of Hunter garage equipment also explains how electric vehicles are increasing the need for accurate and efficient wheel balancers.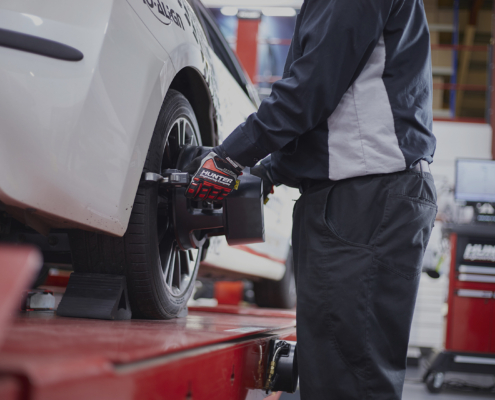 Pro-Align vehicle diagnostic expert and Hella Gutmann will bring a hands-on workshop experience to Lanarkshire in Scotland in November 2021. The event, giving business owners and vehicle technicians from across Scotland an opportunity to trial on some of the world's leading industry systems, will be hosted by New College Lanarkshire on 17 November. Pro-Align is the sole UK distributor of leading US wheel servicing equipment brand Hunter. Hella Gutmann is a pioneer of advanced driver assistance system (ADAS) calibration for the independent aftermarket. Recognising the increasing synergies between their areas of expertise,
the two companies became brand partners earlier in 2021
.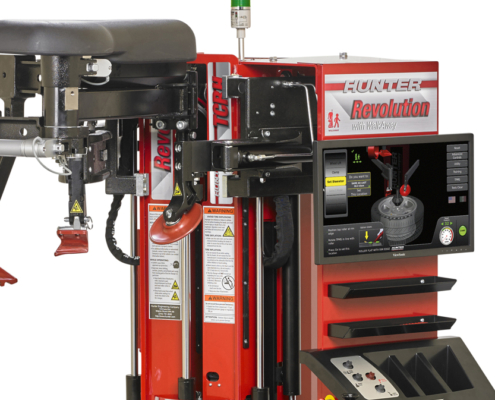 Wheel alignment checks offer garages the opportunity to demonstrate professional customer service while boosting profitability considerably, with a sizable proportion of the car parc suffering from misalignment, according to a leading garage equipment company. Pro-Align, the distributor of Hunter garage equipment products, says that 70 per cent of cars on the road today are misaligned. This, it continues, means there is a prime opportunity for workshops to help identify these issues through free alignment checks for every customer, regardless of what they had originally booked in for. After returning the initial outlay on machinery, Pro-Align says realignment jobs can then typically return profit margins of 88 per cent.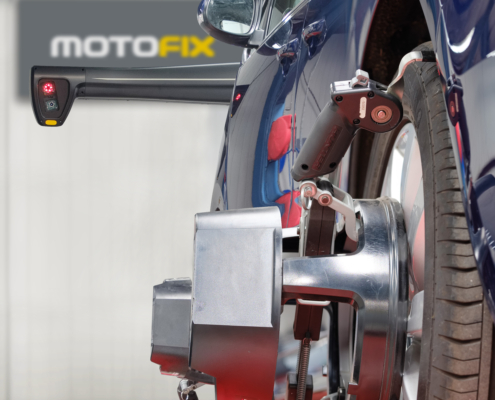 One of the UK's leading independent vehicle repair groups, Motofix has extended its four-wheel alignment capabilities with a new Hunter wheel aligner, supplied and installed by UK distributor Pro-Align. The Towcester firm recently completed the latest installation at one of Motofix's repair facilities in Northampton, allowing customers to access premium four-wheel alignment.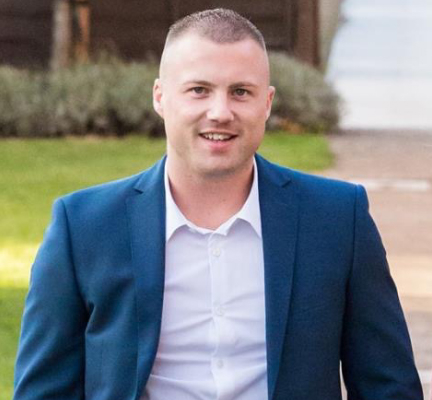 Workshop equipment and wheel alignment specialist Pro-Align has appointed a former Kwik Fit branch manager to its sales team. Tom Burkett, a former director and owner of a mobile tyre fitting service and branch manager at Kwik Fit, has been appointed to join the team as a sales executive, covering the Midlands and South Wales region. The Hunter distributor said the addition of Burkett will provide "even greater levels of support to workshops across the country."
MOTs worth £177 million a year in UK tyre sales
MOT demand set to double in the last quarter of 2020
The Driver and Vehicle Standards Agency (DVSA) is encouraging motorists to get their delayed MOT test done this summer ahead of a surge in demand in the Autumn. The projections, based on due dates and vehicle MOT expiry dates, show that demand for MOTs will be at around 3.4 million in September, 4.8 million in October and November and 4.2 million in December. This demand is predicted to be around double the normal volumes (approx. 2.5 million per month). However, August demand is predicted to be just over 2 million MOTs, which is fewer than usual.
DVSA's predictions of double MOT demand are even more pronounced that Halfords' earlier projections of an 85 per cent uptick in demand. Halfords based its analysis on the grounds that 1.7 million drivers will try to book their MOT in October, on top of the normal demand of about 2 million vehicles.
12.5 million motorists may have skipped car service due to COVID-19
A third of UK motorists (32%) have put off getting their car serviced because COVID-19 financial pressure, according to BookMyGarage.com.
BookMyGarage surveyed 10,000 of its subscribers and found that, in addition, a similar number (29%) of drivers delayed servicing procedures simply because their car had covered far fewer miles during lockdown.
While more than half (56%) used the Government's MOT exemption, the number of drivers who have also put off servicing equates to around 12.5 million cars across the UK's total of 38.2 million registered vehicles.
End of MOT extension 'will make the roads safer' – IAAF
The Independent Automotive Aftermarket Federation (IAAF) welcomed the end of the MOT extension period on 1 August. The federation argues that the move will not only significantly increase road safety but will give a much-needed boost to the automotive sector overall.
The IAAF previously stated that delaying MOTs for a six-month period causes "huge challenges" for the sector, as it inevitably results in thousands of dangerous vehicles in operation, posing huge safety risks. The federation believes the announcement will ensure this number is significantly reduced.
How Pro Align is helping garages revive margins post-lockdown
Roughly 18 months after Clive Seabrook joined Pro-Align, Tyres & Accessories caught up with the relatively new CEO in order to find out more about how the right equipment and services can add value to garage businesses, especially in the post-lockdown environment.
Challenging times need innovative solutions, so Pro Align responded to the pressures brought about by lockdown by seeing by choosing not to approach the circumstances as a commercial opportunity, but rather by responding to the customer instead: "We adopted the stance that we are providing a service", said Seabrook, adding this that meant the message was that Pro Align wanted to ensure that customers could continue to do what they wanted to do during the period.
Autogem unveils I-sensor Pro advanced handheld TPMS solution
Autogem has launched a new, advanced TPMS handheld solution, the I-sensor Pro, in an online event for customers. The device upgrades the original I-sensor, offering customers increased time-saving and potential revenue generation. The I-sensor Pro features Wi-Fi connectivity, wireless Bluetooth and an integrated auto-focus camera, allowing for instant, personalised tyre pressure reporting. It also features a completely integrated tread depth measuring device. The original i-sensor handheld TPMS servicing device was launched in 2013, and has since sold more than 3,500 units in the UK. The I-sensor Pro, like the original, duplicates sensors electronically or manually and can create a brand new, unique sensor in a matter of seconds. It diagnoses sensors at the wheel side and boasts 99 per cent coverage of all direct TPMS vehicles in the UK and also includes American vehicle software coverage as standard.
Trico rebrands as First Brands Group, acquires US brakes, filtration companies
The automotive replacement parts manufacturer, Trico Group, has announced its new name: First Brands Group, along with the addition of two new brands to its growing portfolio. The company said the adoption of its new identity "reflects its position as a multi-brand global player." First Brands Group also announced the acquisition of two market-leading US manufacturing companies: brake parts specialist Brake Parts Inc (BPI) and filtration expert, Champion Laboratories Inc (Champ Labs).
Euro Car Parts becomes 'LKQ Euro Car Parts'


The Euro Car Parts and Andrew Page businesses are to rebrand as 'LKQ Euro Car Parts'. LKQ Euro Car Parts says the decision reflects its position as a leading business in the UK and European aftermarket sectors with the largest network of outlets, the best technical expertise, widest product choice and most competitive prices. All branches will move under the new LKQ Euro Car Parts banner as part of a phased roll-out, and all employees will now gain access to the same information and systems.
IAAF goes virtual to keep industry connected
Aftermarket businesses have had to adapt due to the current pandemic, and the way in which professionals connect and engage with one another is no exception. As a result, members of the Independent Automotive Aftermarket Federation (IAAF) are now being offered the opportunity to keep up to date with industry insights, trends and opportunities through a virtual platform.
Delphi Technologies expands brake range
Delphi Technologies has added to its aftermarket braking range in Europe. In 2019 the company launched more than 130 new brake pads and discs for popular new vehicles, including a growing parc of Asian applications and hybrid and electric cars. Fitted to an additional 19 million vehicles, the company now offers more than 97 per cent coverage on brake discs and 98.58 per cent on pads, in Europe.
Brembo is to supply brake calipers and discs for the new Polestar 2. Specifically, Brembo is to produce the two-piece four-piston aluminium front calipers and Brembo's exclusive dual-cast floating brake disc for the Polestar 2. Accenting their lightweight aluminium construction, Polestar highlights the aero sculpted Polestar 2 calipers with a distinctive copper gold color that captures the eye and communicates that this Polestar has a Brembo brake system.
Denso webinars 'go from strength to strength'

Introduced in response to the coronavirus crisis to provide technicians with ongoing training during the restrictions imposed by the country's lockdown measures, Denso Aftermarket's webinar programme has proved immensely popular. As a result, alongside the original air conditioning and thermal management modules, which will remain, new product categories will join them as the company shares its wealth of technical knowledge derived from decades of original equipment design and production experience.
Ecobat offers start-stop battery training
Following the launch of its One Box start-stop battery testing and installation solution at Automechanika Birmingham last June, Ecobat Battery Technologies (Ecobat), has further developed its offering with the release of a free start-stop battery training, assessment and certification.
Schaeffler adds INA installation guides to Repxpert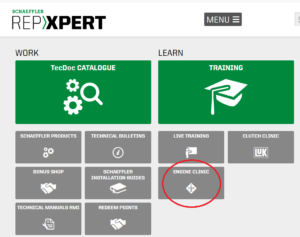 Following the successful launch of its LuK clutch step-by-step replacement guides on the Repxpert online technical portal in March, Schaeffler UK is now adding more detailed installation guides – this time covering INA belt systems. The original equipment manufacturer has a hard-won reputation for empowering technicians with the vital technical knowledge they need to carry out safe, reliable and professional repairs, and this latest development continues to underpin this long-term philosophy.
PCL invests in new electronic testing and development facility
Led by Senior Electronics Development Engineer, Michael Crookes, the introduction of the new electronic testing facility and role will "enable PCL to test and develop electronic products in-house at its state-of-the-art Sheffield HQ", according to the company.
Autogem introduces multi-use face masks for garages
Autogem has created a triple-layer, reusable anti-bacterial facemask. The new product has been added to the TPMS and workshop consumables supplier in response to the needs of customers during the COVID-19 outbreak. The 'gemCare' masks, which are non-medical grade and will therefore not affect the supply chain to the NHS, are designed by medical professionals.
ECP launches back-to-work packs to help garages reopen safely
Euro Car Parts has created a new product bundle to help garages access essential cleaning equipment and PPE. Garages can buy a 'Back to Work Pack' complete with a 500ml antibacterial hand sanitising gel, a 500ml surface disinfectant spray, 25 pairs of gloves, 25 large, heavy duty refuse bags and six 2-ply blue rolls.
Ring pushes forward with new safety measures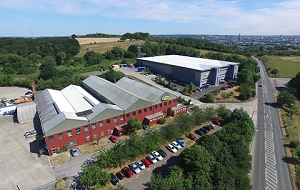 Ring Automotive has taken the appropriate steps to keep the supply chain moving safely and securely and has now fully opened its warehouse with greater capacity than before to continue to support customers, the transport industry and key workers. During the coronavirus pandemic, Ring's warehouse has been operating all day, every day, albeit with a reduced level of staff and strict safety measures in place to allow for the shipment of both emergency orders and other customer orders.