Hella partners Pro-Align on ADAS calibration, wheel alignment solution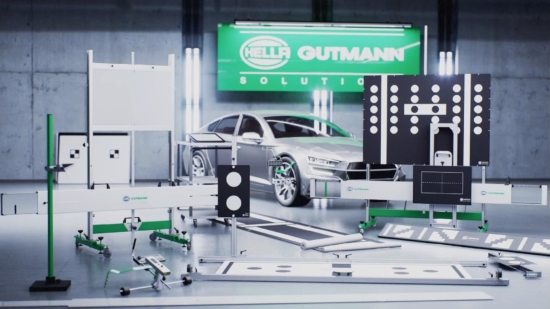 Hella Ltd, the vehicle diagnostics expert and pioneer of advanced driver assistance system (ADAS) calibration for the independent aftermarket, has, through its Hella Gutmann Solutions brand, partnered with Pro-Align, the complete wheel servicing equipment specialist and UK and ROI distributor of Hunter Engineering Equipment, to provide the market with the ultimate solution for wheel alignment and ADAS camera and radar calibration.
"With the inexorable rise in the number of ADAS-equipped vehicles entering the workshop, ensuring these systems are correctly calibrated will, for the foreseeable future, become one of the core principles that every independent will have to put into practice," explains Neil Hilton, Head of Workshop Equipment Hella Ltd.
"However, performing calibration successfully relies upon the vehicle having the correct alignment of all four of its wheels, as this is the mechanical baseline to ensure the vehicle's steering geometry is true.
"As this is the foundation on which the calibration process is built, it is logical that the leader in ADAS calibration equipment for the aftermarket should team up with the primary specialist in wheel alignment, to ensure the calibration procedure is completed successfully, to enable these safety critical systems to perform with complete accuracy and that drivers, and other road users, are protected.
Responding for Pro-Align, CEO, Clive Seabrook said: "Partnering with Hella in this way can only bring benefits to a market that needs to provide the very best by way of service to its customers and the motoring public.
"As vehicle technology develops, so do the tools required to ensure the systems they employ remain fully functional and accurate, which is why this reciprocal partnership should be welcomed as a positive step for independent workshops throughout the UK and ROI."