Pirelli's new Cinturato WHA wet tyre makes British GT debut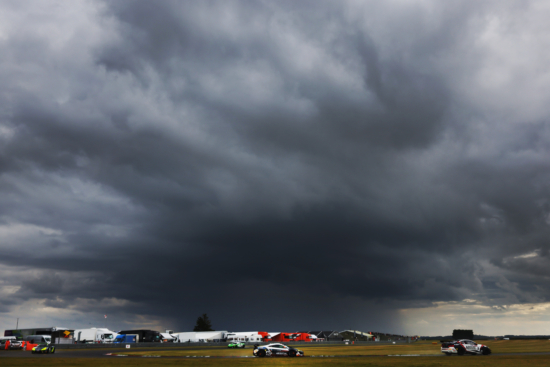 Pirelli's new Cinturato WHA wet tyre got plentiful track time on debut in the fifth round of the 2021 British GT Championship at Snetterton, Norfolk. Changeable weather conditions made sure that both the WHA and the dry-weather DHE tyre were used in a pair of one-hour races which produced a different winner in GT3 and GT4 each time.
After a variety of endurance races in the first four rounds of the season, this was the first sprint weekend of the season, featuring two races in one day. Aston Martin's Charlie Eastwood and Ahmad Al Harthy won the opening one-hour race in the GT3 category, while Ian Loggie and Yelmer Buurman came out on top in race two.
After making its debut last year, the GT3 competitors will again use Pirelli's P Zero DHE tyre: an evolution of the previous DHD2, with modifications designed to make it even more versatile for the wide variety of GT3 cars and drivers that use it.
The P Zero DHB will again equip the GT4 class cars this year, having replaced the outgoing DH at the start of 2020.
Having previously used the Cinturato WH tyres in the championship, Pirelli introduced a new wet weather tyre at the recent Spa 24 Hours race, the WHA specification. As such, all GT3 cars have now made the switch to the WHA tyre for the remainder of the season. GT4 cars will continue to use the Cinturato WH tyre.
Jonathan Wells, Pirelli UK motorsport manager: "As ever with summer weather in the UK, you never know what you are going to get and this weekend at Snetterton was certainly no different! With a brand-new tyre such as the WHA specification, there is always a degree of unknown into how it will perform and what the grip levels will be like on any given surface, but we were very impressed by the peak performance of the tyre, particularly in the latter stages of race two where a slick tyre would have been a more suited to the conditions. The sustained grip in the tyre was also noticeable and bodes well for the remainder of the season. All in all, it was a great, competitive debut for the WHA which gives us a lot of expectations going into September and October at Oulton Park and Donington Park respectively, where rain is certainly not an uncommon feature."