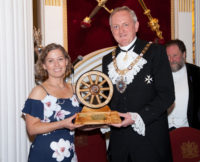 The Worshipful Company of Wheelwrights has named Continental Tyre Group Ltd the inaugural winners of the Tyre Industry Environmental & Sustainable Solution Award. The accolade was presented at the Worshipful Company of Wheelwrights White Tie Banquet. The independent judging panel looked for entries to show evidence of materially reducing the environmental impact of tyres and production over the product's entire lifespan, whilst promoting sustainability and bringing environmental benefits to both business and wider society. Conti's marketing director Tracey Mortimer said the award was "a huge honour," which "highlights Continental's commitment to environmental consideration."
Sales of motorcycles continued to rise in April, according to figures released by the Motor Cycle Industry Association. April sales were up 7.3 per cent against April 2018, and 9.4 per cent up in the year-to-date. In total, 36,951 bikes have been put on UK roads so far 2019, up by 3,188 registrations compared to 2018.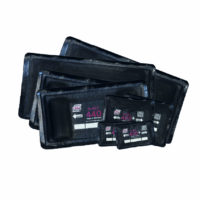 Recent product developments at Rema Tip Top have focused on tyre repair technology, and one result is a "ground-breaking'" innovation: The M-RCF 400 (Multi Radial Cement Free) patch series. Rema Tip Top says the M-RCF 400 delivers "both ecological and economic advantages for the repair of car and truck tyres." Notably, the patch can be fitted without the need for solvent-containing chemicals. The associated products needed for repair are also free of CFCs.