Yokohama gearing up for European tyre factory

In October, Yokohama announced that the company had appointed ex-Pirelli and ex-Prometeon executive Gregorio Borgo as its European president. Roughly nine months later, there are a number of indications that the European business is entering a new chapter, which includes plans to invest in the construction of a factory "in the heart of Europe".

Continue Reading

SportContact 7 winner of 'mini' Auto Express UUHP tyre test

With a grand total of three contenders, the latest comparative evaluation from Auto Express may be able to claim kudos for being the smallest tyre test ever. The motoring publication examined the new SportContact 7 in size 235/35ZR19 91 Y at Continental's Ulvade providing ground in the USA, fitting the tyres to a VW Golf GTI and pitting them against two rivals from the ultra-ultra-high-performance segment, the Michelin Pilot Sport 4 S and the Pirelli P Zero PZ4.

Continue Reading

Vredestein to launch all-season EV tyre

A new Vredestein tyre specifically developed for electric vehicles (EVs) will debut later this year. Sharing a few details about this upcoming all-season product, Apollo Tyres says it is currently evaluating the tyre through computer simulation and at proving grounds around the world following a "major new research and development programme" that includes close collaboration with leading car manufacturers.

Continue Reading

Top 10 automotive suppliers 2022 – three tyremakers remain

A swap and a new addition – that's how the changes amongst the top 10 largest automotive suppliers by turnover worldwide can be summed up. Places one to five stayed the same as last year. That means: Bosch leads the top 10, followed by Denso, Continental, ZF Friedrichshafen and Magna. Behind them, Hyundai Mobis, now sixth, and Aisin, now seventh, have swapped places compared to the ranking published last year, before Michelin and Bridgestone follow unchanged in eighth and ninth place respect

Continue Reading

91% increase in Halfords Autocentres revenues drives group sales and profits

Halfords Group has reported strong full-year 2022 revenue growth of +19.9 per cent compared with 2020. That means total group revenues amounted to £1.369 billion in 2022, of which £368 million came from the autocentres business – an increase of 91.9 per cent compared with 2020. Group gross margin totalled £721.7 million, of which £211.0 million came from Autocentres. Much of the Autocentres-driven growth comes via the acquisitions of Iversons and the Axle Group/National Tyres last year, ho

Continue Reading
Advert: Homepage under Featured Articles
Advert: Home Page – under Featured Articles box (second slot)
'Ministers do not understand how fuel prices are set' – PRA
24th June 2022
The Petrol Retailers Association is feeling aggrieved at what it considers as unjust and inaccurate criticism of its members from those in Government. Gordon Balmer, executive director of the PRA, explained his members' feelings thus: "The briefings provided by Government spokespeople to the media indicate that Ministers do not understand how fuel prices are set.  We have contacted the Secretary of State for BEIS on multiple occasions offering to meet and explain fuel pricing. However, we are yet to receive a response."
Continue Reading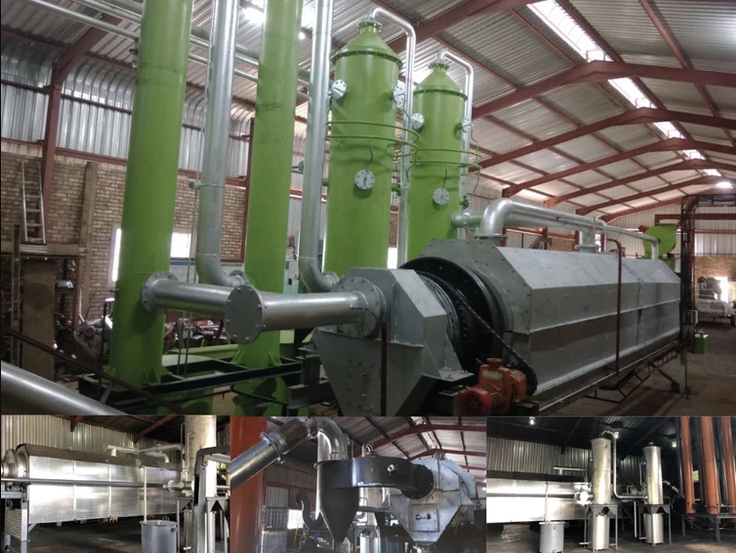 24/7 operations imminent at Carlton Forest pyrolysis plant
24th June 2022
Carlton Forest Renewables reports that its pyrolysis plant, the first continuous pyrolysis plant for end-of-life tyres (ELTs) in the UK, is just "days away" from becoming fully operational on a 24/7 basis. The plant at Carlton Forest's Worksop site in Nottinghamshire has the capacity to process one tonne of tyre crumb each hour, producing approximately 3.6 million litres of tyre pyrolysis oil (TPO) each year and around 2,500 tonnes of carbon char.
Continue Reading