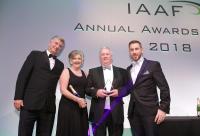 The IAAF Annual Conference, sponsored by Impression Communications, addressed some of the ongoing issues that loom large and threaten to impact the aftermarket in 2019 and beyond, including the future UK-EU relationship, the danger of counterfeit goods, fast evolving technology and vital legislation to access in-vehicle data, as it hosted one of the largest conferences to date.
Cawleys, one of the UK's leading, independently-owned recycling companies, has signed a tyre supply and maintenance agreement with Vacu-Lug Tyre Management.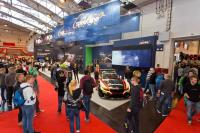 Ronal Group is celebrating this year's Essen Motor Show. The company exhibited from 1 to 9 December 2018 and presented new items in the Ronal, Speedline Corse and Speedline Truck Brands. Taxi rides in the motor sport hall in the RONAL "Zetti" BMW Z4 GT3, which took part in the 24 hour race at the Nürburgring, were another highlight.