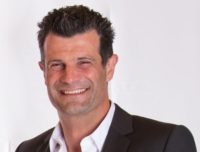 Matthias Bode was appointed head of Kumho's European Technical Centre (KETC) in Mörfelden-Walldorf, Germany at the beginning of June. The 50-year-old is responsible for the development of all Kumho products for the European original equipment (OE) and replacement markets.
Following four years of consultation, the Tyre Recovery Association (TRA) has published its tyre industry specific Fire Prevention Plan (FPP). Having worked alongside the Environment Agency (EA) to address the need to store a diverse range of materials in various grades, each with differing combustibility, burn rates and fire risk, across widely differing sites, the TRA's FPP will meet the objectives of the Environment Agency Fire Prevention Plan Guidance Version 3. Specifically, this means: Preventing a fire; Extinguishing of a fire; and minimising the impact of a fire. The industry-specific Fire Prevention Plan was launched by Peter Buckley, senior fire advisor, Environment Agency.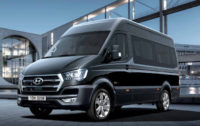 Kumho has developed a 20-inch commercial vehicle tyre in 45 profile, a product it calls a world first. The manufacturer will supply the PorTran KC53 in size 245/45R20C 115/113R to Hyundai as original equipment on the Solati Limousine. The minibus was originally shod with 16 inch tyres, with a number of tyre manufacturers tasked with increasing the tyre size prior to Kumho satisfying the car manufacturer's needs.