Never change a winning team, says BKT. That is why it has extended its Monster Jam partnership with promoter Feld Motor Sports. The agreement, first signed in 2014 and scheduled to expire in 2020, now runs until 2026.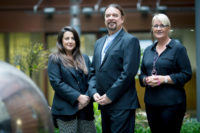 Tyre pressure monitoring systems (TPMS) firm ToughTech has received a £100,000 investment from NPIF – BFS & MSIF Microfinance, managed by GC Business Finance and MSIF and part of the Northern Powerhouse Investment Fund.
Chief Collision Technology, formerly known as Chief Automotive Technology and part of VSG and Dover has partnered with Burke Porter Group to create Mosaic advanced diagnostic technology (ADT), the industry's first automated advanced driver-assistance systems (ADAS) calibration system.