Venson Automotive Solutions has published a free white paper on tyres for fleet decision-makers and company car and van drivers. The company states that "all too often price wins over vehicle use, age and mileage when it comes to buying and replacing tyres," compared to the investment devoted to preparing vehicles for the latest connected technology.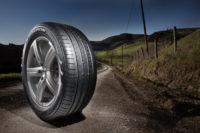 The UK is one of Pirelli's biggest SUV markets and with two UK factories, one in Burton-upon-Trent and one in Carlisle, Pirelli is the only premium tyre manufacturer to produce SUV tyres on UK soil.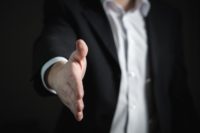 As the February 2020 issue of Tyres & Accessories goes to press, the United Kingdom is officially leaving the European Union after three years of intense dispute and debate. At the same time, 2019 wasn't a great year for the automotive and tyre industries (see page 36 onwards for further details of what has transpired during the last 12 months). And with a no-deal scenario presenting the possibility of import tariffs on and parts, 2020 doesn't look like it is going to be a whole bunch better. However, while the disappointing performance of the car and tyre markets is linked to Brexit, the issues are not one and the same.