Automotive lighting and electronics supplier Hella is to extend its strategic partnership with AEye, a forerunner in artificial perception systems and the developer of iDAR. The companies are working to deliver customised sensing and perception solutions for advanced driver-assistance systems (ADAS) and automated driving (AD) based on AEye's iDAR technology.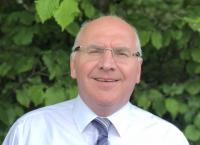 After joining Hella, as the company's national sales manager last May, Martin McGreevy has now been appointed as sales director, IAM.
The Ronal Group is celebrating its 50th birthday this year. This special anniversary is being celebrated at all sites around the world with different actions. The 8,000 and more employees who are passionately involved and play a significant part in the company's success lie at the heart of all activities.