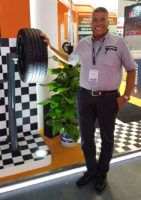 The latest Davanti Tyres project, the Protoura Sport, made its Far East debut at CITExpo in August. We caught up with Michael Eckert, sales director for mainland Europe, at the show. He told us that Davanti was currently testing the Protoura Sport prior to submitting the tyre to product certification firm IDIADA. "Volume production will probably then start before the end of this year, and the first Protoura Sport tyres should arrive in Europe in March or April 2020."
Last month we published a new item about MOT failure trends. The article, "DVSA, DfT Data reveals Britain's MOT failure hotspots and top 10 reasons why" shared DVSA and DfT in order to highlight MOT failure hotspots.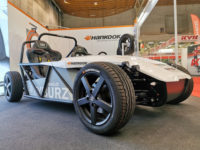 Hankook Tire has signed a partnership agreement with the Swiss company Kyburz. The first project under this agreement will be to fit Kyburz's eRod roadster with ultra-high-performance tyres from the Ventus line. The road-legal electric sports car will be equipped with the Ventus V12 evo 2 in size 195/50R15 V. Hankook also becomes the recommended replacement tyre brand for the eRod.