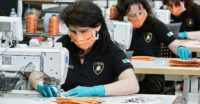 Lamborghini is converting part of its production plant in Sant'Agata Bolognese in order to produce surgical masks and protective medical shields for the Sant'Orsola-Malpighi Hospital in Bologna, which is involved in the fight against the Covid-19 pandemic, in collaboration with the University of Bologna. The Department of Medical and Surgical Sciences will oversee validation testing of the medical devices made by Lamborghini, prior to their delivery to the hospital.
Tread depth is essential to keep a vehicle in contact with the road in wet conditions and it remains a legal requirement, despite the introduction of a six-month exemption on MoT for Britain's motorists. TyreSafe is reminding motorists that a tyre being driven below 1.6mm is illegal and if found by the police could result in a fine of up to £2,500 and three-points being added to a driver's licence – per tyre.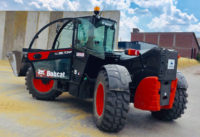 Last year, Alliance Tire Group (ATG) launched the Alliance 585 for telehandler, backhoe and compact loader applications. The tyre maker reports that the initial size 460/70R24 tyre is already a bestseller within its range - and it has now added an additional Alliance 585 sizes.