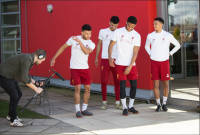 Official Global Tyre Partner to Liverpool Football Club, Falken Tyres, has launched a new global campaign featuring LFC first team players Alex Oxlade-Chamberlain, Dominic Solanke, Trent Alexander-Arnold and Joe Gomez. The players help bring to life its global strapline 'On The Pulse' through the making of a unique music track.
UK motorists could save an estimated £1.8bn thanks to the first ever MOT test repair cost calculator for drivers ahead of the new MOT changes, which come into effect on 20 May.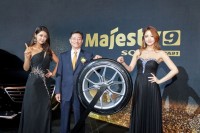 A new owner has arrived on the scene, but it is business as usual for Kumho Tire in Korea. The tyre maker has launched its first new tyre since Doublestar became Kumho Tire's largest shareholder last month. More than 350 dealers from across South Korea attended the unveiling of the Kumho Majesty 9 Solus TA91 yesterday.