As of 1 July, Brussels-based Continental subsidiary Continental Benelux has taken over exclusive distribution of Continental car, van and industrial tyres in the Netherlands from Continental Banden Groep (CBG). Continental Benelux is already responsible for the Continental commercial vehicle tyre range in this market, having taken on direct distribution five years ago.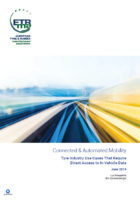 The European Tyre and Rubber Manufacturers' Association (ETRMA) has outlined the importance of access to in-vehicle data and communication with drivers. "Connected & Automated Mobility", a report prepared in collaboration with Quantalyse, draws attention to recent proposals for closed data concepts, such as the Extended Vehicle, which give vehicle manufacturers exclusive control of in-vehicle data, thereby hindering innovation by third parties.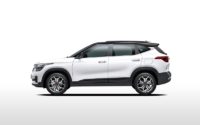 The Kia range recently grew with the arrival of the Seltos. The compact SUV officially debuted in India on 20 June, and in addition to spearheading Kia's planned growth in that market, Seltos models will be exported around the world. The Seltos is heading our away soon and will reach Europe from September. It will be wearing Kumho tyres when it arrives in showrooms.