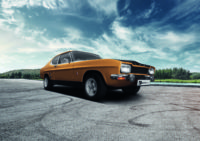 The Ronal Group, a global leader in manufacturing light alloy wheels for automobiles and commercial vehicles, is celebrating its 50th anniversary this year. The milestone will thus be a central theme at the company's stand at this year's IAA in Frankfurt am Main.
Goodyear Dunlop has appointed Dave Plummer as sales and marketing manager motorcycle UK and Ireland, which means Plummer will lead the Dunlop Motorcycle division in the UK and Ireland.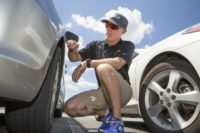 Goodyear has been working with NASCAR on plans to introduce a new 18" tyre in the Monster Energy NASCAR Cup Series in 2021. Goodyear's director of racing, Greg Stucker said the move to a larger tyre size from the currently used 15" model is to help make the cars more closely resemble those they would drive off the showroom floor. The change would coincide with the introduction of the Generation-7 NASCAR vehicle.