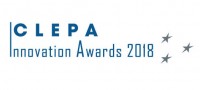 The Acorus collaboration between Michelin and Maxion Wheels was voted a runner-up in the third annual CLEPA Innovation Awards. CLEPA, the European Association of Automotive Suppliers, named Acorus its third-placed awardee in the Cooperation category. The award was accepted on behalf of the two companies by Pieter Klinkers, chief executive officer of Maxion Wheels, at a ceremony held in The Hague on 13 June.
The inaugural Fitter-Force Forum on 12 June in Birmingham, hosted by CAM was attended by medium-sized fleet tyre service specialists from the UK and Republic of Ireland, including AA Tyre Master, Paul Jarrold Tyres, S Tyres and Three Counties Tyre Services, which are encouraged to be early adopters of the new Fitter-Force platform. The participants benefited from a demonstration of Fitter-Force, which combines the operational responsiveness of digital tablet technology through e-jobsheet with premier tyre management software for all fleet tyre work for car, van, bus, agri or truck as well offering comprehensive, generic tyre management capabilities.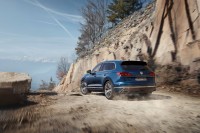 A range of Goodyear summer, winter and all-season tyres have been approved as original equipment fitments on the new Volkswagen Touareg. Goodyear reports that it has met Volkswagen's requirements for tyres for global applications and will supply a total of nine tyre dimensions for fitment on the SUV.