Ring pushes forward with new safety measures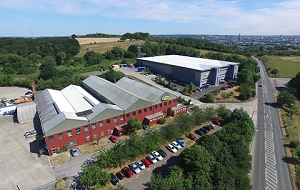 Ring Automotive has taken the appropriate steps to keep the supply chain moving safely and securely and has now fully opened its warehouse with greater capacity than before to continue to support customers, the transport industry and key workers.
During the coronavirus pandemic, Ring's warehouse has been operating all day, every day, albeit with a reduced level of staff and strict safety measures in place to allow for the shipment of both emergency orders and other customer orders.
With the government recently announcing new 'return to work' guidelines, Ring has put procedures in place to safely supply Ring, Osram and Neolux products from its warehouse based in Leeds.
Henry Bisson, Ring Automotive's marketing manager, said: "The Government's recent easing of lockdown measures is expected to increase demand for vehicle products and our forward planning has ensured Ring is well placed to meet this challenge, with excellent stock levels."
The company is now encouraging all customers to place any orders required, as they would normally do so, as its customer service team is available via all usual methods.