IAAF praises sector as it fights to overhaul MOT extension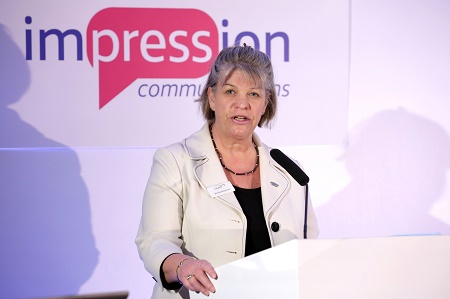 The IAAF is continuing to call for the MOT extension to be scrapped and has written to government to get the decision overturned.
In various communications with DVSA and Department for Transport, IAAF chief executive, Wendy Williamson said the decision to extend the MOT "will inevitably have a serious impact on road safety as road worthiness can alter greatly during this period. There is also the obvious concern that due to this postponement there could be thousands of vehicles on the road that are dangerous and unroadworthy."
Williamson has also written to the NI Assembly challenging the Northern Ireland infrastructure minister's decision to extend MOTs there for twelve months.
The IAAF continues to highlight to government some of the incredible work done by suppliers, motor factors and garages in taking all necessary precautions to limit and, in some cases, remove completely any interaction with customers. Williamson also praised automotive aftermarket businesses for their actions in protecting the health and wellbeing of employees during this period.
The latest UK Government advice is to minimise the use of public transport. Essential journeys, such as for food shopping, family support and travel for all workers, will therefore be increasingly entirely reliant on a private car.
"Use of private vehicles, where there is no fear of direct infection from other members of the community, is increasingly the preferred option," said Williamson. "There is more need than ever to keep cars on the road. Therefore, the MOT is an essential requirement to keep vehicles on the move."
"The UK Automotive Aftermarket – and our workforce of over 300,000 colleagues – stands ready to provide essential support to UK citizens and businesses during this crisis. In practice, this means the urgent delivery of millions of replacement parts to businesses maintaining and repairing the UK vehicle fleet, both private and public.
Previously, the IAAF has said the Driver and Vehicle Standards Agency's (DVSA) decision to extend MOTs for a six-month period causes "huge challenges" for the sector, arguing that the industry needs to ensure vehicles continue to be kept safe in these challenging times.
The federation argues that the industry needs to ensure vehicles are running safely in these challenging times and the extension will result in a worrying number of vehicles 'un-roadworthy' but in operation.
Our industry is already diligently following Government and NHS Guidelines to minimise the spread of the virus and protect our colleagues and our customers.
The Independent Automotive Aftermarket Federation (IAAF) is the UK trade body for independent companies in the UK motor trade. Members include parts suppliers, distributors, workshops and service companies. As a sector the independent automotive aftermarket is worth £21.6 billion, supporting over 300,000 jobs representing 40,000 outlets across the UK.