MOT demand set to double in the last quarter of 2020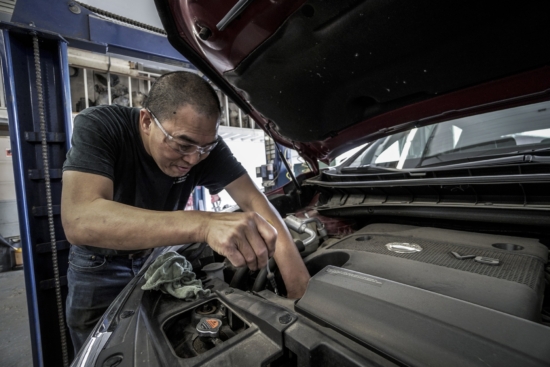 The Driver and Vehicle Standards Agency (DVSA) is encouraging motorists to get their delayed MOT test done this summer ahead of a surge in demand in the Autumn. The projections, based on due dates and vehicle MOT expiry dates, show that demand for MOTs will be at around 3.4 million in September, 4.8 million in October and November and 4.2 million in December. This demand is predicted to be around double the normal volumes (approx. 2.5 million per month). However, August demand is predicted to be just over 2 million MOTs, which is fewer than usual.
DVSA's predictions of double MOT demand are even more pronounced that Halfords' earlier projections of an 85 per cent uptick in demand. Halfords based its analysis on the grounds that 1.7 million drivers will try to book their MOT in October, on top of the normal demand of about 2 million vehicles.
With MOTs contributing an estimated £177 million a year to UK replacement tyre demand, the return of the MOTs will be welcomed by the tyre trade in particular. However, whether an autumn MOT boom is enough to compensate for the spring lockdown remains to be seen.
Chris Price, head of MOT policy at DVSA, said: "We know that garages are likely to be very busy this autumn with double the usual demand. We are encouraging motorists to consider bringing their MOT forward to help beat the rush."
Motorists who want to keep their MOT date can book a test up to a month (minus a day) before it's due and still retain their original date. DVSA is encouraging customers to consider whether they could bring their MOT forward in this way to help manage demand.
Andy Randall managing director of Halfords Autocentres welcomed DVSA's 'beat-the-rush' messaging: "We've been urging drivers to beat the rush since the beginning of summer and book their vehicles in for an MOT before the autumn and winter months, when motorists will be joining millions of others who have held off getting their MOT done. Because of that we welcome the DVSA's move to 'Beat The Rush'. It is the logical thing to do. The MOT test remains the best way to ensure vehicles are safe to drive."
Mike Hawes, chief executive of the Society for Motor Manufacturers and Traders, commented: "Garages are ready to ensure millions of vehicles on UK roads remain safe and provide peace of mind to owners. Although the six-month MOT extension provision ends on 1 August, deferred tests have created increased demand this autumn so owners are strongly encouraged to get their vehicle's test done as soon as possible to avoid disappointment. Motorists can be reassured that the sector has full COVID safety measures in place and many workshops are on hand to collect and deliver vehicles for vulnerable customers."