Hella, Pro-Align launch new trade event in Scotland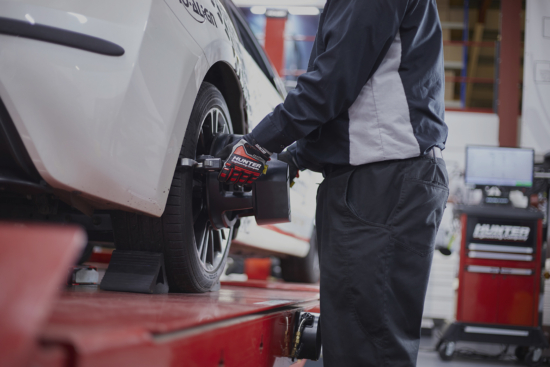 Pro-Align vehicle diagnostic expert and Hella Gutmann will bring a hands-on workshop experience to Lanarkshire in Scotland in November 2021. The event, giving business owners and vehicle technicians from across Scotland an opportunity to trial on some of the world's leading industry systems, will be hosted by New College Lanarkshire on 17 November. Pro-Align is the sole UK distributor of leading US wheel servicing equipment brand Hunter. Hella Gutmann is a pioneer of advanced driver assistance system (ADAS) calibration for the independent aftermarket. Recognising the increasing synergies between their areas of expertise, the two companies became brand partners earlier in 2021.
Clive Seabrook, CEO, Pro-Align commented: "Vehicle technology is constantly developing, which is why we believe this event holds such great importance. It will give businesses the opportunity to not only try out the best equipment in the industry, but to also ask the right questions about how they can use this equipment to further improve their profitability as well as the service they provide to their customers."
Hella Gutmann and Pro-Align set up the event in central Scotland to promote what the companies call the ultimate solution for ADAS camera, radar calibration and premium four-wheel alignment servicing equipment.
Neil Hilton, head of HGS, Hella UK, added: "As pioneers of aftermarket ADAS Calibration equipment having launched our solution nearly 10 years ago, we are the most knowledgeable and experienced in this field. Any customers questions are welcomed and we will give honest and accurate advice, avoiding the pitfalls of choosing the wrong solution."
The Hunter Elite TD four-wheel alignment system, the Hunter WAHD aligner for HGVs, the Hella Gutmann CSC SE, and the Hella Gutmann macsRemote, will all feature at the event.
Held on Wednesday, 17 November at New College Lanarkshire, the event is free to attend. Two-hour seminars are scheduled for 14:00-16:00 and 18:00-20:00. Attendees will have the opportunity to speak to teams and experts from both organisations.
For those looking to advance their career in the automotive industry, New College Lanarkshire currently has a number of courses open for applicants. These include apprenticeships in vehicle body repair, motor mechanics, and heavy vehicle mechanics, as well as a large range of courses starting in August 2022. More details will be available during the 17 November event, or on the college's website.
Further details on the event itself are available from Pro-Align on 01327 323 007.