Ryder and Bridgestone renew fleet service partnership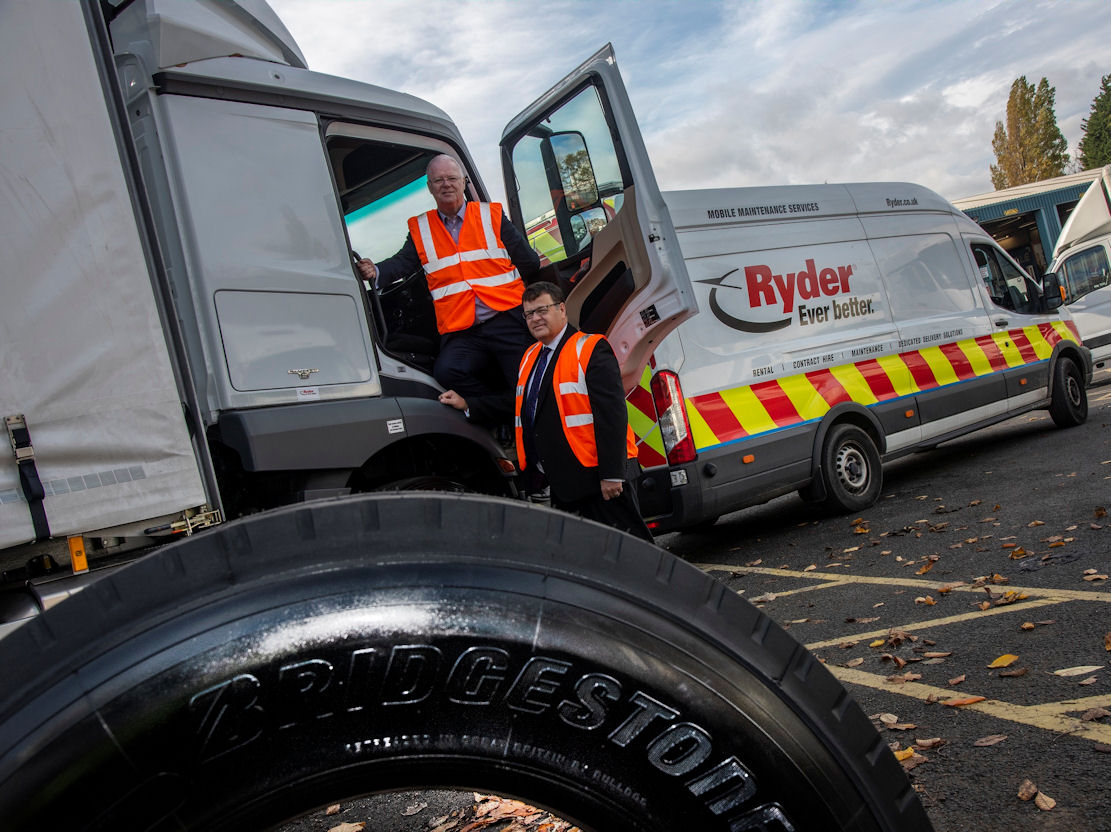 Commercial vehicle contract hire, rental, and maintenance firm Ryder has renewed its strategic partnership with Bridgestone for a further three years.
Since last renewing the decades-old partnership, Ryder and Bridgestone have together generated measurable benefits, including:
• 29 per cent reduction in customer downtime due to worn-out tyres (compared to 2012)
• 11 per cent reduction in the number of tyres fitted between 2013 and 2018 (set against an increasing fleet portfolio
• A reduction in emergency calls to Ryder's Independent Tyre Distributors Network (ITDN) by 46 per cent over the same period
• Industry-leading response rates for roadside calls – down from between 60 and 90 minutes in 2012 to an average of 60 minutes in 2018.
Under the partnership, a dedicated Tyre Team, made up of 12 people from both companies, leads on strategy. A Bridgestone representative is permanently based at Ryder's national breakdown service call centre, while every Ryder location benefits from a Tyre Responsible Person who has received in-depth training on tyre husbandry and promotes best practice to colleagues. The partnership was shortlisted for the Partnership Award at the Motor Transport Awards in 2016.
The Bridgestone Partner Network, the tyre manufacturer's pan-European fleet service network of tyre dealers, is a key factor in the continuation of the partnership, which will see closer collaboration on sustainability and continuous improvements in efficiency and execution of service contracts over the next three years.
"This contract extension means Ryder is one of our longest-standng fleet customers in the UK and we couldn't be happier,"
Greg Ward, Bridgestone commercial sales director, said: "We have a great product line that performs exceptionally well and we continue to provide solutions that make a tangible difference to the daily operations of Ryder's customers. Meanwhile, the Bridgestone Partner Network reduces administration and operating costs, while improving efficiency and safety."
Terry Dillon, procurement director at Ryder, said: "We're excited to continue our partnership with Bridgestone. Our mutual focus on continuous improvement and our willingness to challenge and collaborate on solutions means our customers will continue to benefit from industry-leading tyre husbandry and the operational improvements that brings."