'No silver bullet' for successful fleet partnership – Bridgestone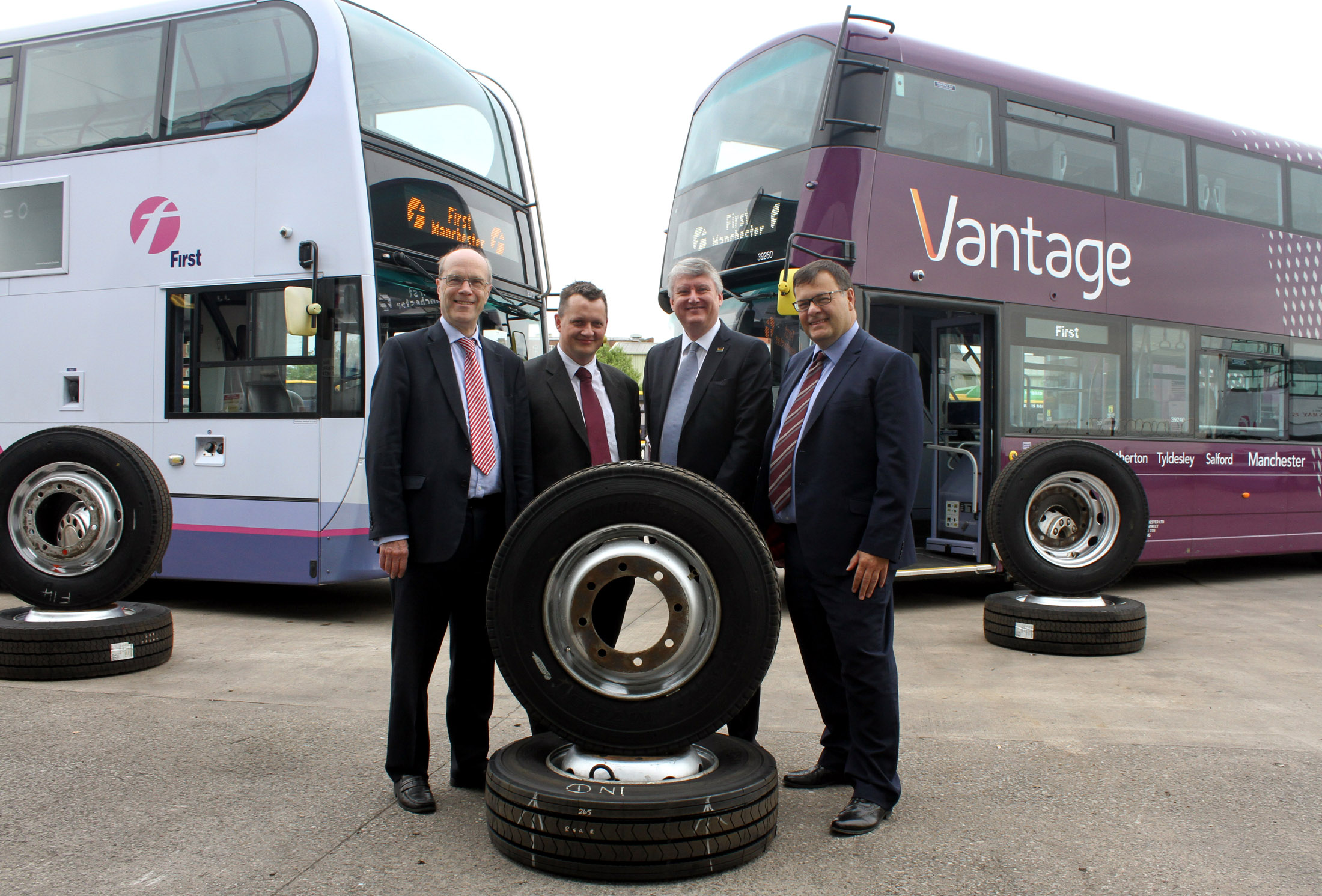 Having recorded a number of significant fleet wins during 2017, Bridgestone states that a number of factors combined make its proposition attractive to fleets when the pitching process begins. Fleets signing deals with Bridgestone in 2017 include Simon Gibson Transport, ARR Craib, Greggs, and the global First Group agreement. The company says there isn't one compelling factor to secure a fleet business for a premium tyre manufacturer; in fact commercial sales director Greg Ward believes there are five or six behind any successful partnership.
Ward tells Tyres & Accessories: "There is no silver bullet, only a multi-faceted approach that resonates with a number of businesses when we begin dialogue. Our product, services, channels, reporting methods and levels of innovation all combine to leave a lasting impression. So, you could say that there are five or six facets in any one proposal and not just the one, not to mention the relationships we have established over many, many years in the industry."
He adds that the commercial truck market has been stable over the last few years, staying largely the same size, but stressed that a comprehensive retread offering also represented a point of difference for fleets. The Bridgestone-owned Bandag franchise helps the company serve fleet customers with quality retreads in support of a premium first life product.
Ward continues: "The cake has stayed roughly the same size over the years, with around 430,000 trucks on roads around the UK. This has long been the case. For a fleet to move from an existing tyre supplier, their relationship will not be harmonious in all likelihood. They want to see savings and tangible benefits from making the switch.
"It is our job to present a coherent and clear proposal which offers conclusive savings. We are still a people-driven business too, with some relationships spanning 20 to 30 years. Clearly, the levels of trust and honesty built up through these relationships are hugely significant."