Tyres & microplastics highlighted in Friends of the Earth report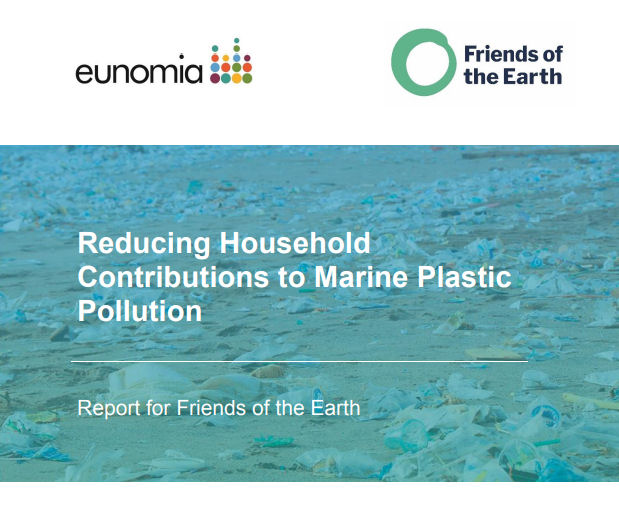 According to a new report undertaken by Eunomia Research and Consulting for Friends of the Earth, up to 19,000 tonnes of microplastic pollution could be entering UK waterways every year from vehicle tyres. The report, titled Reducing Household Contributions to Marine Plastic Pollution, listed tyres in its 'top ten' list of items of concern, commenting that interventions and innovation, as well as governmental, business and scientific collaboration, may be required over the coming five years to solve the issue.
The report estimates that between 9,000 and 32,000 tonnes of microplastic pollution enter UK waterways each year. This figure is of the same magnitude as large plastic waste (estimated to be between 10,000 and 26,000 tonnes), such as plastic bottles and takeaway containers, that are estimated to enter UK waterways annually.
Friends of the Earth urges the government to consider a number of measures to tackle tyre car pollution, including:
• A standardised test to measure tyre tread abrasion rate, and integration into the current tyre labelling scheme.
• A car tyre levy to pay for research into solutions, and for mitigation measures. Once the test method has been developed, the levy could ultimately be varied based on the tyre tread abrasion rate.
• The better management of mitigation measures such as roadside 'gully pots' and the use of porous asphalt to capture microplastic pollution before it enters drains.
• Industry to prioritise the development of tyres with a reduced tread abrasion rate, while also seeking to reduce airborne particulate emissions from tyres.
• Measures to encourage less driving, such as better public transport and cycling facilities.
The environmental campaign group is also urging industry and ministers to do far more to address the torrent of microplastic pollution pouring into our environment every day. Friends of the Earth is calling on the government to introduce a Plastics Pollution Action Plan. The plan should aim for near zero plastic pollution by 2042, beginning with the phase-out of unnecessary plastics and the setting up of an expert Committee on Plastics Pollution to advise ministers.
"It's staggering that so little is being done to prevent thousands of tonnes of microplastic pollution from car tyres, clothing and paints pouring into our rivers and seas every year," said Friends of the Earth plastics campaigner Julian Kirby. "Microplastic pollution may be largely invisible, but it's having a potentially devastating effect on our natural environment – especially as it can be mistaken for food by some our smallest ocean creatures, which are then eaten by bigger creatures as part of the food chain.
"Ministers are right to be concerned about the impact of bags, straws and single-use coffee cups on our environment, but we mustn't ignore the threat from tiny bits of plastic too," Kirby added.
The report Reducing Household Contributions to Marine Plastic Pollution can be read here.