Microplastics: Government to tackle tyre pollution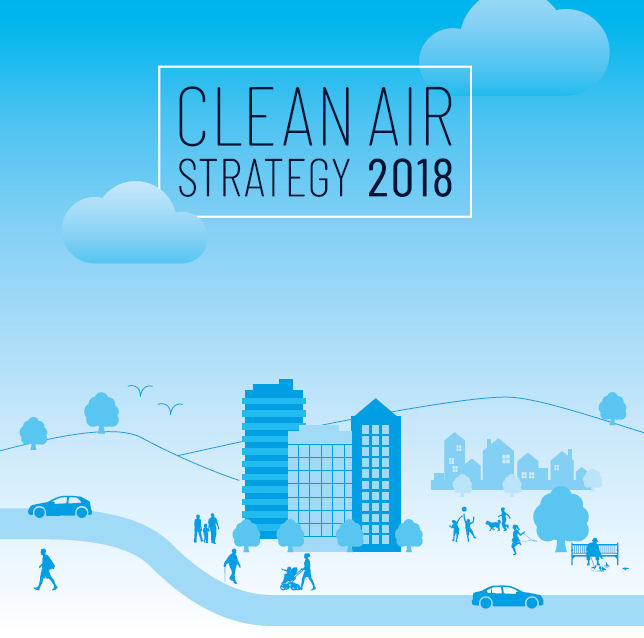 Tyres aren't part of the food chain and they certainly don't belong in our air and water. Even the powers that be realise this and the government says it will work to combat the problem. The how and with whom of this was outlined in the draft Clean Air Strategy 2018 document released by Environment Secretary Michael Gove on 22 May.
Specifically, the Clean Air Strategy 2018 outlines the government's willingness to "work with international partners to research and develop new standards for tyres and brakes." The aim of this collaborative effort is address toxic non-exhaust emissions of micro plastics from vehicles which can pollute air and water.
In documentation supporting the draft Clean Air Strategy, the government observes that tyres are considered responsible for five to ten per cent of the microplastics deposited in the world's oceans. They are created through friction between tyre and road, and to close current gaps in research into how these tiny microplastic particles make their way via sewers into the sea, the Department for Environment Food & Rural Affairs is investing £200,000 in research conducted by the University of Plymouth. The government's independent scientific advisory body on air pollution, the Air Quality Experts Group (AQEG), is also reviewing research into how particulates from tyres and brakes impact air quality.
"Air quality has improved significantly since 2010 but sixty years on from the historic Clean Air Act a clear truth remains – air pollution is making people ill, shortening lives and damaging our economy and environment," said Environment Secretary Michael Gove during a visit to meet air quality researchers at Imperial College. "This is why today we are launching this Clean Air Strategy, backed up with new primary legislation. It sets out the comprehensive action required across all parts of government to improve air quality."
Other aims set out in the draft Clean Air Strategy 2018 include: A goal to halve by 2025 the number of people living in locations where concentrations of particulate matter are above the WHO guideline limit of 10 ug/m3; the introduction of new primary legislation giving local government new powers to improve air quality; new legislation to ensure only the cleanest domestic fuels will be available for sale; tackling ammonia from farming by requiring and supporting farmers to invest in infrastructure and equipment that will reduce emissions; clearer notification of air quality forecasts and related information; and a commitment to invest into strengthening the UK's position as a world leader in clean technology.
The proposals set out in the document are in addition to the government's £3.5 billion plan to reduce air pollution from road transport and diesel vehicles, which it set out last July.