Emissions Analytics on tyre particle pollution: Change has to come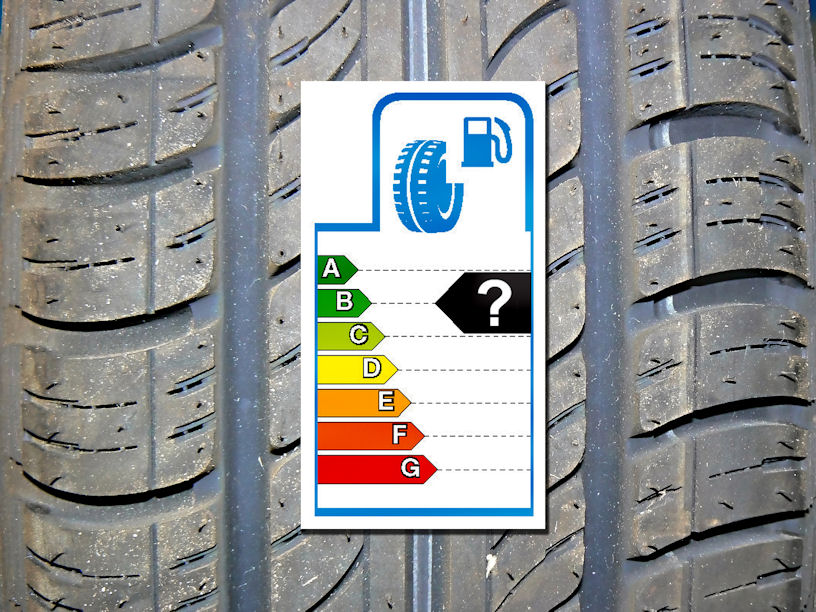 One effect of regulatory-driven decreases in vehicle emissions is that other kinds of pollution become comparatively higher. The contribution of tyres to overall transportation pollution has been scrutinised on a number of occasions, and opinions on the matter vary. Emissions Analytics now brings the issue of tyre pollution back to the table, flagging up that they're much more polluting than car exhausts.
A thousand times worse, no less. The independent testing and measurement specialist for vehicle emissions and fuel efficiency, whose aim is to "bring transparency to a confused market sector," says it considers particle matter from tyre wear and vehicle brake pads a "very serious and growing environmental problem."
And a problem that appears to be exacerbated by the type of vehicles we're increasingly choosing to drive. Those of a greener hue will cheer Emissions Analytics' mention of large, heavy SUV as one culprit driving particle matter pollution, but the specialist also points to electric vehicles when apportioning blame. The presence of large batteries makes them heavier than standard cars, and this extra weight is a source of additional tyre wear.
"What's more, vehicle tyre wear pollution is completely unregulated, unlike exhaust emissions which have been rapidly reduced by car makers thanks to the pressure placed on them by European emissions standards. New cars now emit very little in the way of particulate matter but there is growing concern around 'non-exhaust emissions'," adds Emissions Analytics.
Non-exhaust emissions (NEE) are particles released into the air from brake wear, tyre wear, road surface wear and resuspension of road dust during on-road vehicle usage. Emissions Analytics shares figures that indicate NEE are thought to account for 60 per cent of PM2.5 and 73 per cent of PM10 – levels that "constitute the majority of primary particulate matter from road transport."
In its 2019 report 'Non-Exhaust Emissions from Road Traffic', the UK Government Air Quality Expert Group (AQEG) recommended the immediate recognition of NEE as a source of ambient concentrations of airborne particulate matter, even for vehicles with zero exhaust emissions of particles – such as electric vehicles.
Time to consider tyre & brake pollution
To understand the scale of the problem, Emissions Analytics performed some initial tyre wear testing, and the results came as a shock. So much so, that we asked the organisation's chief executive officer, Nick Molden, to shed some light on the test. He told us that Emissions Analytics design a test that would demonstrate the possible extent of the tyre wear problem. "We were trying to achieve the worst-case scenario."
The car chosen for the test was a 2011 VW Golf running on brand new, correctly inflated tyres – Molden said the set of tyres fitted to the Golf were made in China and are currently "the cheapest new tyres on the market." The Golf was then loaded with a full (but within the manufacturer's specifications) payload and "driven aggressively but legally for around 200 miles. Testing took place on a track with an "averagely bad" surface.
Emissions Analytics found that the Golf emitted 5.8 grams per kilometre of particles, which is a lot. This figure represents tyre wear emission that is higher than the exhaust emission limits of 4.5 milligrams by a factor of over 1,000. It also works out at approximately 1.45kg a tyre per 1,000 kilometres.
Molden concedes that tyres driven this way would be wrecked within a short period of time. "But it gives us an idea of the upper boundary." Emissions Analytics is currently testing the other boundary, repeating the process with no added payload, a more balanced driving style and expensive tyres. The results of this testing will be out within a few weeks. The chief executive officer hints that we should expect results that are a lot less than those achieved with the VW Golf wearing budget tyres, but still "significantly worse than the pollution coming out of the exhaust pipe."
Emissions Analytics stands by the assertion that NEE is a serious problem. "It's time to consider not just what comes out of a car's exhaust pipe but particle pollution from tyre and brake wear," states Richard Lofthouse, senior researcher at Emissions Analytics. "Our initial tests reveal that there can be a shocking amount of particle pollution from tyres – 1,000 times worse than emissions from a car's exhaust.
"What is even more frightening is that while exhaust emissions have been tightly regulated for many years, tyre wear is totally unregulated – and with the increasing growth in sales of heavier SUVs and battery-powered electric cars, non-exhaust emissions are a very serious problem."
Nick Molden, chief executive officer of Emissions Analytics, comments: "The challenge to the industry and regulators is an almost complete black hole of consumer information, undone by frankly out of date regulations still preoccupied with exhaust emissions. In the short term, fitting higher quality tyres is one way to reduce these NEEs and to always have tyres inflated to the correct level.
"Ultimately, though, the car industry may have to find ways to reduce vehicle weight too. What is without doubt on the horizon is much-needed regulation to combat this problem. Whether that leads to specific types of low emission, harder wearing tyres is not for us to say – but change has to come."