ETRMA 'open to engage' with all stakeholders about tyre-related pollution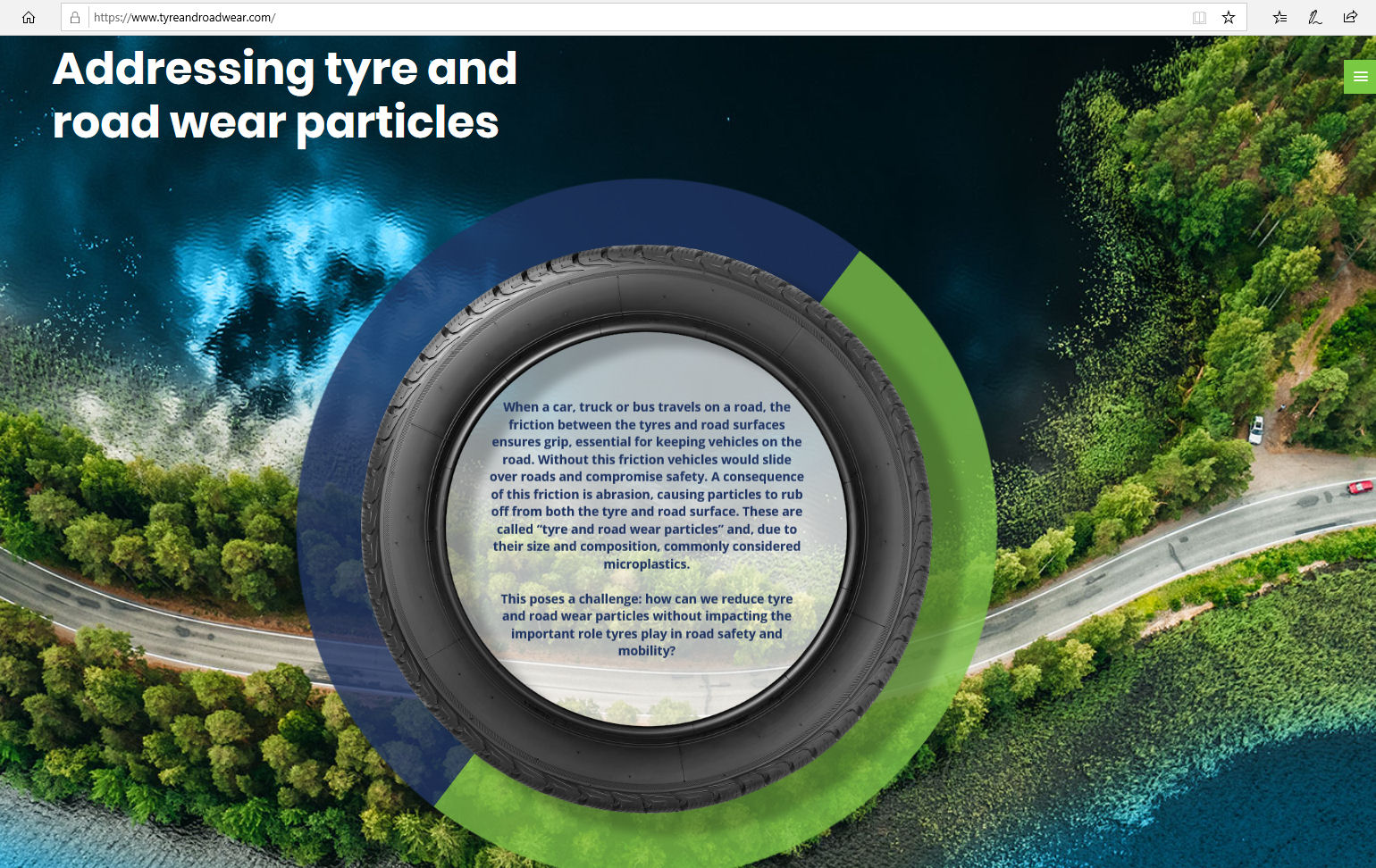 Emissions Analytics caused a stir last week when sharing news of its tyre wear pollution testing. It reported extraordinarily high levels of tyre wear pollution. The European Tyre and Rubber Manufacturers' Association (ETRMA) has now responded with a statement that challenges Emissions Analytics' testing procedure while keeping the door open to further dialogue on the subject of tyre and road wear particles (TRWP).
"ETRMA welcomes Emissions Analytics' efforts to fill knowledge gaps on TRWP," writes the association. "Our analysis of the tyre wear rate results of Emissions Analytics' driving test found that they do not reflect normal driving conditions and go far beyond the toughest realistic driving behaviour.
"The test conditions used a vehicle that was fully loaded with low-quality tyres. The test design incorporated high speeds and excessive cornering and underscores the unrealistic nature of the driving test and its results with an extreme driving behaviour."
The tyre manufacturers' association is committed to analysing "all aspects" related to TRWP and their environmental impact. It says its members are "fully engaged" in building scientific knowledge about the generation and transportation of these particles, and are working towards finding practical solutions for reducing their impact.
The ETRMA points out that TRWP represents an "approximately 50:50 mixture of tyre tread and road surface materials," and says it is important to remember the "crucial role tyres play for sustainable mobility" in the areas of road safety and efficiency.
"The issue of tyre and road wear is complex and many factors influence the tyre tread abrasion rate. Driving behaviour, vehicle characteristics, tyre design, road topology and surface, traffic and weather can all impact particle generation. Emissions Analytics' results clearly show the impact of aggressive driving behaviour as well as carrying a load that is not representative of normal circumstances. Effective solutions therefore need to consider all external factors and are only possible if we work together with all relevant stakeholders," states the ETRMA.
The upper boundary
To be fair, Emissions Analytics freely admits "trying to achieve the worst-case scenario." While its widely-quoted press release from 6 March offers few details about test procedure, more in-depth information was published on its website in January.
Nick Molden, chief executive officer of Emissions Analytics, told Tyrepress.com that the test used "the cheapest new tyres on the market." These were fitted to a 2011 VW Golf that was "aggressively but legally" driven with a full but legal (and within manufacturer's specifications) load. These variables were chosen to provide "an idea of the upper boundary" to the problem that TWRP can represent.
Emissions Analytics is currently testing the other boundary, repeating the process with no added payload, a more balanced driving style and expensive tyres. Details about this testing will be released within a few weeks. Molden hints that we should expect results that are a lot lower than those measured when pairing the overloaded VW Golf with budget tyres, but still "significantly worse than the pollution coming out of the exhaust pipe."
Molden comments that the measured 5.8 grams per kilometre tyre particles "greatly surprised" all involved, and while he absolutely agrees with the ETRMA's statement that the test didn't reflect normal driving conditions, he believes Emissions Analytics' work to be of value. He hopes the results will encourage discussion about TRWP as well as better-informed tyre purchase decisions.
"Heavier vehicles, such as electric cars and SUVs, are delivered with well-specified OEM tyres," he continues. "If drivers replace these with cheap tyres at the first change, this could lead to significant unintended increases in particle emissions. There hasn't been enough research into tyre particle pollution, and it is something that's also completely unregulated. There's a danger when people chase the cheapest tyres but aren't aware of the pollution issue."
Dialogue to build scientific knowledge
The ETRMA, on its part, is attempting to increase "open and inclusive dialogue" amongst all relevant stakeholders through the TRWP Platform, a multi-sectorial stakeholder roundtable it launched in July 2018. "This will help build the scientific knowledge as well as investigate possible mitigation options for the generation and transportation of TRWP into the environment," comments the association. In addition, the ETRMA and the World Business Council for Sustainable Development's Tire Industry Project (TIP) are supporting research into the presence and environmental impact of these particles.
"ETRMA is open to engage with Emissions Analytics and all other stakeholders in the future to build robust scientific knowledge and identify practical solutions. ETRMA remains fully invested and strongly believes the complex tyre and road wear challenge demands a joint effort."