Tyrereviews.co.uk completes video tyre test on Michelin CrossClimate: video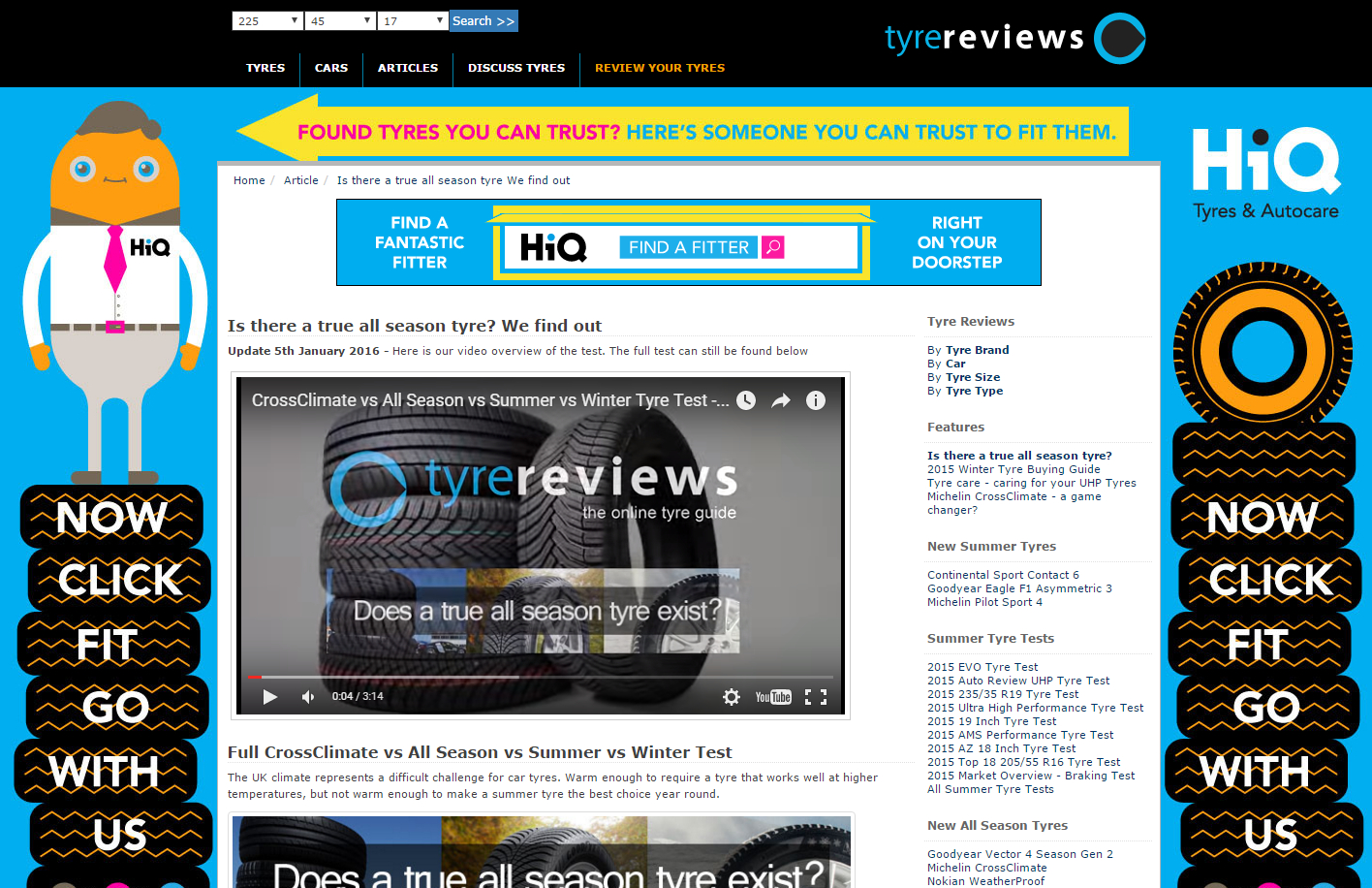 The UK consumer-to-consumer reviews website for tyres, tyrereviews.co.uk published its first video tyre test at the beginning of 2016. Asking the question of whether there is a true all-season tyre, the test takes representative premium summer (Michelin Primacy 3), all-season (Goodyear Vector 4Season Gen-2), and winter (Continental WinterContact TS850) tyres, and adds the Michelin CrossClimate. The latter is the recently launched year-round use tyre that Michelin tuned for better dry performance – arguably counter every other all-season tyre in the market.
Having tested the tyres' snow capabilities – driving on the Tamworth Snowdowm – and wet and dry braking and handling, tyrereviews focused primarily on the performance of the CrossClimate as the newest answer to the question of true all-season suitability. It's highest praise for the tyre was that "it feels like a summer tyre during the summer months," and ultimately concluded that "it would be our choice if you had to run one tyre year round in the south of the UK," though its winter performance lagged behind the Vector 4Season. tyrereviews praised Goodyear's tyre as "a better choice than the CrossClimate if you plan on any serious snow driving." The specialist tyres, unsurprisingly, performed best in their designated seasons, while failing in opposite conditions.
Tyrereviews founder, Jonathan Benson added that the test: "marks the start of something much bigger for tyrereviews. We influence a fifth of the UK market, and with our 'Winter Tyre vs 4×4' video about to cross 1 million views, the demand for good video content has never been higher. In 2016 we'll be getting even more serious about objective and subjective testing on video."