Bandag extends city bus and coach retread size range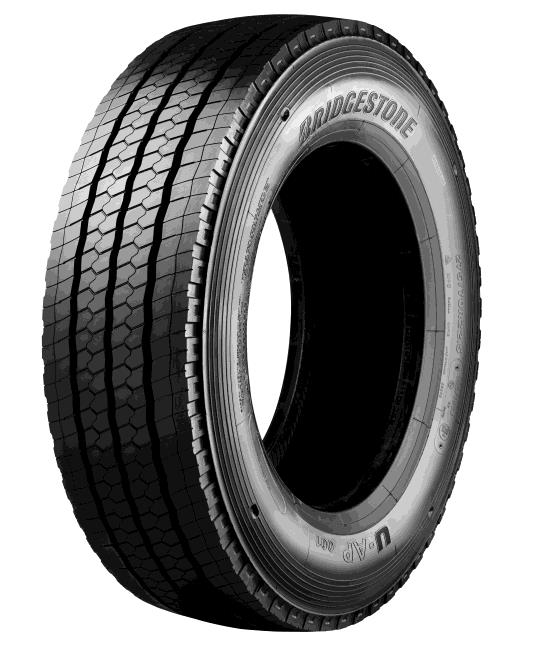 New sizes for Bandag U-AP 001 and Bandag BDR-C
Built to conquer the challenging conditions of city-based operations, the Bandag U-AP 001 urban all-position tread delivers impressive mileage performance coupled with Bandag's renowned resistance to irregular wear, all year round thanks to its M+S marking.
Delivering maximum traction and ultimate comfort for medium and long-haul coach operators, even in wintery conditions, the Bandag BDR-C retread has more than proven its worth in extending both the wear life and performance of tyre casings throughout a wide cross-section of the market.
Harald Van Ooteghem, senior Truck & Bus Tyres category management, Bridgestone Europe said: "With the potential to extend tyre life and improve safety, economy and performance, Bandag premium retreads help businesses boost productivity, decrease downtime and lower the total cost per km of their tyres. Now, with the release of 3 new sizes, even more city bus and coach operators will be able to take advantage of the unique benefits."
The Bandag U-AP 001 is therefore now available in sizes 265/70R19.5, 305/70R19.5, 11R22.5, 12R22.5, 295/80R22.5, 275/70R22.5 and 305/70R22.5 following the addition of 245/70R19.5.
And the Bandag BDR-C is available in sizes 11R22.5, 12R22.5, 315/80R22.5, 275/70R22.5, 305/70R22.5, 315/70R22.5, 265/70R19.5 and 305/70R19.5 following the addition of 245/70R19.5 and 295/80R22.5.