Bridgestone partners Aston Martin on DB11 project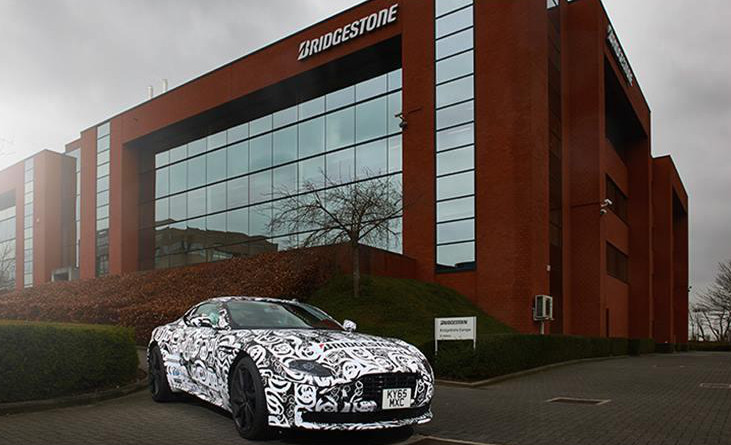 With the Aston Martin DB11 set for its global debut at the Geneva Motor Show in March, Bridgestone has announced that it is working with the famous brand on its project to create the replacement for the famed DB9.
According to the tyre manufacturer, Bridgestone is "the new project partner" for the 600bhp, 5.2-litre twin-turbo V12 engine. And while this is very likely to include OE-supply to the car brand's latest top-flight offering, exact details have not yet been released.
What has been released is a picture of the new Aston Martin DB11 wrapped in development cladding and, of course, the Bridgestone logo. According to company representatives, the photo was taken in front of Bridgestone Europe's headquarters in Belgium.