3 highly recommended tyres in Tyre Reviews' summer test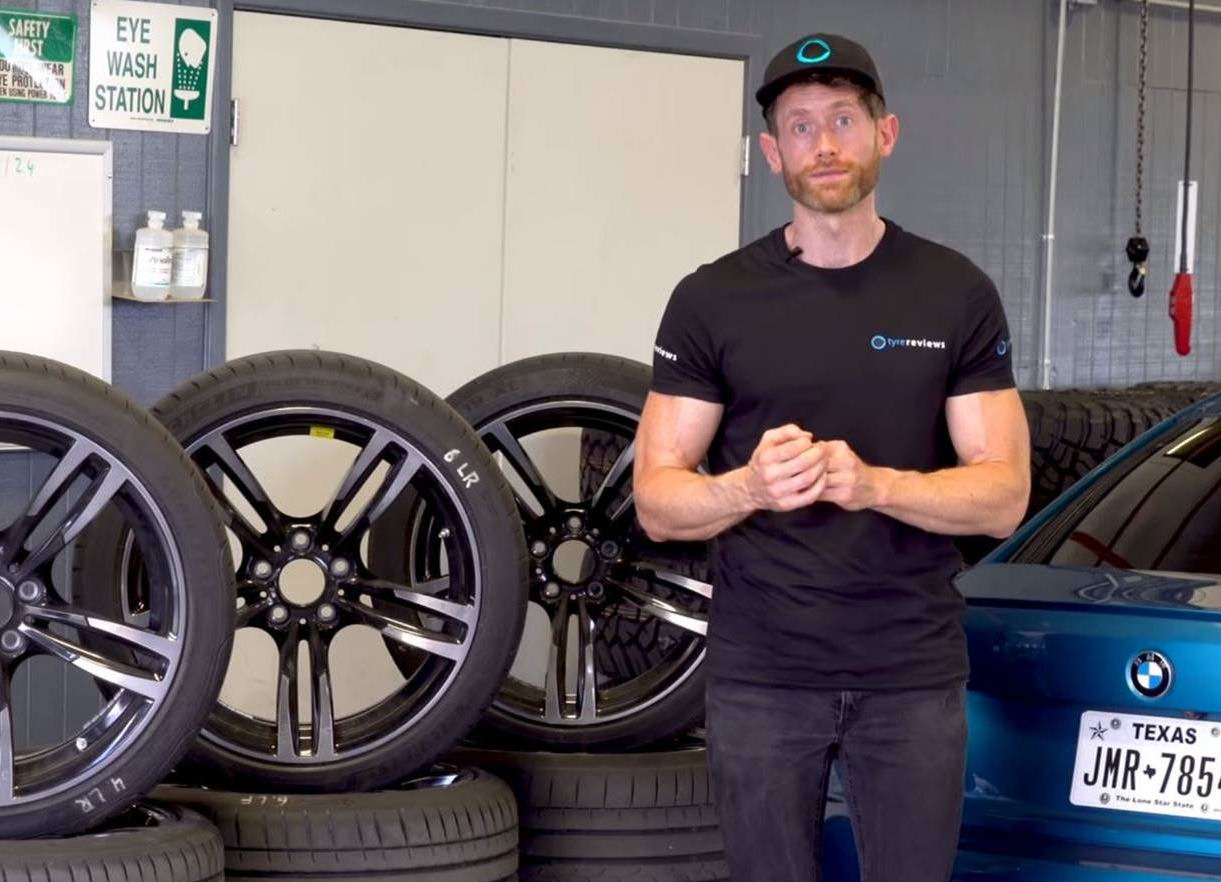 A first for Tyre Reviews with its 'full video' tyre test, and a first for Goodyear. The 2019 Tyre Reviews UHP Summer Tyre Test is a cracking good watch and makes a refreshing change from the standard, text-heavy test format. It features eight brands of performance rubber, including what the UK-based site calls the "holy trinity of UHP tyres" – the Michelin Pilot Sport 4 S, Continental SportContact 6 and Goodyear's latest, the new Eagle F1 Supersport.
Tyre Reviews' John Benson tested all eight sets of rubber – size 245/35 R19 for the front axle and 265/35 R19 on the rear – on a BMW M2. He evaluated four mid-range tyres alongside the three premiums as well as a budget tyre serving as a benchmark of "just how bad things could possibly be". All eight brands were tested for handling and braking in wet and dry conditions – including 'subjective' tests based on Benson's evaluation of driving feeling and balance – as well as for rolling resistance, comfort, noise and tyre weight.
As expected, the aforementioned premium tyre trinity dominated the individual test disciplines (with some exceptions) and ultimately the victors' podium. Tyre Reviews rates all three 'highly recommended'.
First place for the Goodyear Eagle F1 SuperSport in what's believed to be the first tyre test it has participated in. Benson reports that this recent release is "excellent in the key dry and wet handling testing, with great steering feel and balance whatever the conditions." He detected no drop in lap time during dry handling testing. The only minor blemishes on an otherwise spotless report card were slightly weak wet braking as well as lower than average comfort and noise levels.
The runner-up tyre from Michelin gave the shortest braking distances in both the dry and wet, excellent dry handling and good levels of comfort. The Pilot Sport 4 S was only fifth fastest in the wet handling test, however, and Tyre Reviews attributes this to an oversteer balance. Benson also thought the Michelin tyre "not quite as sharp as the Continental on the front axle."
Benson found the SportContact 6 to have "excellent wet and dry braking." The Continental tyre was also the fastest in the dry with the best steering speed, and it scored top marks for dry subjective feel and balance. Nobody's perfect though, and Benson comments that "oversteer balance in the wet made it difficult to extract a good lap time" from the Continental tyre, in spite of it giving the best front end grip.
Now we get to what John Benson describes as "four of the internet's favourite mid-range tyres." Tyre Reviews rates two of these – the Falken Azenis FK510 and Vredestein Ultrac Vorti – 'recommended'
The Falken tyre gained a good result in the wet braking test, and Benson judged it a comfortable tyre to drive on. Less impressive was the subjective feel of the steering, which suffered due to a high amount of sidewall roll.
Benson speaks highly of the Ultrac Vorti, praising the tyre's "excellent dry grip and handling" and its steering feel, which was "one of the best" on test. "The balance remained in the wet, making for good wet handling times," he adds. "Very small time drop off during dry handling." All well and good, but the Vredestein tyre only managed a midfield finish. It missed out on a better result due to weak wet braking, high rolling resistance and low levels of comfort. It was also the heaviest of the eight tested tyres.
The other half of the mid-range quartet received a 'conditionally recommended' rating
6th Toyo Proxes Sport:
The Toyo did well in the wet handling test and its aquaplaning resistance was the highest of all tested tyres. It was also comfortable and felt nice to steer. However, its wet braking result was "average" and dry braking result "poor". Benson also observed a significant dry handling lap time drop.
The Ecsta got off to a good start, giving a very quick initial dry handling lap, with good steering feel and car balance. But the tyre overheated very quickly in both the dry and wet handling tests, and Benson reports that this "changed the balance to high levels of oversteer." Its wet braking performance was also "very poor" and ride comfort levels just average.
8th Accelera P1
When finishing in last place, do it in style. The Accelera did. Tyre Reviews didn't expect much from the budget product and wasn't disappointed. Benson's advice after testing was "do not fit this tyre." Why? Although low in rolling resistance and noise, the Accelera P1 offered "very poor wet grip, extremely long wet braking distances, poor dry grip." The tyre finished last in all wet and dry braking and handling tests, including subjective handling.
Goodyear: Result 'proves the performance'
Commenting on the Goodyear Eagle F1 SuperSport's victory, Mike Rytokoski, chief marketing officer, Consumer Europe at Goodyear said: "We are thrilled with the results of the test, we knew we had a superior tyre on our hands when we launched it earlier in the year, but to have this endorsed by such an influential and knowledgeable website such as Tyre Reviews really proves the performance of the new range."