Tag: CO2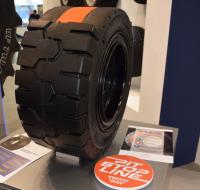 A full reengineering of steam generation equipment at the Trelleborg Wheel Systems plant in Sri Lanka will improve the facility's environmental footprint as well as its production efficiency. Trelleborg is installing a new biomass boiler at the production site in Makola, near Colombo; it reports that work on this "major investment" has already begun, and the new process will be fully operational from June 2019.
The UK has once again beaten CO2 emissions targets, with the average new car in 2014 posting CO2 emissions 4.2 per cent below this year's EU-wide target of 130g/km, according to a Society of Motor Manufacturers and Traders (SMMT) new report. The annual SMMT New Car CO2 Report 2015 reveals that carbon tailpipe emissions have fallen for the 17th consecutive year to an all-time low. In 2014, new cars averaged just 124.6g/km, beating last year's record average by 2.9 per cent and 2007 levels by almost a quarter (24 per cent).
In 2007, the Central American nation of Costa Rica set itself the goal of becoming the world's first carbon neutral country, a feat it aimed to achieve by 2021. Bridgestone de Costa Rica (BSCR) has supported this ambition and set itself the goal of achieving C-Neutral certification by the Costa Rican government. It has worked towards this via a number of projects, including the installation of LED lights and solar lamps, switching to greener chemical products and implementing a carpooling programme. Last year it introduced nitrogen vulcanisation, replacing less energy-efficient hot water. As a result of these and other efforts, CO2 emissions at BSCR sank by 923 tons year-on-year in 2013, a 4.14 per cent reduction.