Bridgestone achieves highest CDP Supplier Engagement rating for 2nd consecutive year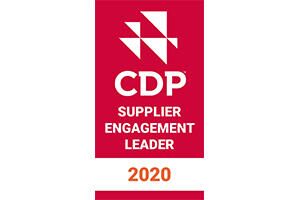 CDP, a global non-profit that runs the world's leading environmental disclosure platform, has named Bridgestone Corporation to its Supplier Engagement Leaderboard for a second year in a row. It is also the fourth time in total that it has included Bridgestone on the Leaderboard with the highest rating of 'A' in Supplier Engagement Rating.
The Supplier Engagement Rating is a programme that analyses companies' climate change prevention and CO2 emission reduction activities across the supply chain, and assigns rankings based on performance and climate change prevention initiatives. The Bridgestone Group put forth its target of reducing total CO2 emissions by 50 per cent (from 2011 levels) by 2030, along with its goal of a CO2 reduction across its products and services' lifecycle and value chain that is more than five times greater than the CO2 emissions resulting from Bridgestone's production activities.
"Bridgestone has defined a vision of providing social value and customer value as a sustainable solutions company toward 2050. In 2020, Bridgestone clearly indicated its long-term environmental target of achieving a carbon neutral state by 2050 in order to contribute to the realisation of a carbon neutral society. The Group's initiatives for reducing CO2 emissions are being advanced toward this goal," comments Bridgestone.