Official opening held for Continental agri tyre plant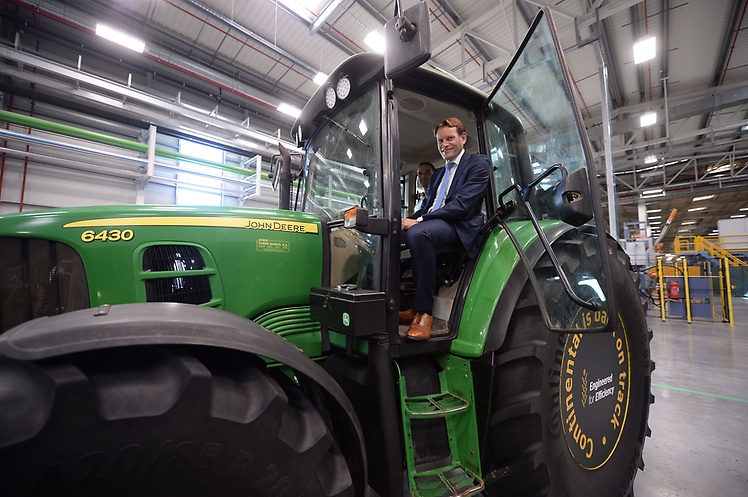 A further milestone in Continental's return to the agricultural tyre business was reached last week with the official opening of its production site in Lousado, Portugal. To begin with, the plant is manufacturing two ranges – the Tractor70 and Tractor85 – in 13 sizes.
"Re-entering the agricultural tyre business is an important step for us on the growth path of the Tire division," says division head Nikolai Setzer. "Over the past few years, we have been able to successfully expand the specialty tyre business with the launch of port and earthmoving tyres. The agricultural tyre portfolio completes the product range for off-road use."
The Lousado production facility was set up in less than two years with an investment of 49.9 million euros. It is located adjacent to one of the Continental Group's most efficient passenger car tyre production plants. Continental has also set up a test and development centre at the new agricultural tyre production site.
Continental produced its first pneumatic tractor tyre in 1928 and manufactured agricultural radials at its plant in Otrokovice, Czech Republic until 2004. Mitas gained the rights to use the Continental trademark (and that of Semperit, Barum and Euzkadi) on agricultural tyres for a ten-year period in October 2004, and in 2013 exercised its option to continue producing Continental agricultural tyres until the end of 2019. Continental was able to reclaim its brand before this date upon the sale of CGS Holding, parent company of Mitas, to Swedish firm Trelleborg AB.