Back in the business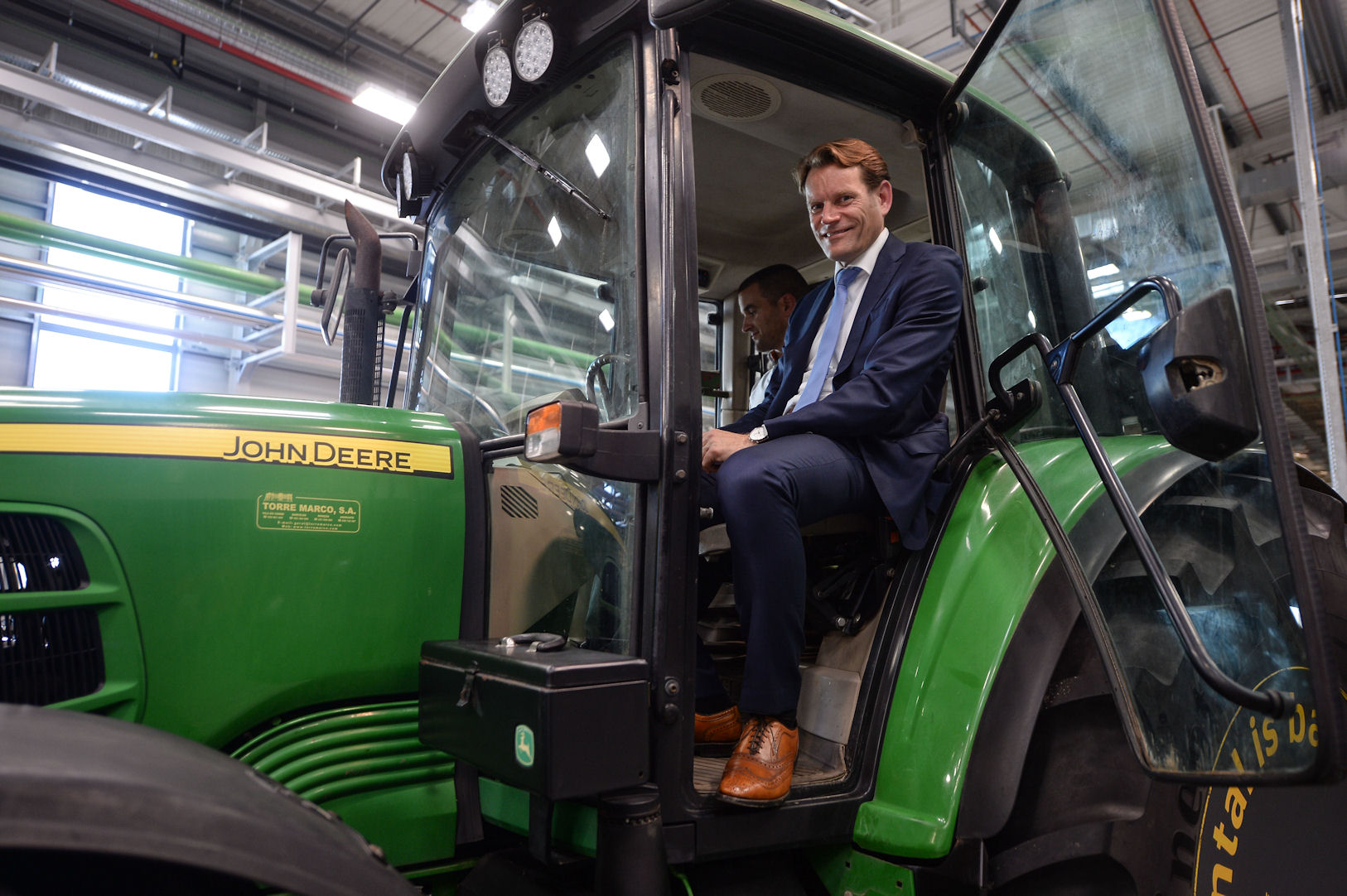 Continental's return to the agricultural tyre segment stems from an internal project undertaken in 2012 that sought out possibilities for extending the CST business. Thorsten Bublitz shares that the outcome of this project was a "clear recommendation to go back to ag," and this decision was taken the following year. Specific development began in 2014 with the involvement of material developers and the writing of requirement books for particular developments. The search for a suitable production site also commenced.
Bublitz began in his current agricultural business position at the start of 2014 and was tasked with supervising the expansion of all agricultural activities within the CST business unit. When he and his team approached Tire division boss Nikolai Setzer to discuss where the new Continental agricultural tyre range would be made, Setzer stressed that "if you want to produce top quality premium tyres under the Continental brand name, you will only have one shot into the market." Setzer was convinced this one shot would have the best chance of succeeding with production situated in Europe, and Continental's tyre production plants in the region were encouraged to enter a 'beauty contest' to choose the site.
Four plants applied, and Bublitz states he is "completely happy" with the selection of the Lousado plant in Portugal. "It is definitely the best site we could have found," he comments. "Continental holds a really tough internal plant quality award competition each year – all our plants participate, and Lousado won it five times in a row. So, we really expect high quality and a good outcome from the agricultural tyre facility." The agricultural tyre plant in Lousado officially opened in September 2017.
A total of 49.9 million euros is being invested at this stage to give the Lousado plant the capacity to produce some 100,000 to 120,000 agricultural tyres a year. A further 2.5 million euros was invested in an agricultural R&D centre in Lousado, and four specialists are now based in this facility (the head of agricultural R&D and two other developers work at Continental's headquarters in Hannover, Germany).
Thorsten Bublitz and Ralf Krieger were the first two people to join the resurrected Continental agricultural tyre business, and by the end of 2017 the team had grown to include a complete R&D outfit that works with the support of the 1,200-strong R&D team in Hannover. Good progress has also been made towards completing the agricultural business's on-site sales and field service teams. stephen.goodchild@tyrepress.com