Carbon black: Goodyear collaborating with Monolith to reduce CO2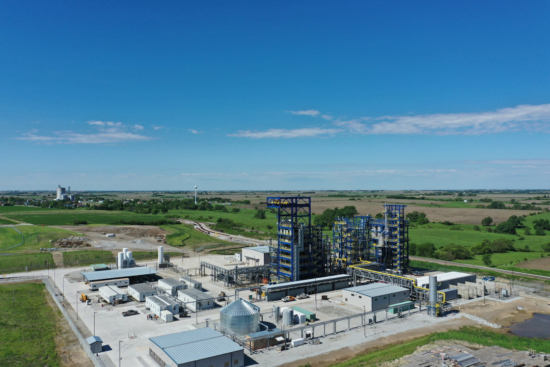 Goodyear Tire & Rubber may soon be utilising carbon black produced from methane and/or biomethane in its tyres thanks to a new partnership with US-based clean materials firm Monolith. The two companies have signed a collaboration agreement and letter of intent covering the development and potential use of such products, which are made through a plasma-based methane pyrolysis process.
"At Goodyear, we're committed to sustainability and making a positive impact by our choice of the materials we use," says Chris Helsel, senior vice president, global operations and chief technology officer. "Our collaboration with Monolith is one example of how we are using sustainable materials in quality products that deliver a better future."
Expansion programme
Monolith produces clean carbon black at its Olive Creek facility in Hallam, Nebraska, a site the company will begin expanding next year. Completion is scheduled for 2025, at which stage the Olive Creek facility will have the capacity to produce 194,000 tonnes of cleanly made carbon black annually, along with 275,000 tonnes of clean ammonia. When fully commissioned, the facility will be the largest manufacturer of carbon black in the USA and the first built in the country in over 50 years.
"We're proud to collaborate with Goodyear on high-quality, clean carbon black for Goodyear and support their ongoing mission to make their tyres more sustainable," said Rob Hanson, co-founder and chief executive officer, Monolith. "We're honoured to work with companies like Goodyear that share our passion for quality products that are responsibly manufactured, and we are eager to see what advancements this collaboration will bring to the tyre industry."
Significant CO2 saving
Carbon black provides rubber compounds with strength, improved tear resistance and increased abrasion resistance. A typical consumer tyre contains 15-20 per cent carbon black by weight. Conventional carbon black comes from the combustion of residual oil or coal tar oil. Monolith's plasma-based process takes advantage of renewable electricity to complete methane pyrolysis and results in the output of only carbon and hydrogen. Monolith says its methane pyrolysis technology prevents an estimated 2.3 tonnes of CO2 from being released for every tonne of carbon black produced compared to traditional manufacturing processes.
A third-party lifecycle assessment completed for Monolith shows the plasma-based process should result in environmental benefits across the lifecycle, including a reduction in carbon emissions, compared to traditionally produced carbon black. In addition, the lifecycle assessment shows that this technology has the potential for a carbon-neutral to carbon-negative impact, based on increased utilisation of biomethane feedstock versus natural gas in the future.
Monolith was founded in 2012 and first began producing carbon black on a commercial scale in 2021. The Olive Creek 1 commercial-scale facility is the first of its kind in the world and the first carbon black production facility to be constructed in the United States since the 1970s. Along with carbon black and clean hydrogen, the company announced in late 2020 its plans to produce clean ammonia at a second phase production facility in Nebraska.