Sustainable S-SBR: Asahi Kasei & Shell sign butadiene agreement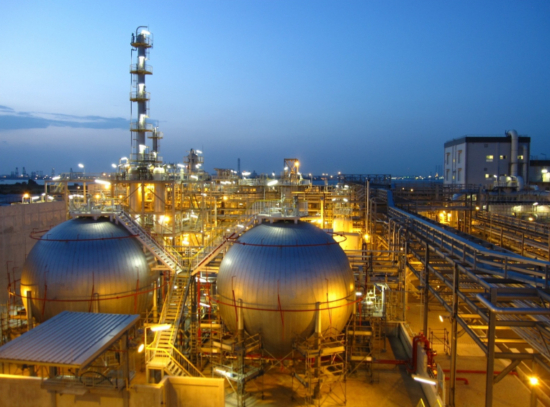 Tyre makers have committed themselves to ambitious sustainability goals, and can only achieve these through the use of sustainable raw materials. We're currently seeing a spate of new plans and projects in this sector, the latest being an agreement that Japan's Asahi Kasei Corporation concluded with Shell Eastern Petroleum Ltd. yesterday for the supply of butadiene derived from plastic waste and biomass.
The two firms held a ceremony to mark the agreement's signing on Bukom Island, Singapore, the site where Shell extracts sustainable butadiene. Asahi Kasei plans to begin producing and marketing sustainable solution-polymerized styrene-butadiene rubber (S-SBR) using the sustainable butadiene by the end of its current fiscal year in March 2022.
S-SBR is a type of synthetic rubber primarily used in the production of high-performance fuel-efficient tyres and is valued for its ability to reduce rolling resistance whilst maintaining safety performance. Against a backdrop of automotive industry plans to achieve carbon neutrality by 2050, demand for more sustainable grades of S-SBR is growing.
Two conversion methods
In addition to a continued focus on developing high-performance S-SBR products that further improve a tyre's fuel efficiency and wear resistance, Asahi Kasei is responding the burgeoning electric vehicle market and its specific requirements, such as optimised range. The company also seeks to transition to sustainable feedstock in order to reduce CO2 emissions throughout its supply chain.
Shell will produce sustainable butadiene at the Bukom facility by blending sustainable and petroleum-derived feedstock and will employ two methods to produce the sustainable version. The first is a method of converting plastic waste into pyrolysis oil and feeding it to the naphtha cracker, the second by using bio-feedstock as a naphtha cracker feed.
Asahi Kasei believes it will be the first company in the world to utilise butadiene derived from plastic waste for S-SBR production, and the first Japanese firm to use butadiene derived from biomass for this purpose.
Significant contribution to reduced CO2
Most CO2 emissions arise during the use phase of a combustion engine vehicle's lifecycle. This isn't the case for electric vehicles and the CO2 resulting from petroleum-derived S-SBR during this phase thus accounts for a relatively higher proportion of the total. The use of sustainable S-SBR enables a significant reduction in CO2 emissions over the tyre lifecycle. In this way, Asahi Kasei expects that its production of S-SBR using sustainable butadiene will make a "significant contribution" to reduced CO2 emissions throughout the supply chain.