Pirelli awarded FIA 3-star environmental accreditation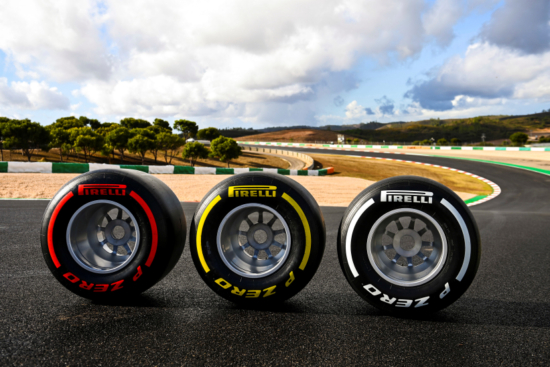 The governing body of world motorsport has awarded Pirelli's motorsport division three stars as part of its Environmental Accreditation Programme. This is the highest score that the FIA awards within the programme and gives only to participants who have demonstrated the best environmental standards in a series of measures.
Pirelli states that its environmental approach will enable the group to achieve carbon neutrality by 2030. Motorsport activities are also moving in this direction, starting with Formula 1, which is the tyre maker's principal motorsport engagement.
Some of the measures that Pirelli has undertaken within Formula 1 include increasing the use of renewable materials, elimination of single-use plastics from its trackside operations, and a supply chain that is fully managed according to environmental and social sustainability criteria. On top of that, Pirelli's motorsport operation has successfully complied with a number of stringent sustainability audits that take in everything from carbon emissions to environmental impact.
Beyond motorsport, Pirelli's environmental sustainability objectives include the reduction of overall CO2 emissions by 25 per cent by 2025 (compared to 2015 levels) as well as the aim of purchasing 100 per cent of its electricity from renewable sources: a target already achieved for all of Pirelli's European plants.
Demonstrated a clear environmental direction
"It's a great honour for us to achieve the recognition of three stars from the FIA, as a focus on environmental sustainability is central to Pirelli's development strategy and fully embedded in our motorsport business model," comments Giovanni Tronchetti Provera, Pirelli's senior vice-president of prestige, motorsport, sustainability, and future mobility. "We have always placed an emphasis on sustainability in motorsport, working closely with the FIA and fully sharing the same vision of sustainable mobility and sport."
Jean Todt, FIA president, states: "The FIA certification programme is an important standard to measure sustainability across motor sport. Congratulations to Pirelli's motorsport team for achieving the level required to attain the three-star rating, which underlines its commitment to our crucial common objectives for environment."
Stefano Domenicali, president and chief executive officer of Formula 1, adds: "Pirelli has demonstrated a clear environmental direction and commitment that has led to it becoming the very first tyre company to pick up this award in motorsport. Formula 1 is well known for its innovation and technology, and we are using that heritage to ensure we have a sustainable future and solutions that can make a real-world difference. I want to congratulate Pirelli on this very impressive achievement and their ongoing dedication to Formula 1."
Inclusion in green indices
Pirelli's commitment to the creation of sustainable value, a characteristic of the company's responsible management and its economic, social and environmental performances, has resulted in its inclusion in some of the world's most prestigious sustainability stock market indices. In 2021, Pirelli was confirmed in the Dow Jones World and Europe Sustainability Indices and Global Compact LEAD of the United Nations: the only company from the Automobiles and Parts sector at global level. In 2020, the company was reconfirmed as one of the Global Leaders in the fight against climate change, gaining a place on the CDP's Climate A list. Pirelli was also the only company in the Auto Components sector worldwide to be awarded the Gold Class Distinction in the S&P Global Sustainability Yearbook 2021.