Pirelli signs new FIA Action for Road Safety campaign agreement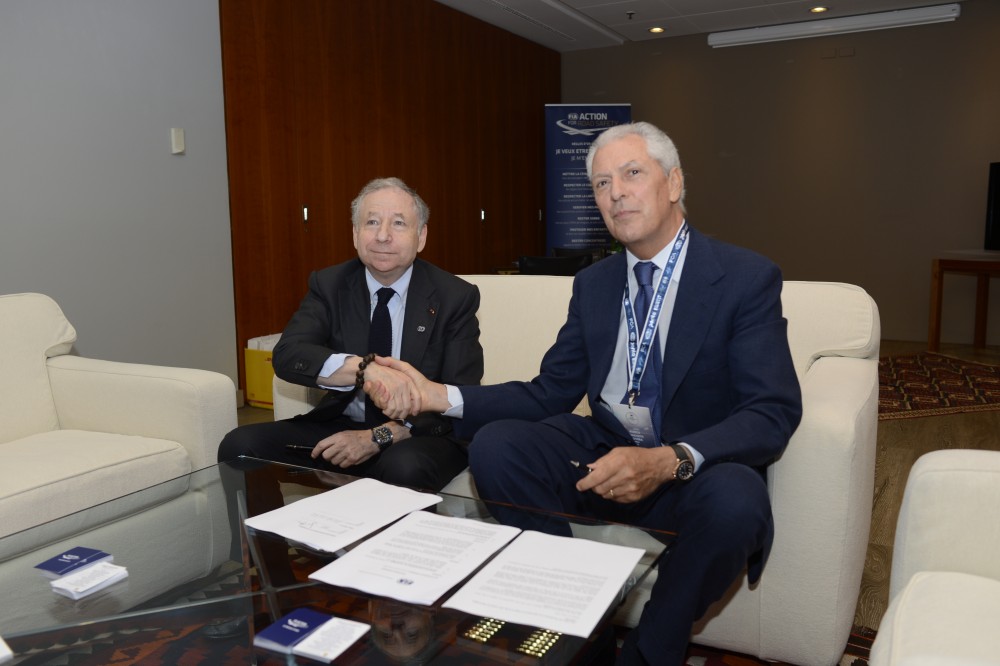 The FIA and Pirelli have signed a new four-year agreement in support of the FIA's Action for Road Safety campaign. As a global partner of the campaign, Pirelli will promote the FIA's '10 Golden Rules' for road safety through all of its networks. Pirelli will also organise training programmes, as well as projects to raise awareness on safe driving, in collaboration with a selection of FIA Member Clubs.
One of the primary goals of the campaign, launched in support of the UN Decade of Action for Road Safety 2011-2020, is to educate and better inform road users on the importance of respecting the rules of the road. According to the World Health Organisation, road crashes are today the number one killer worldwide of people aged between 15 and 29.
During this week's 2016 FIA Sport Conference in Turin, Pirelli CEO Marco Tronchetti Provera said: "Safety has always been one of Pirelli's primary objectives. As well as being the maximum expression of high technology and performance, guaranteeing total driving pleasure, our tyres constantly strive to achieve the highest levels of safety, both for people and the environment."
FIA President Jean Todt said: "I am delighted that Pirelli have agreed to support the FIA Action for Road Safety campaign. Working together with our member clubs, this partnership can help spread the road safety message and the importance of respecting other road users to an even wider audience".
The existing partnership between the FIA and Pirelli relating to the FIA Mobility Conferences and FIA Sport Conferences has also been extended.