Michelin files suit against Chinese-made BFGoodrich "imposter"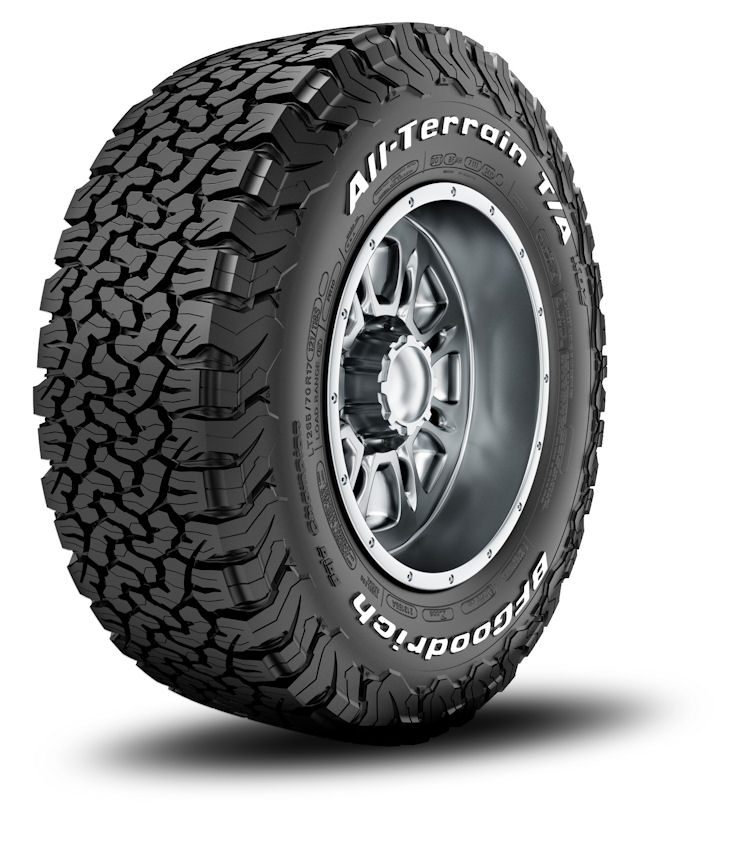 Michelin's North American operation has filed a suit against a company importing "counterfeit" tyres from China. The tyres in question are said to violate patents for the BFGoodrich All-Terrain T/A KO2.
The suit against Tri-Ace Wheel & Tire Corporation of Houston, including its Black Bear USA affiliate, was filed yesterday in the U.S. District Court for the Southern District of Texas, Houston Division (Michelin North America, Inc. v. Tri-Ace Wheel & Tire Corporation, case no. 4:19-cv-04884). In its complaint, Michelin alleges that the Black Bear All-Terrain II tyre from Tri-Ace includes a virtually identical tread design with substantially the same features as those protected by patents for the All-Terrain T/A KO2.
"Today's KO2 is unmatched for driver loyalty, cultural off-road relevance and expert recommendations. The product and its legacy represent the achievement of many years of technical development in the Michelin organisation," said Harold Phillips, global general manager for Michelin's BFGoodrich Tires brand. "Many competitors have tried and failed to match its capabilities. Michelin will aggressively defend KO2 against Chinese impostors, and any illegal use of our intellectual property."
The Black Bear All-Terrain II is distributed in Europe through Surrey-based Black Bear Tyre Co., Ltd.