Tag: light commercial tyres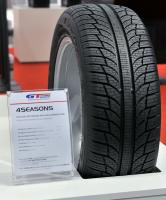 Giti Tire has developed its GT Radial all-season product range, available in the UK from exclusive distributor Micheldever, off the back of an encouraging run of sales for its initial product for this growth market. Tyres & Accessories spoke to Brian McDermott, country manager UK for Giti Tire, to get the latest on how the manufacturer is shaping its range for the segment, which appears to have gained more of a footing in the UK than specialist winter tyres have previously managed.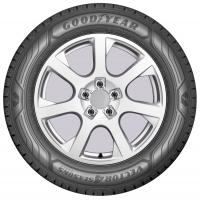 Goodyear has launched the Vector 4Seasons Cargo light truck tyre. The all-season product aims to offer increased fuel efficiency, improved performance and extended mileage compared to the previous model. In Goodyear testing, the Vector 4Seasons Cargo offers shorter stopping distances and improved stability and handling in wet and dry conditions. The tyre manufacturer is also emphasising the reduced cost to drivers and fleet managers due to no longer having the inconvenience or cost of switching tyres between seasons.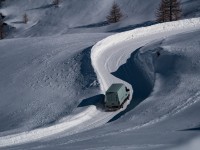 Michelin has launched a new CrossClimate tyre to take on the demanding conditions in which European van drivers increasingly operate. Having successfully rolled out the "summer tyre with winter capabilities" to the consumer market with two iterations of CrossClimates for cars and an SUV version, Michelin has extended the concept to light commercial operators with the Agilis CrossClimate. To mark its launch, Michelin demonstrated the tyre's winter characteristics at a special test site in the French Alps. With the so-called Beast from the East providing the most extreme winter driving conditions the UK has seen in more than a decade as Tyres & Accessories goes to print, the appeal of products to handle such conditions while also suiting the mostly moderate climate in a market disinclined to fit winter tyres seems likely to receive at least a short-term boost.