GT Radial launches Maxmiler AllSeason van, light truck tyre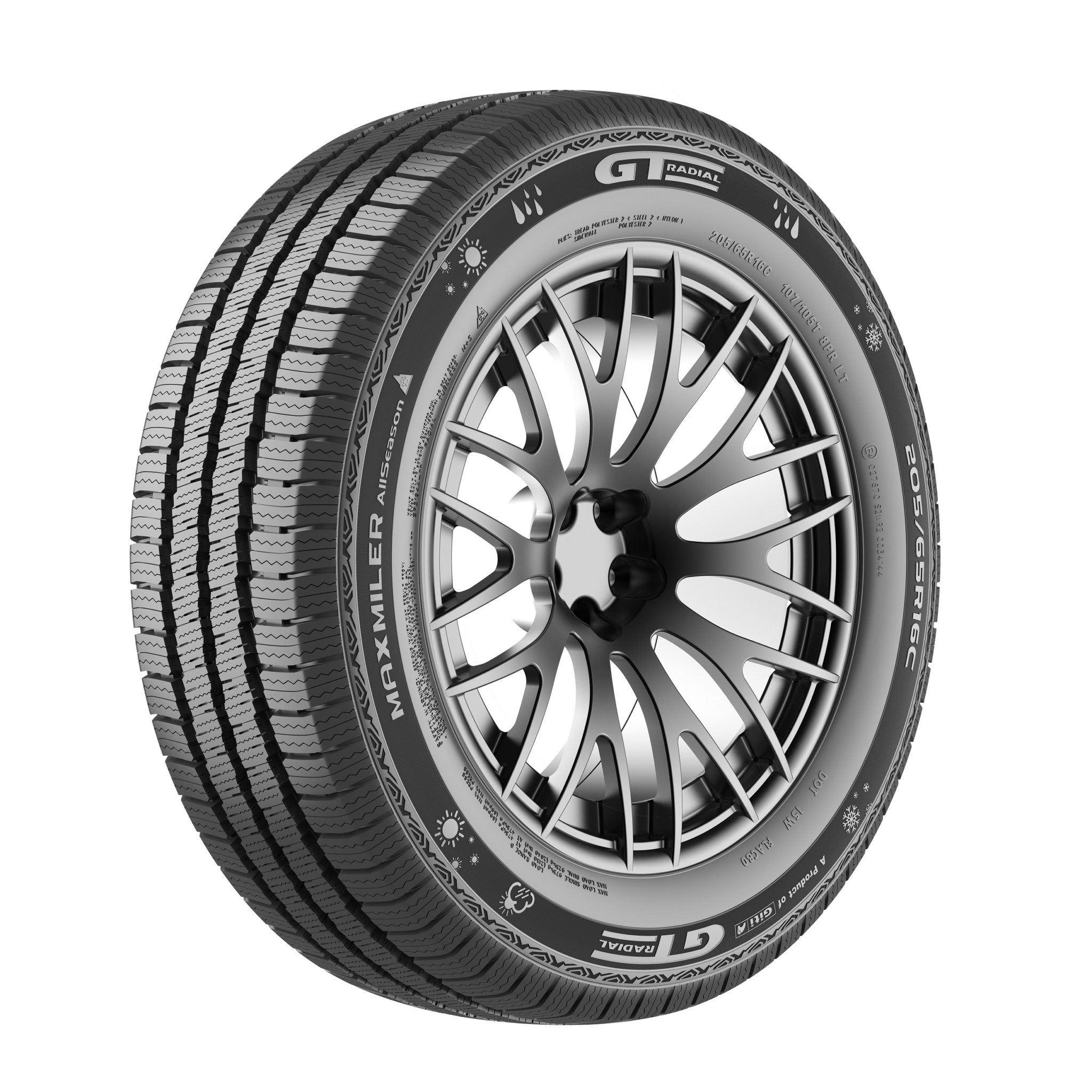 Giti Tire has launched the GT Radial Maxmiler AllSeason, a four-season tyre for the European van and light truck markets. Carrying the Three-Peak Mountain Snowflake (3PMSF) symbol of its sidewall, the product is initially available in 13 SKUs with 15C-16C" rims, section widths from 195-235 and series sizes from 65-75. Load indices range from 104-115.
Special features include an all-season compound which adapts to hot and cold conditions, reinforced steel belts to maintain structure under heavy operating conditions, stiff shoulder blocks to increase mileage and wear and a non-directional tread pattern to minimise aquaplaning and braking distances.
The GT Radial Maxmiler AllSeason was engineered by Giti Tire's European Research & Development Centre in Hannover, Germany and records B-C in wet grip and C-E in rolling resistance in EU tyre labelling results.
Brian McDermott, country manager UK for Giti Tire, said: "The GT Radial Maxmiler name has, over the last few decades, become synonymous with trust, reliability, safety, durability and mileage, especially in heavy duty applications.
"The AllSeason has been developed to deliver all these attributes in one casing, providing full year-round usage which allow commercial operations to continue without interruption, regardless of weather conditions.
"With our latest tyre the Maxmiler portfolio will continue to be a leading point of reference in the van and light truck markets."
Other products in the light truck range include the GT Radial Maxmiler Pro and its winter tyre, the GT Radial Maxmiler WT2Cargo.