New Goodyear Vector 4Seasons Cargo van tyre targets reduced cost of ownership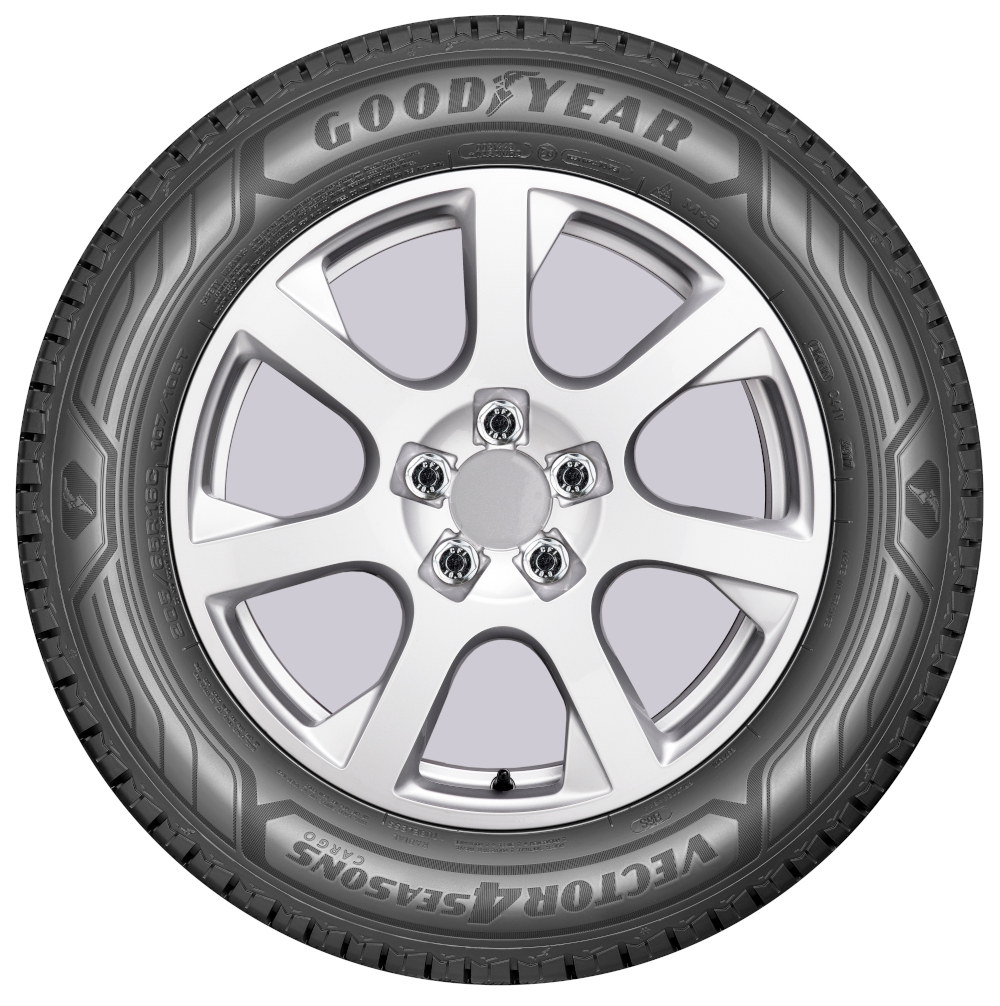 Tyre manufacturer says new tyre offers no seasonal tyre changes and more mileage for light truck drivers
Goodyear has launched the Vector 4Seasons Cargo light truck tyre. The all-season product aims to offer increased fuel efficiency, improved performance and extended mileage compared to the previous model. In Goodyear testing, the Vector 4Seasons Cargo offers shorter stopping distances and improved stability and handling in wet and dry conditions. The tyre manufacturer is also emphasising the reduced cost to drivers and fleet managers due to no longer having the inconvenience or cost of switching tyres between seasons.
The Vector 4Seasons Cargo delivers more kilometres than its predecessors, and the reduced rolling resistance saves on fuel expenses – features that combine to reduce the cost of ownership.
Goodyear adds that the Vector 4Seasons Cargo is targeting the booming light truck vehicle markets in Europe and Russia. In terms of growth, this segment is overtaking passenger vehicles. In 2013, the light truck vehicle segment contributed to 10.5 per cent of the total car parc. Today, this has risen to 10.8 per cent and by 2023, it is expected that no less than 10.9 per cent of the total car parc will be light truck vehicles.
The new tyre expands Goodyear's light truck vehicle product portfolio, which already includes the EfficientGrip Cargo summer tyre, Cargo UltraGrip 2 winter tyre and the new UltraGrip Cargo. The Vector 4Seasons Cargo is the successor of the all-season Cargo Vector 2 and it records even shorter braking distances on both dry and wet roads, along with improved steering on snowy and icy surfaces.
The new Vector 4Seasons Cargo is available in 16 sizes varying from 185 to 235 wide, profiles ranging from 80 to 65 and a rim diameter of 14", 15" or 16".