April launch for Michelin Agilis 3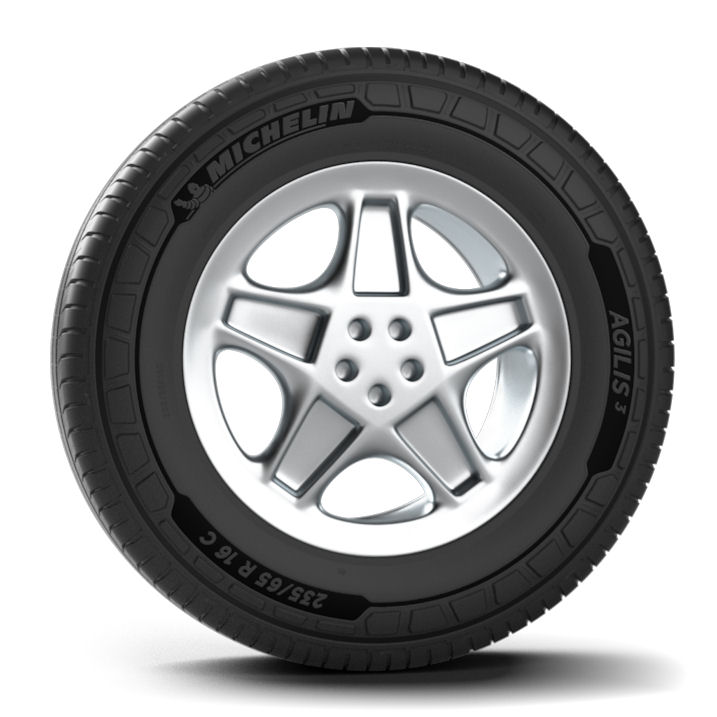 A new member of the Michelin Agilis family for light commercial vehicles will be available from April 2020. The Agilis 3 summer tyre is Michelin's successor to the Agilis + and offers lower rolling resistance and CO2 emissions as well as whole-lifetime performance.
On average, Michelin Agilis 3 tyres weigh one kilogramme less than their predecessors, and for certain sizes the difference is as much as 1.7 kilogrammes. Michelin says the use of fewer raw materials was a 'design choice' that lowers CO2 emissions: According to the results of in-house testing that compared the Agilis 3 and Agilis + in size 235/65 R16 115/113R, the new tyre reduces CO2 emissions by 1.3 kilogrammes per tyre over a distance of 1,000 kilometres. Michelin says this equals a 104-kilogramme reduction in CO2 emissions over 20,000 kilometres – equivalent to the CO2 stored in approximately three trees.
Some performance-related qualities, such as braking performance in dry conditions and fuel consumption, actually improve as a tyre wears. That's all well and good, but there's no escaping a deterioration of braking performance in the wet with wear. But there are ways and means of minimising this deterioration, and the Agilis 3 was developed according to Michelin's Long Lasting Performance strategy and as such is "designed to deliver high-level braking performance" on wet roads all the way down to a tread depth of 1.6mm.
The Agilis 3 begins its life with an EU tyre label rating of 'A' for wet grip, and Michelin states that it "continues to perform in this domain even when worn." It shares that wet braking testing on worn tyres (TÜV SÜD Product Service fitted size 235/65 R16115/113 R tyres, buffed to a tread depth of 1.6mm, to a Mercedes-Benz Sprinter 316CDI for testing and measured braking distance from 80km/h to 20km/h) shows a level of wet braking performance "superior to the safety threshold legislation required for new tyres."
Michelin says this achievement is possible thanks to the use of its EverGrip technologies, notably a rubber compound containing an "optimised dosage of carbon black and silica" and a tread pattern featuring deep tread blocks for improved handling in the wet and u-shaped grooves that give a higher land-to-sea ratio at a tread depth of 2mm to favour efficient water clearance all the way down to the TWI (tread wear indicator).
Truck tyre technologies for robustness
In addition to whole-life performance, the Agilis 3 benefits from two technologies that Michelin developed to enhance the robustness and longevity of its truck tyres and now carries over to a light commercial vehicle tyre for the first time. These technologies are a rubber compound with superior resistance to abrasion and patented technology that combats stones becoming wedged in the tread.
Last but not least, Michelin has employed the same sidewall protection solution first seen on the Agilis CrossClimate, namely an additional layer that shields the tyre from scrubbing.
The initial range of 12 sizes scheduled to go on sale in April will be followed by a further 12 sizes by July 2020, giving the range 75 per cent market coverage.