Tag: Extreme E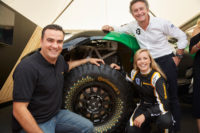 The two Continental tyre types specially developed for the Extreme E off-road racing series have made their global debut at Goodwood Festival of Speed. Designed for the world's toughest driving conditions, the new summer and winter tyres were presented to the public along with the electric SUV on which they are to tackle some of the most extreme locations across the globe.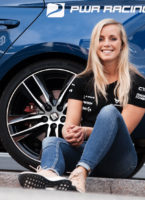 Swedish touring car racer Mikaela Åhlin-Kottulinsky has been selected to test the new tyres Continental is developing for the Extreme E rally series. Åhlin-Kottulinsky, the first and to-date only woman to win a race in the TCR Scandinavia Touring Car Championship, will lend her talents towards the development of tyres for what Continental calls "the most extreme racing series the world has ever seen."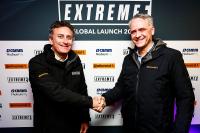 Continental is to sponsor the Extreme E off-road electric racing series. With sustainable electric SUVs and tyre technology from Continental, the new series takes participants to the most remote corners of the world. Extreme E organisers are anticipating 12 teams taking part in the inaugural season, slated to begin in exactly two years. Prototype testing is scheduled to start in April 2019 and Continental is initially a Founding Partner of Extreme E, becoming a Premium Partner in 2021.  The technology company will equip all of the cars in the races with suitable tyres for the respective terrain.