Tag: STS Tyre Pros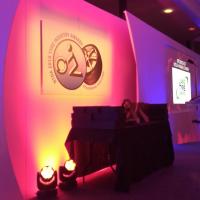 The winners of the 2018 "Tyre Industry Oscars" have been announced at the 89th National Tyre Distributors Association annual dinner, with a Bridgestone double in the tyre manufacturer and staff training and development categories headlining the event. More awards were added this year for excellence in tyre retail, with small, medium, and large business categories, as well as an overall winner. Presenting was television personality Mark Durden-Smith, who injected welcome energy and humour into procedings. Tyrepress also announced the results live via its Twitter feed.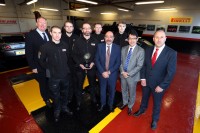 Pirelli has named STS Tyre Pros Chester as its Performance Centre of the Year for the third year in a row. Each year, one of the network of 120 Pirelli Performance Centres is named PPC of the Year, after the top performing centres in the technical audit have a video mystery shop exercise and scored by an independent assessor.
The number of female mechanics working in the UK has risen by 125 per cent since 2011, accounting for almost 10 per cent of the current workforce. This statistic was released by online car garage and repair marketplace WhoCanFixMyCar.com, which also announced that it will launch a female mechanic awareness scheme, in partnership with its garages, to celebrate International Women's Day and encourage more women into the field.
Following three 2017 Tyre Industry Awards, European Tyre Enterprises Limited (ETEL) said its success in three separate personnel focused awards categories proved the quality of its staff development initiatives. The company prevailed in the Staff Training and Development Initiative Award with Kwik-Fit, while members of staff won National Apprentice Tyre Technician of the Year (Kimberley Locker, STS Tyre Pro) and REACT Roadside Technician of the Year award (Adam Grimley, Central Tyre (Commercial), who shared the award with Tomasz Woiciechowski of Tyre Maintenance).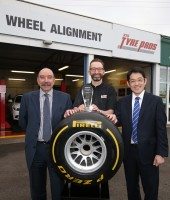 Pirelli has named STS Tyre Pros Chester as Pirelli Performance Centre of the Year. The newly rebranded STS Tyre Pros in Chester (formerly Central Tyre) achieved a near perfect score in its assessment, Pirelli said, presenting the centre with the award for the second consecutive year. Pirelli awards one of its 116 Performance Centres with the title annually, determining a winner by conducting a video mystery shop at the 10 top performing PPCs, which is then scored by an independent assessor.