'Significant breakthrough' – Bridgestone reacts to double NTDA award nod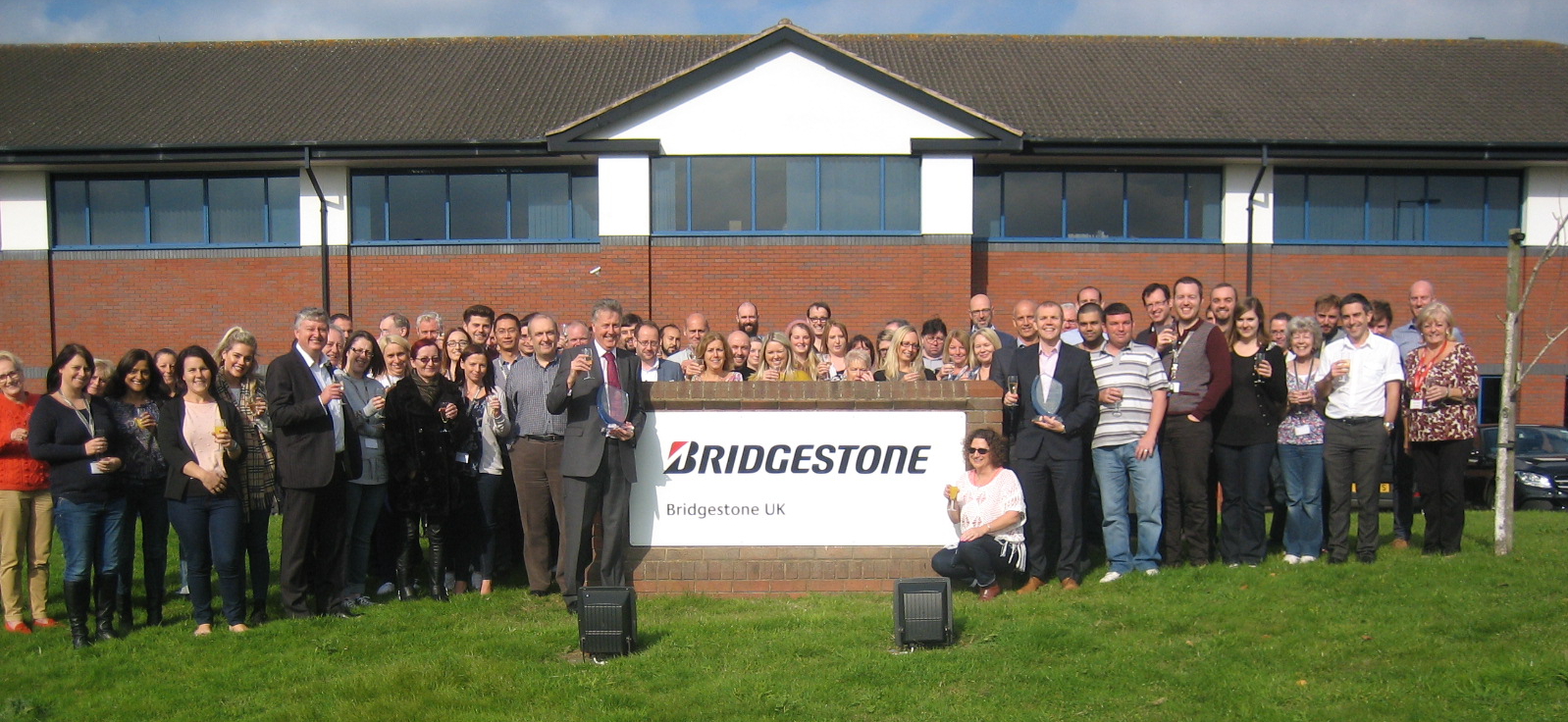 Bridgestone's double victory at the NTDA Awards 2015 was labelled a "significant breakthrough for the business." The world's largest tyre manufacturer won both the Tyre Manufacturer of the Year and the Industry Marketing Campaign of the Year awards, presented at the Annual Dinner in early October. Bridgestone added that the awards pay "tribute to the giant strides made by its senior management team over the past 12 months."
Bridgestone's UK managing director Robin Shaw said the awards were testament to a "one team" approach, where all elements of the business were brought together to showcase a wide range of best practice achievements. "We all worked extremely hard as a team when compiling these award submissions back in July, and viewed the process as a very important one in showcasing our 'one team' approach," he said.
"So many people within the business left an impression on our entries, with the commercial, consumer and bike teams all playing crucial roles. We were also able to obtain some compelling case studies from our valued customers which were really uplifting to read.
"To have been able to showcase the company is such a positive manner was a rewarding experience in itself, but to go on and win two awards outright was the icing on the cake.
"Both awards must be dedicated to Bridgestone as one overarching team, along with our valued customers who were also so generous with their time and words during the submission stage."
NTDA director Stefan Hay commented: "For Bridgestone to win two of the most coveted awards not only demonstrates the exceptional quality of their entries, but also reflects what can be achieved when companies have a genuine 'team' ethic. The bar has definitely been set for the 2016 awards."
In winning the industry marketing campaign award, Bridgestone's emotive advertising material resonated with judges, as the company successfully reaffirmed the point that Bridgestone tyres are as crucial to a car's performance – if not more so – than any other safety device on a vehicle. The campaign, which ran from 29 September 2014 to 21 December 2014, featured a fully integrated multimedia creative which was highly visible via a wide variety of channels including TV, press, online and outdoor coverage throughout the UK.
And in winning the prestigious Tyre Manufacturer of the Year award, Bridgestone's comprehensive submission successfully showcased its technology, innovation and all-encompassing effort to 'serve society with superior quality.'
Shaw added: "We are all extremely proud and we view these awards as a testament to all the good things we are achieving. We must use this as a springboard from which we will keep on growing as a business."