ETEL announces senior promotions, new management team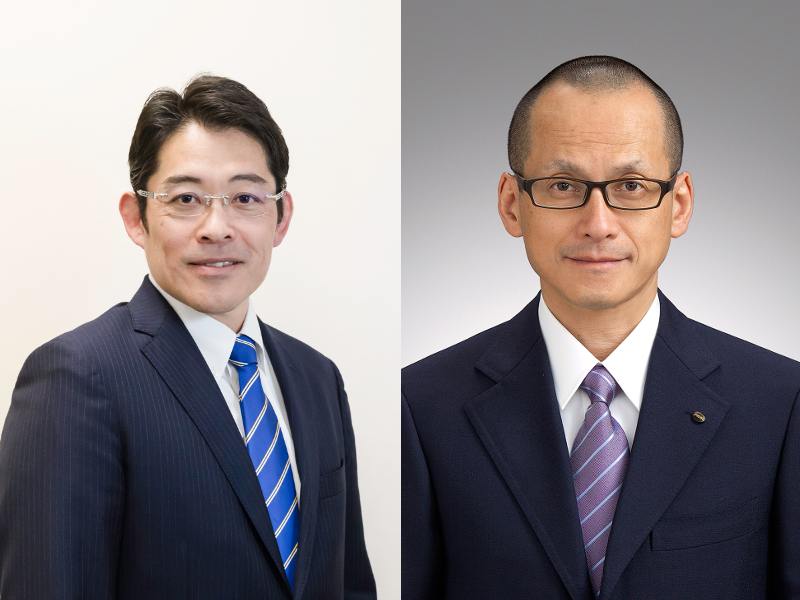 Leading UK tyre group, European Tyre Enterprise Ltd (ETEL), has announced a series of promotions within its senior management, including the appointment of a new CEO following Kenji Murai's promotion to a global position with parent company, Itochu.
In his 14 years in the UK, having previously been managing director of Stapleton's, Murai has overseen the transformation of ETEL following Itochu's acquisition of Kwik Fit in 2011 and the subsequent investment in the network of centres.  ETEL now incorporates a UK distribution fleet of more than 450 vehicles from a national network of 11 locations, around 750 UK centres, and 300 mobile vehicles, serving five million retail customers a year, a 180-strong centre network in the Netherlands and franchise operations within Hungary and Italy.
From 1 April Murai will be taking on the role of COO, Forest Products & Merchandise Division at Itochu.  In this role he will retain a very close interest in ETEL, as he will have group responsibility for the company, with the new CEO reporting directly to him.  He will also remain a board director of ETEL.
Kenji Murai will be replaced as ETEL CEO by Yasuyuki Harada, currently a managing executive officer and president, General Products and Realty Company at Itochu.  With many years' experience in global business, he will bring a wealth of knowledge to ETEL as it leads the UK tyre sector over the coming years.
Kenji Murai said: "I am delighted to be handing over the reins of ETEL to Yasuyuki Harada. We have built fantastic management teams in both Kwik Fit and Stapleton's and the promotions announced today are testament to the succession planning we have in place and the quality of the leadership within the business.   We have the highest calibre talent at all levels of the organisation and have placed significant emphasis on ensuring all our staff can develop their careers within the company.  I am very confident that adding Yasuyuki's global view and leadership qualities will take our team to even greater heights in what is a very dynamic industry and that ETEL will continue to set the standards and lead the way in the sector."
New ETEL CEO, Yasuyuki Harada, said: "ETEL is renowned within Itochu and the wider industry for its leadership and I feel very privileged to be taking over from Kenji as CEO.  We operate in a very dynamic market and I am looking forward to working with the management team and the entire ETEL staff to ensure that we continue to be the industry leaders."
More ETEL promotions as leading Kwik Fit GB roles split
The roles of CEO of ETEL and managing director of Kwik Fit GB, previously combined under Kenji Murai, are being split.  Current ETEL CFO, Mark Slade, is promoted to managing director of Kwik Fit GB with immediate effect.
Mark Slade will be replaced as ETEL CFO by Mark Lynott, who transfers from Itochu Europe where he has been senior manager, affiliates administration.  He will begin his new role at ETEL immediately.
Yutaka Kimbara, currently managing director of Stapleton's Tyre Services, the UK's largest wholesale tyre distributor, has been promoted to chief operating officer of the wider ETEL group.  He is being replaced as managing director of Stapleton's by Wataru Goroku, currently the company's head of corporate planning.  Both will start their new roles immediately.