Halfords charges into second place in the 2020 UK tyre retail ranking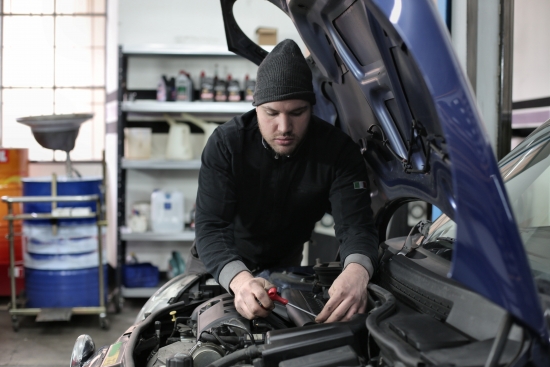 At the moment it is easy to get side-tracked by all the talk of the coronavirus. But, while it is clearly an important subject, the tyre business has a century or more of pre-history, has a present and has a future. With this in mind, May's edition of Tyres & Accessories continues in line with the last eight years of research by counting and ranking the nation's largest tyre retail chains.
The methodology is simple, we contact companies, consult publicly available sources and use third-party data where necessary in order to triangulate our tyre retail landscape. Of course, the present circumstances may look significantly different due to the nations' current lockdown status (see "Which Garages are Open During Lockdown"). However, the shape of the tyre retail business before the lockdown will surely help the retail trade strategize for its ongoing future after lockdown, making this data as actionable as ever.
Lockdown aside, the 2020 table does have one major change of tack in comparison with the previous seven years. Up till now we have considered autocentres as separate to out-and-out tyre retail specialists. The argument has always been that tyre specialists are those that generate 50 per cent or more of their turnover from tyres. However, there are two reasons why we have integrated them into the ranking this time round. Firstly, because recent years have shown a consistent trend on the part of tyre details to diversify their businesses away from tyres, batteries and exhausts alone in favour of MOTs and servicing work. At the same time, autocentres have put an increasing emphasis on tyres. And secondly, Halfords' acquisition of McConnechy's (itself a significant player in our national tyre ranking) in Autumn 2019 meant the largest autocentre was also a tyre specialist. Put the two reasons together and there is no clear argument for separating the two lists any longer. But the straw that broke the camel's back was the fact that, with 377 branches and the Tyres on the Drive online tyre retail business under the Halfords banner as well, the trade needs to know how newly-reconfigured tyre retail landscape looks in light of the last year's changes.
ETEL's Kwik Fit remains top, but Halfords continues to grow
Kwik Fit (the largest tyre retail brand owned by the Itochu-backed European Tyre Retail Enterprises Ltd) remains top of the tree with 750 branches. According to a company spokesperson, the branch count remains stable at this time, with no specific plans of either growth or attrition.
As we have seen, Halfords Autocentres is this year's fastest riser which is no surprise since the company bought McConnechy's and Tyres on the Drive in November 2019 for less than £10 million. November's move is the second big push Halfords has made in its latest bid to make in-roads in the UK aftermarket. Prior to November, the last advance of this scale was in February 2010 when the company bought Nationwide Autocentres for £73 million. Back then the company said it was aiming for a total of 440 branches. Now, however, the company is setting its sights even higher, with Halford's ultimate goal being to run "550 garages and 200 mobile vans" – roughly 50 per cent more than the firm's recently-expanded figure.
When you consider that roughly 650 of ETEL's 750 branches run under the Kwik Fit banner and that Kwik Fit is the biggest chain in the country, it is clear that Halfords has got its eyes on the prize of being the largest garage chain in the land. At the same time, Halford's 200 mobile van goal combined with the firm's bricks and mortar aspirations speaks of the company's desire to win business in the fleet market.
During the same period that Halfords Autocentres grew, the size of ATS Euromaster's national coverage shrank to 260 (2018: 305, down 45 branches). Such attrition is largely due to the overall restructuring of the business that has taken place in recent years. It is specifically a result of Michelin's acquisition of Tructyre and the subsequent creation of the commercial vehicle-focused Tructyre ATS, resulting in the separation of ATS Euromaster and Tructyre ATS along passenger car and commercial vehicle lines. ATS Euromaster representatives would also argue that, while the number of bricks and mortar centres has decreased, the amount of mobile provision has increased. Whatever the reason, the reality that Halfords has now leap-frogged over ATS into second place and has continuing growth aspirations in ATS's favoured fleet sector cannot be ignored.
Fourth-placed National Tyres & Autocare remains stable with 238 branches, according to the last count.
Things are similarly consistent at Micheldever's Protyre where the total branch figure remains at 148 centres, ranking the chain in fifth position. However, when you consider that the chain has gained an average of 18 branches year during the last six years, the understandable decision to keep things stable stands out.
Next up HiQ and F1 Autocentres can be found in sixth and seventh positions. Last year Tyres & Accessories learnt that HiQ had 100 branches in its network. However, since then, Goodyear has bought four former Weeting Tyres centres and (in February 2020) announced it had acquired the entire Easy Autocentres HiQ franchise including its 17 branches. Therefore, HiQ's 2020 figure is 121. However, at the time of the Easy Autocentres acquisition Goodyear representatives made it clear there were no particular plans to buy back more franchisees and – given the current macroeconomic environment – that policy is unlikely to change. Therefore, HiQ is likely to remain in sixth position with clear water above it to Protyre and below it to F1 Autocentres.
The Tyre Group, which includes the well-known Malvern Tyres operation, appears to be one branch smaller than last year, with 57 centres. Nevertheless, ninth-position Lodge Tyres would have to gain at least six more branches in the current down market in order to overtake their nearest neighbours in the national tyre retail ranking table. However, when you consider that Lodge Tyres was the third fastest riser in our coverage this year, such a feat is not beyond the realms of possibility. Largely thanks the Lodge's successful acquisition of the Kingsway tyre retail chain it bought from Bridgestone, Lodge increased its branch count from 40 to 52 during the last year.
10th placed Mr Clutch – a newcomer to our table owing the fact that the aftermarket repair-focused business has generally been counted as an autocentre up till now – lost five centres during the last year, putting the chain's total at 45 on the 2020 table.
Meanwhile, Mr Tyre remained relatively stable with 38 centres to its name.
Likewise, Just Tyres remained stable in 12th position, with 37 centres. And Modern Tyre Service also stayed stable with 30 branches along with 14th placed In'n'Out Autocentres which recorded 25 centres in its portfolio during the period.
Less growth in the second half of the table
15th placed Merityre also remained comparably stable in terms of branch growth with 24 centres. And 16th placed ETB added two centres to its number to join Merityre on a total of 24. As a result, just one branch separates 14th, 15th and 16th place on the table.
BA Bush is ranked in 17th place this year with 21 branches, two down on last year.
However, Farmer Autocare – the Scottish tyre retail chain owned by Kwik Fit-founder Sir Tom Farmer – increased its total to 19 branches across Scotland. This increase is in-line with the firm's medium-term growth, which averages at 0.5 branch openings a year during the last 7 years.
Universal Tyres is equal on branch count with Farmer Autocare, having added one branch to make its current total of 19.
Branch growth at Eden Tyres, Selecta Tyres and Watling Tyre Service all remained stable, with the retail chains taking 20th, 21st and 22nd positions, with 17, 16 and 15 branches respectively.
Equal on branch count with Watling Tyres, is the Ford-owned franchise network Quick Lane Tyre & Auto Centres. With 15 centres, the 23rd placed chain is perhaps not as big as one might expect from a global carmarker, but it is not small and growth plans are already on the table.
24th place Elite Garages and 25th placed Tanvic Tyres round off the table both stable on 13 and 11 centres respectively.
With the coronavirus context difficult to predict, it is hard to say what will happen next. However, the data is clear that some tyre retail chains have been growing fast and the long-term trend of growth amongst the largest 20 or 25 chains remains. Whether or not this will proved to be a barometer for the thousands of smaller businesses up and down the country is another question altogether.
UK tyre retail ranking 2020
| | | | | | |
| --- | --- | --- | --- | --- | --- |
| Ranking | Firm | 2017/2018 | 2018/2019 | 2019/2020 | Change |
| 1 | ETEL | 760 | 750 | 750 | 0 |
| 2 | Halfords Autocentres | n/a | 316 | 377 | +61 |
| 3 | ATS Euromaster | 345 | 305 | 260 | -45 |
| 4 | National Tyres & Autocare | 238 | 238 | 238 | 0 |
| 5 | Micheldever/Protyre | 143 | 148 | 148 | 0 |
| 6 | HiQ | 107 | 100 | 121 | +21 |
| 7 | F1 Autocentres | | 110 | 110 | 0 |
| 8 | The Tyre Group | 58 | 58 | 57 | -1 |
| 9 | Lodge Tyre | 40 | 40 | 52 | +12 |
| 10 | Mr Clutch | | 50 | 45 | -5 |
| 11 | Mr Tyre | 34 | 39 | 38 | -1 |
| 12 | Just Tyres | | 37 | 37 | 0 |
| 13 | Modern Tyre Service | 29 | 30 | 30 | 0 |
| 14 | In'n'Out | | 25 | 25 | 0 |
| 15 | Merityre | 24 | 25 | 24 | -1 |
| 16 | Exhaust Tyres & Batteries (ETB) | 23 | 22 | 24 | +2 |
| 17 | BA Bush and Son Ltd | 22 | 23 | 21 | -2 |
| 18 | Farmer Autocare | 18 | 18 | 19 | +1 |
| 19 | Universal Tyres | 18 | 18 | 19 | +1 |
| 20 | Eden Tyres | 15 | 17 | 17 | 0 |
| 21 | Selecta Tyre | 15 | 16 | 16 | 0 |
| 22 | Watling Tyre Service | 15 | 15 | 15 | 0 |
| 23 | Quicklane Tyre & Auto Centres | | 14 | 15 | +1 |
| 24 | Elite Garages | 13 | 13 | 13 | 0 |
| 25 | Tanvic Tyres | 11 | 11 | 11 | 0 |
| | Total: | 1928 | 2438 | 2482 | |
Sources: T&A Research; Company information