Which tyre garages are open during lockdown?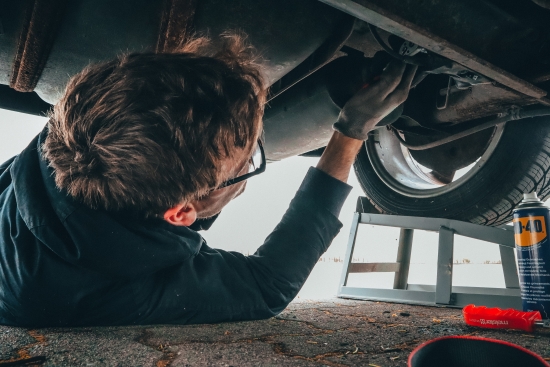 The word unprecedented has been used a lot recently. However, it is true to say that the UK tyre industry has never experienced a set of circumstances like this and hasn't witnessed national action on this scale since the second world war.  So, which tyre garages are open during lockdown?
It began on 23 March 2020 when Prime Minister Boris Johnson outlined strict stay-at-home measures for the whole of the UK. These effectively amount to a country-wide lockdown and will be enforced by the police. As a result, gatherings outside of households are effectively banned and shops have to close. However, automotive garages are within the limited number of retailers that are allowed to remain open. And therefore tyre centres will be allowed to keep going as well. This means garage technicians in general and tyre technicians in particular are described as key workers and so can also send their children to generally-closed schools where emergency educational provision is being made.
The UK policy is in line with practice in Italy, a country that had already experienced lockdown for a month by this point as well as advice from the USA. In both cases, automotive garages were deemed to be critical exceptions to lockdown restrictions. But, while garages can open, important economic as well as health and safety considerations have – understandably – resulted in some centres deciding to close. So the question is: which tyre shops are still open?
Large chains open; small chains closed; mid-size mixed
We have to concede that the current situation is extremely fluid and while we have made every effort to factcheck and keep up to date, our research is in danger of being out of date as soon as we put pen to paper. However, we surveyed the top 25 UK tyre retail chains, which account for 2474 tyre points of sale between them and compiled a table summarising the status quo. In short, we found that the largest national chains remain open, small chains are mainly closed and different mid-sized businesses have each taken different approaches.
Indeed, the top 10 tyre retail chains are virtually all open. ETEL group centres (which include Kwik Fit) are 99 per cent open, with just a small number of branches closed. But company representatives told T&A that these are "temporarily shut down" and "may not be closed for the duration". ATS Euromaster is largely open, but qualifies its position as "prioritising emergency services". National Tyres & Autocare's 238 branches are largely open for business, with just a couple (1 per cent) closed down. Likewise Micheldever's 148 Protyre centres are open for business, albeit with enhanced health and safety procedures – like all centres that are remaining open.
While open, owing to the fact that it is a franchise network, HiQ's position is a little more complicated to explain. With this in mind, Tyres & Accessories asked the company to give a statement on the matter.
"During this unprecedented and extremely fluid situation, HiQ's top priorities are the health and well-being of our associates, franchisees and service to our customers. Across the franchise network around 65 per cent of the centres remain open with the remaining 35 per cent continuing to open to provide emergency service for key workers and prestigious fleets such as the Police. For HiQ facilities that continue to operate, we have put in place strict control measures to help protect associates and reduce the overall spread of COVID-19, including additional cleaning and availability of sanitizing products; limiting visitors to business-critical only; and practicing appropriate social distancing".
According to their websites, F1 Autocentres, The Tyre Group, Mr Clutch, Mr Clutch, and Mr Tyre are all still open for business. Likewise Lodge Tyre is continuing to trade, but the well-known tyre retailer had closed 1 of its 52 branches as of 24 March 2020 (2 per cent).
After this, the approach changes somewhat. Just Tyre, Merityre and Selecta Tyre have all closed down for the time being. Meanwhile on the island of Ireland, Modern Tyre Service is running at something like 50 per cent.
From here on different businesses have adopted different policies. And since our table focuses on the top 25 tyre retail chains, we contacted NTDA chief executive Stefan Hay in order to find out more about how the association's membership (which includes both large and small retail businesses) is responding to the crisis.
NTDA: Branch closures could indicate switch to mobile business
As we have seen, different retail businesses have taken different approaches, but we began asking: What proportion of tyres dealers (or garages in general) remain open during lockdown? After clarifying that he can't comment on non-members, Hay said:
"larger national chains have generally remained open as have some of the medium to larger regionals, but many of the smaller tyre retailers have closed. Having said that, there is a tendency to close the depots, but continue to offer a mobile call out service. Where there is a mixed service offering, [such as commercial and car business] some of the medium-sized companies have closed their depots but continue to offer roadside assistance and fleet management services."
50 – 70 per cent drop in tyre demand
Is this the same in the wholesale sector? "Those wholesalers I have spoken to have seen a decrease in demand, especially for car tyres and some of my tyre retail members have said that there is a 50 – 70 per cent drop in tyre sales, whereas other services such as repair work remains steady. I have not seen, or been advised of, the predicted shortages in tyre availability with most wholesalers saying they still have adequate stock levels", Hay explained.
At this point it is important to highlight that there are valid reasons to open and close – something Hay offered more detail on: "In some cases members have struggled with staffing levels as some employees simply don't want to come to work. Some members have decided that it is not financially viable to remain open and that it makes more sense to furlough staff and claim what government support they can get.
"Where members have remained open, there have been, as predicted, large numbers of key worker vehicles coming into the depots and certainly I've seen pictures on social media of ambulances, private, ambulances, pharmacy vans, doctor's vehicles and lots of delivery vehicles being worked on so the argument that garages are essential does stand.
"It would appear that those members who have focussed on providing mobile call out services are doing well and are busy. I am also aware of members who have donated face masks, rubber gloves, seat covers and even toilet paper to local NHS services and care homes, this altruism in the face of such adversity is incredible and demonstrates that in times of crisis it is the wise that will build the bridges we need to keep our communities together."
So, does the NTDA have any advice for either staying open or deciding to close? "This has got to be the decision of the individual members. They are, legally, allowed to remain open and those that continue to do so are doing great work in supporting the 'lock down' economy and the Covid-19 medical response by keeping essential services on the road. NTDA members, so far, have shown great professionalism and generally the feedback I've had is that they have prioritised the safety of their employees and customers, but whether they have remained open or decided to close, it is a very testing time for all members and, of course, Britain as a nation."
Hay also brought some important perspective to the situation: "It is a much over-used word, but the situation the world finds itself in is 'unprecedented'. In my own opinion, the government is responding well and the range of support packages and the actions that are being taken are very good and tough decisions are being made and leadership is apparent…It is certainly time to reflect on how blessed we are. We may have to queue at supermarkets, but we have supermarkets, pharmacies, delivery services, Netflix, Amazon Prime and Deliveroo to name but a few of the services available at the click of a button and we have a roof over our heads and a government that is doing what it can to make sure we keep all of those things. In comparison, circa 70 million displaced refugees are currently languishing in camps all over the world, they already have nothing, not even clean water in some cases, so imagine how they must feel about the prospect of Covid-19 hitting the camps – it puts things into perspective, doesn't it?"
Hay, like all of us also looked forward to the other side of the outbreak: "One thing that is for sure, when we finally get to the NTDA's 91st Annual Dinner and Tyre Industry Awards later this year, we will have much to celebrate and it's going to be one heck of a party!"
So, to answer the original question, which tyre shops are open during lockdown? Many of the large chains, some mid-sized retailers and a variety of approaches in the wider market.
| | | |
| --- | --- | --- |
| UK tyre retailers during the 2020 coronavirus lockdown | | |
| | | |
| Firm | 2019/2020 | Shutdown? |
| ETEL | 750 | 1% |
| Halfords Autocentres | 377 | 0% |
| ATS Euromaster | 260 | 0% |
| National Tyres & Autocare | 238 | 1% |
| Micheldever/Protyre | 148 | 0% |
| HiQ | 126 | 0% |
| F1 Autocentres | 110 | 0% |
| The Tyre Group | 57 | 0% |
| Lodge Tyre | 52 | 2% |
| Mr Clutch | 45 | 0% |
| Mr Tyre | 38 | 0% |
| Just Tyres | 37 | 100% |
| Modern Tyre Serice | 30 | 50% |
| Merityre | 24 | 100% |
| Exhaust Tyres & Batteries (ETB) | 24 | 0% |
| BA Bush and Son Ltd | 21 | 0% |
| Universal Tyres | 21 | 0% |
| Farmer Autocare | 19 | 0% |
| Eden Tyres | 17 | 11% |
| Selecta Tyre | 16 | 100% |
| Watling Tyre Service | 15 | 0% |
| Quicklane Tyre & Auto centres | 15 | 20% |
| Elite Garages | 13 | 30% |
| Tanvic Tyres | 11 | 0% |
| Dexel Tyres | 10 | 0% |
| Total: | 2474 | |
| Sources: T&A Research; Company information | | |
| Date: 07/04/2020 | | |
| | | |