Hankook Tire signs MoU with leading Korean fleet management firm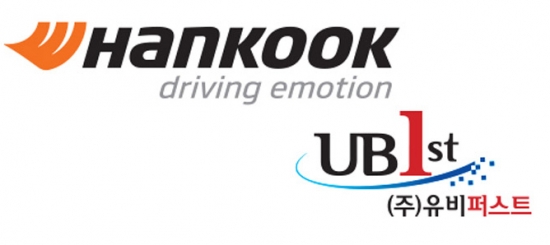 Hankook Tire signed a memorandum of understanding (MOU) on 16 April with Korean fleet management service provider UB1st. The cooperative relationship between the two companies focuses on creating a new type of fleet management service by combining Hankook Tire's offline service capabilities with vehicle data collected by UB1st's platforms, such as UbiKhan. Hankook will particularly draw on the competencies of its TBX network of commercial vehicle tyre outlets, the largest outfit of its type in South Korea.
UB1st, a leader in Korea's fleet management market, operates various types of vehicle management services, including 'UbiKhan', a telematics service with 100,000 commercial vehicles and passenger cars registered. Hankook Tire plans to expand its vehicle management service using big data through cooperation with UB1st and enhance ability to develop tyre technology and fleet service by utilising real-time vehicle data.
During the second half of the year, Hankook Tire intends to launch a premium tyre management service through its TBX network that targets UbiKhan users. It will also ensure TBX outlets and other Hankook Tire truck and car tyre sales channels are equipped to work with UB1st vehicle accessories, such as UbiKhan, black boxes, ADAS (Advanced Driver Assistance System) and DTG (digital tachograph). In addition, the two parties are discussing ways of utilising synergies to improve service and distribution.
"Hankook and UB1st have been very committed to this partnership," states Hosung Suh, chief strategy and marketing officer at Hankook Tire. "This will be another step Hankook will be taking toward its digital transformation to lead the industry as an innovative player."