Hankook Tire shares update on risk detection tech development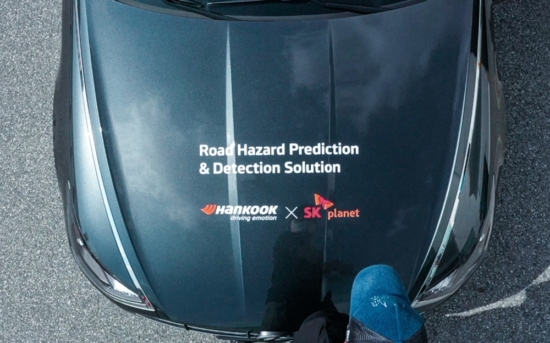 Hankook Tire has released a video that explains its work on pre-emptive road risk detection technology in collaboration with data and technology company SK Planet. The result of this joint effort is the Road Hazard Prediction & Detection Solution.
According to the Korean tyre maker, the solution "essentially analyses road noise acquired from a moving vehicle through artificial intelligence and deep learning technology to identify risk factors such as rainfall, snow and black ice."
45,000 units of data
Hankook conducted approximately 200 test drives from 20 individual proving grounds during the data mining process in order to acquire 600 audio samples. The partners converted these audio samples into 45,000 units of data that were used to develop the technology and improve accuracy. The next stage involved integrating the technology into Korea's road traffic control system.
"I'm very happy about the progress we have made on this project together with SK Planet," states Soo-Il Lee, president and chief operating officer of Hankook Tire & Technology. "We anticipate the Road Hazard Prediction & Detection Solution to play a significant role in improving safety and level of confidence for the driving community. Safety is Hankook Tire's top priority, and will continue to explore new frontiers in building solutions that contribute to safe and enjoyable driving culture."