Kwik Fit drops Tyre City retail brand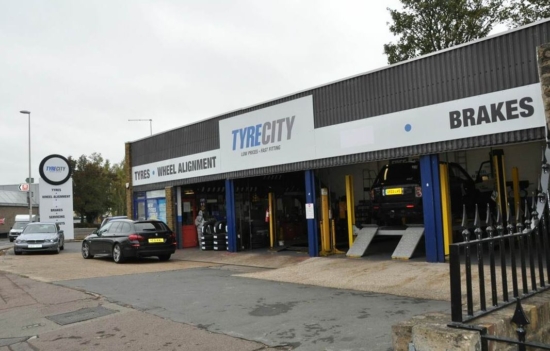 European Tyre Enterprise Ltd (ETEL), which owns both Kwik Fit and Stapleton's, will rebrand 60 of its Tyre City retail centres as either Kwik Fit or STS Tyre Pros as the company focuses on those two retail channels. According to the company, the decision follows a strategic review over the last few months, which found that ETEL should "simplify its retail operations and operate under two brands, Kwik Fit and STS Tyre Pros". The transition of the centres to their new brands has begun and will continue over the coming weeks.
ETEL is the largest tyre retailer in the UK, with 740 branches, according to our 2021 tyre retail ranking. Of these, something like 650 were Kwik Fits and 60 were Tyre City retail centres. By reason of deduction, that would suggest that roughly 30 centres were branded STS Tyre Pros and/or Central Tyres prior to today's announcement. And therefore, while ETEL reports that the 60 Tyre City locations will be rebranded as either Kwik Fit or STS Tyre Pros and "split broadly equally between the two larger brands", the latter stands to gain most from the demise of the Tyre City name.
Mark Slade, deputy CEO of ETEL, commented: "Our overriding objective at ETEL is to ensure that we offer the best possible service to our customers and provide strong market leadership.  We believe that concentrating our investment and marketing support on fewer brands will have greater impact for each of the individual centres and that the brands and our customers will benefit from wider geographic coverage.
"We highly value our teams who have been working under the Tyre City brand and believe that this change will also be to their benefit.   We feel that bringing our employees together under a smaller number of brands will provide them with greater opportunity for career development within the wider business, which is mutually beneficial for them and for the company as a whole."