Tag: Anlas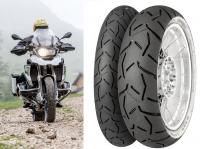 These words are being written in the unseasonably mild final days of February, and I'm not alone in hoping the sunshine augurs an early start to spring. More than a few riders have decided now's as good a time as any to start the season, and fingers are crossed within the motorcycle trade that the record temperatures will offset this year's late Easter.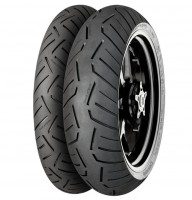 Success as a tyre wholesaler depends upon range, availability, and also a measure of exclusivity, and this applies as much in the two-wheel segment as it does for car tyres. Britain's largest independent two-wheel tyre distributor deals in more than a dozen brands, from household names to those little known outside riding circles, and is sole UK distributor for several ranges. Earlier this year, Tyres & Accessories recently spoke with Richard Hemingway Cambrian Tyres to find out what's new within the wholesaler's established exclusive stable and from a brand that's relatively new to Cambrian customers, but nevertheless should prove very interesting.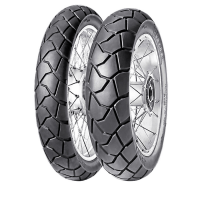 Starting in November 2016, Cambrian Tyres have begun distribution in the UK of Turkish two-wheel specialist tyre brand, Anlas. Already familiar to many in Europe with a history stretching back 40 years, Anlas manufactures a wide range of tyres from its factory in Duzce, between Istanbul and Ankara. The current Anlas range includes tyre applications for commuters and urban motorcycles; lightweight bikes; classic machines; large adventure motorcycles; and scooters and mopeds. Cambrian says the Anlas range offers riders excellent quality and value for money from a well-established European brand.