Strong beginning for Kenda's UK comeback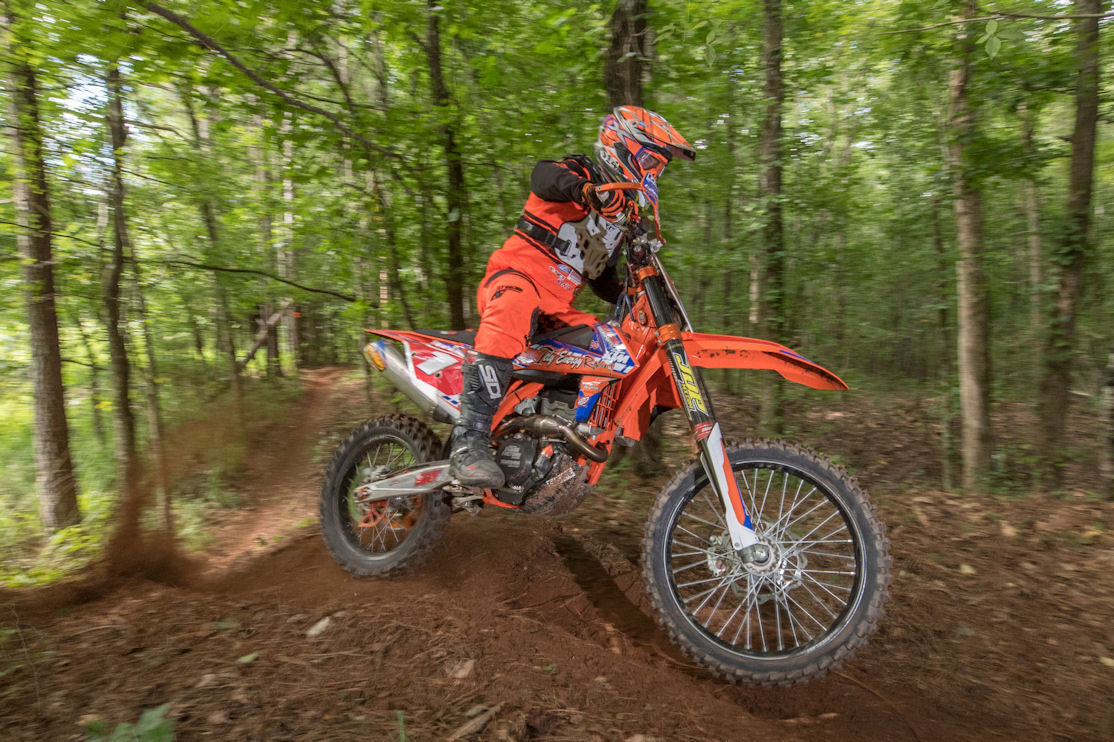 As part of its commitment to being a 'one-stop shop' for motorcycle and scooter tyre retailers in the UK, Cambrian Tyres partners with all major brands in the two-wheel marketplace and supplies customers from its warehouse stock of more than 100,000 tyres. The wholesaler is also sole UK distributor of the Bridgestone motocross and Continental two-wheel ranges (see separate articles) as well as for the Anlas brand and, from the second half of 2019, Kenda. This last name is back in the local two-wheel market after a decade's absence, and demand has started off on the right foot.
During the earliest days of Kenda's return, Cambrian was burdened with the enviable problem of customers snapping up product almost as soon as it announced availability. "This was particularly the case for enduro off-road competition tyres, which have proven very popular," shares Richard Hemingway, the wholesaler's marketing manager. "Our research prior to taking on Kenda confirmed that the tyres were good, but even so we were surprised at how quickly they were embraced." The first shipment of Kenda tyres landed in the UK early July 2019 and was followed over the next six months by seven more; with several new lines selling out within days of arrival.
In addition to enduro competition tyres, the current range listed on the kenda-moto.co.uk website covers all main on- and off-road segments, as well as inner tubes for off-road applications in three grades of thickness. Cambrian has increased its Kenda range twice since the middle of last year; the first increase effectively doubled the size of its Kenda offer while the second broadened motocross product availability to include tyres aimed at the very youngest of junior riders.
The vast majority of Kenda tyres distributed in the UK are made to order for Cambrian immediately prior to shipment. The next shipment due will increase the Kenda portfolio once again, as will others scheduled for the coming weeks and months:
New arrivals within the Kenda range include further sizes of K779 Gauntlet as well as the K778 Knarly, a new soft compound tyre for extreme enduro competitive use. A road legal motocross tyre, the Trakmaster, is also on its way; this is being billed as a keenly priced alternative to the likes of the Michelin Tracker. "Kenda is definitely opening dealers' doors for us in areas where price is key," comments Hemingway. "The added benefit of the Kenda brand is the genuine quality of the product, which we believe is second to none in its price bracket."
Success will filter upwards
Kenda off-road products have built up a loyal following in the USA and are used by winners of national-level championships. This pedigree gives Cambrian Tyres confidence in the brand's potential for long-term success over here, but the wholesaler's experience with Bridgestone suggests it'll take time for Kenda to put down roots.
Success at the very highest levels of the sport doesn't always translate to a brand's widespread use by motocross riders in the UK, Richard Hemingway comments. "Peer-to-peer recommendations matter, and for that you need a strong foundation. When we reintroduced the Bridgestone motocross range five years ago, we focused on the grassroots – at club level. Now top riders are using them at national championship level. I anticipate it'll be the same with Kenda to a degree. Success will filter upwards."
Sponsoring riders such as Ashley Greedy, who rode to victory in the 2019 Weston Beach Race on Kenda tyres, is part of this. So is supporting up and coming talent like eight-year-old Jack Brooks, who's been on two wheels since the age of two and recently got his hands on his first Kenda tyres, riding them to a convincing victory in the 7/8 year old category at WOR Events' Tough Ones Little Brother races.
Summarising Cambrian's initial experience with Kenda, Hemingway states: "We're very pleased to take on the brand and we're extremely happy with how it has Kendamotocrbeen received so far."
Anlas: Healthy winter & off-road sales
Cambrian Tyres has exclusively distributed the Anlas two-wheel tyre range in the UK since 2017 and is looking forward to several new products this year. The Winter Grip 2 will gain five new sizes; these are coming at a good time for this line of scooter tyres: "With Michelin dropping its CityGrip Winter, we've seen a very big increase in Anlas sales in recent months. It's a great all-weather tyre; a and that's instantly visible to riders when they see the distinctive tread. The addition of extra sizes makes the range even more attractive."
Anlas has also entered the strongly-contested hypersport market with the Viento Sport, which is available in one front and four rear sizes. But the biggest strength for Anlas in the UK is the off-road market. "Word of mouth is key in the adventure segment, and Anlas is becoming increasingly well known amongst hardened adventure bike riders," says Hemingway.
Growth in this segment comes through planned additions to the Anlas Capra off-road competition range. The two products on offer here are the Capra EXT and Capra X Rally. The first is a road-legal competition enduro tyre with a new soft compound option for extreme enduro events, the second a product for competing in long-distance events similar to the Dakar rally, in which large distances are covered off-road.
"Anlas developed the Capra X Rally rear tyre as a halfway house between an enduro tyre and a block-treaded adventure tyre," explains Hemingway. "It provides off-road performance without wearing anywhere near as quickly as an enduro tyre would." The marketing manager adds that a Capra X Rally front tyre has just been race tested in Africa and will soon be released, while the rear tyre can also be combined with a Capra EXT front tyre to give the rider a longer-lasting rally tyre on the back and an enduro tyre on the front. "This is a niche market but an area where Anlas can really build on their growing brand recognition," Hemingway adds.
New Kenda K779 Gauntlet sizes are coming in 2020, as is the K778 Knarly, a soft compound tyre for extreme enduro competitive use