Metzeler – 4 new moto tyres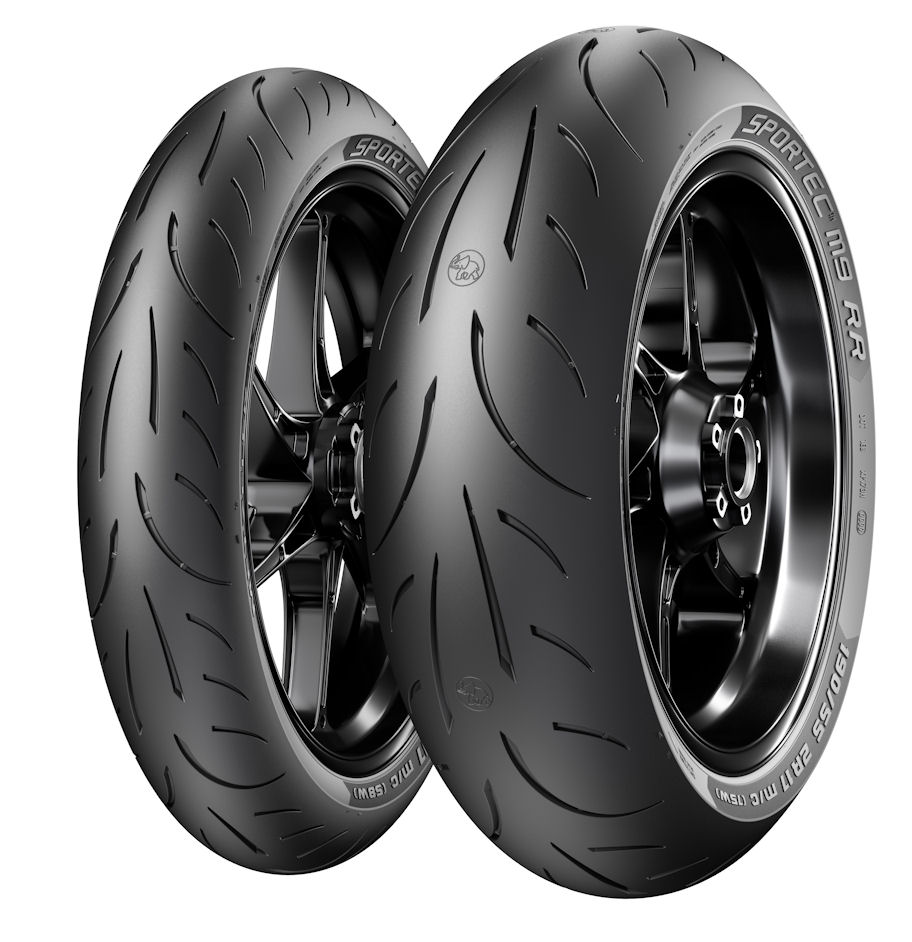 A quartet of Metzeler motorcycle tyres has been unveiled at the EICMA show this week. These are the Sportec M9RR, Roadtec 01 SE, Racetec TD Slick and Roadtec 01 Scooter. All four will arrive in the UK next year.
Metzeler Sportec M9 RR
Metzeler says this successor to the Sportec M7 RR retains a "strong connection to its predecessor and its roots". The Sportec M9 RR is designed for riders of, primarily, supersport and naked bikes who have a sporty driving style and ride almost every day and in all conditions. Metzeler intends the tyre for day-to-day riding on the road with some track use thrown into the mix.
The Sportec M9 RR range includes three front and nine rear tyre sizes.
Metzeler Roadtec 01 SE
The introduction of the Roadtec 01 SE builds upon the success of the 2015-launched Roadtec 01 sport touring tyre and provides a product better suited to riders of naked, supersport and sport-touring bikes. The newcomer's tread has slicker shoulders and optimises traction when driving out of corners. The front tyre uses the full silica compound seen in the Roadtec 01 and the rear tyre a bi-compound.
Metzeler Racetec TD Slick
This range of racing slicks is aimed at both expert riders and club racers and is intended for both competition and training use. The Racetec TD Slick can be used without tyre warmers and doesn't require any specific set-up. Metzeler calls it a "plug-and-play product" for experts and a tyre for club riders striving to enhance their lap times.
Four 17-inch sizes will be available: 120/70 front and 180/55, 190/55 and 200/55 rear.
Roadtec Scooter
This new range will cover 51 dimensions in the 10- to 16-inch rim diameter size bracket. Its developers took inspiration from the Roadtec 01, particularly the tread design. The Roadtec Scooter's structure and compound have been optimised for scooter use. All tyres in the range benefit from a high-silica compound, and rear radial tyres have a bi-compound.
Metzeler will gradually replace its current scooter line-up, including the Feelfree, Feelfree Wintec and ME 7 Teen, with the Roadtec Scooter.