Metzeler Roadtec 01 – developed 'from a completely new set of criteria'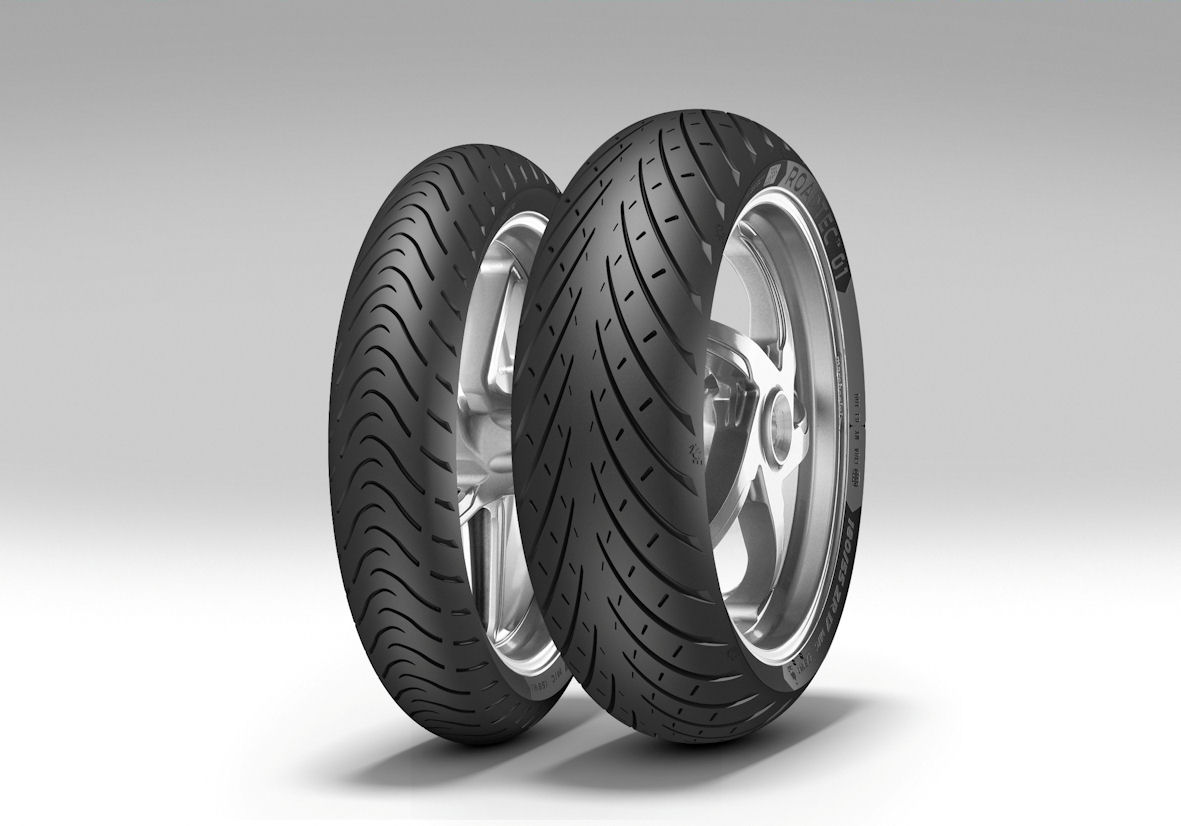 Launched this month, the Roadtec 01 is the latest generation of Metzeler sports touring tyre. This successor to the Roadtec Z8 Interact has been developed to offer class leading levels of grip in all weather conditions, and Metzeler says it is perfect for sports touring, naked/sports bikes and adventure machines.
Despite following on from the Z8 Interact, Metzeler says the Roadtec 01 has been "developed from a completely new set of criteria," hence it received its all-new '01' designation. The tyre features a totally redesigned tread pattern; specifically, the front tyre has a high number of grooves that are more transversal to the rolling direction of the tyre, and this has made it possible to increase 'mechanical grip' on slippery surfaces and in different riding situations.
The contact area with the tarmac is now wider and shorter and, working together with the 0-degree steel-belt technology found in all Metzeler-branded products, guarantees higher mileage and consistent performance throughout the tyre's life.
New compounds have been developed. The dual-compound rear, with 100 per cent silica on the shoulders and a 70-30 silica/carbon black mix in the central tread band, aims to ensure mileage and grip in the most varied conditions of use. The 100 per cent silica front tyres ensure great safety while braking, in particular on wet surfaces and those with 'low friction'. The 0-degree steel belt, together with Metzeler's 'Interact' technology, improves stability and comfort, and guarantees predictable and precise behaviour.
A Heavy Weight Motorcycles (HWM) version of the Roadtec 01 is also available, offering greater stability for heavyweight tourers fitted with paniers. A higher level of stability is achieved using a two-ply rear tyre casing rather than the single ply found on the standard tyre. The HWM front tyre has much in common with the standard version, however it utilises a more rigid casing and flank material and features a slightly different compound that contains filler in addition to silica. Two new sizes for adventure bikes are also available.