Cross-ply sizes join Metzeler Roadtec 01 range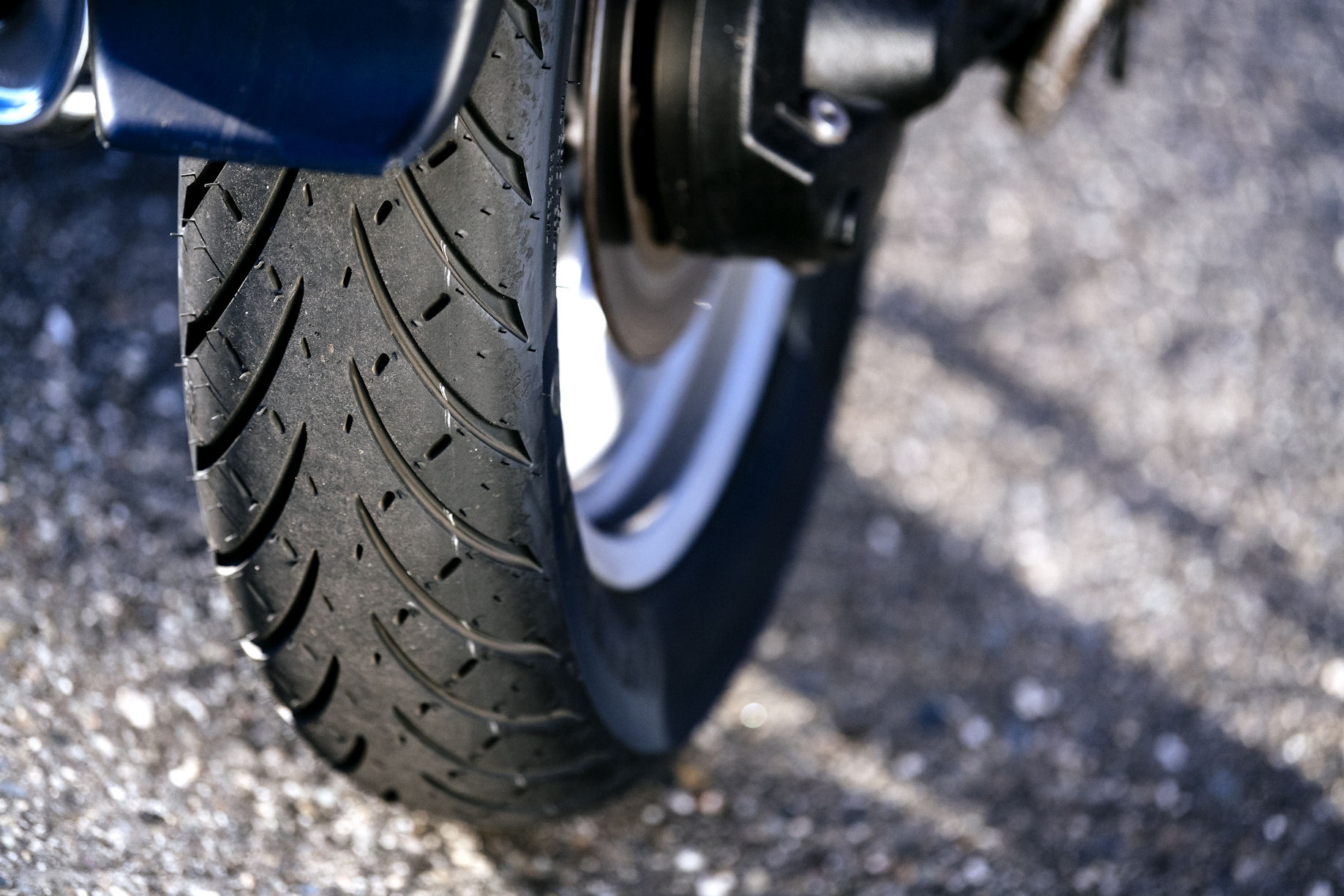 Riders of older motorcycles as well as modern, smaller capacity bikes can add the Metzeler Roadtec 01 to their replacement tyre shortlists. The sport touring tyre range will be extended this year through the addition of fitments featuring a cross-ply construction rather than the radial casing used in all previously-released dimensions. By introducing cross-ply sizes, Metzeler hopes to broaden the sport touring tyre's appeal.
While the Roadtec 01 radial casing has a 0° steel belt and 'Interact', Metzeler's proprietary casing cord tension solution, the cross-ply casing is more rigid, particularly in the sidewall area.
In addition, front and rear Roadtec 01 cross-ply compounds feature a different approach compared to radial tyres, with their rotation generating more heat. The compound used in the new sizes is carbon black-based and contains approximately 30 per cent silica, and Metzeler says this compound "capitalises on the heat generated by structural flex to reach its optimal operating temperature." Plastifying resins combine with the silica to give the Roadtec 01 good wet grip. "The relatively stiffer structures of the X-ply, coupled with chemical components and tread adhesives, therefore provide a very high level of grip, both in dry and wet conditions," comments Metzeler.
In addition to the radial and new cross-ply sizes, a HWM – Heavy Weight Motorcycles – version is also available. Designed for heavy motorcycles, such as big cruisers and tourers, the HWM version provides greater stability, improving the experience when riding over irregularities in the road surface or during sudden handlebar movements.
The Metzeler Roadtec 01 range now meets the demands of sport-tourers, tourers, nakeds, enduro-street and supersport motorcycles from 150 cc upwards.