Anlas enters hypersport segment with new Viento Sport tyre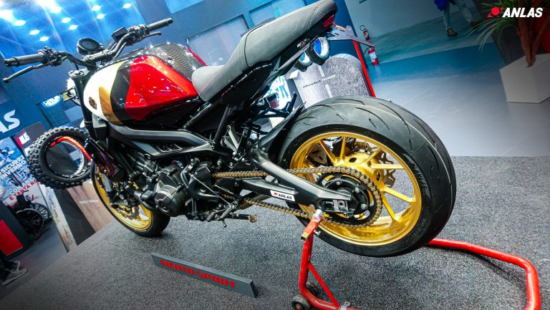 For the first time in the tyre manufacturer's history, Turkish motorcycle specialists Anlas have entered the highly competitive hypersport market with their brand new Viento Sport, which is now available to UK dealer from exclusive importer Cambrian Tyres.
Following several years of intensive research and development, the new Viento Sport is said to offer "high levels of performance on both road and track to riders of the latest supersport, superbike and hyper naked motorcycles."
According to Cambrian Tyres, the engineers at Anlas have developed a Variable Winding Technology, which sees the tension of the carcass alter across the profile of the tyre. This has allowed them to optimise the contact patch at all angles of lean, delivering improvements in handling and traction for a thrilling and engaging ride.
A new high silica compound, in combination with the eye-catching tread pattern offers excellent warm up times from cold, and superb all-weather grip for reassurance on both wet and dry roads.
At present, Cambrian Tyres have stocks of popular sizes including 120/70 ZR17 fronts and 180/55 Z17 and 190/50 ZR17 rears. Both 160/60 ZR17 and 190/55 ZR17 rear sizes are planned for later this year.