Tag: Mikaela Åhlin-Kottulinsky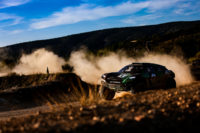 Testing for the Extreme E off-road electric racing series began earlier this month at the Château de Lastours off-road proving grounds in the south of France. One question the tested aimed to answer during proceedings was how well the car and tyres work together. They also looked into any potential weaknesses in the electric race car's physical and technical design, not least in its motor. The tests lasted several days and were run by Continental, tyre supplier to Extreme E, and Spark Racing Technology.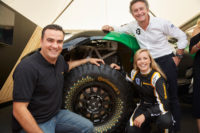 The two Continental tyre types specially developed for the Extreme E off-road racing series have made their global debut at Goodwood Festival of Speed. Designed for the world's toughest driving conditions, the new summer and winter tyres were presented to the public along with the electric SUV on which they are to tackle some of the most extreme locations across the globe.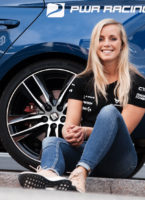 Swedish touring car racer Mikaela Åhlin-Kottulinsky has been selected to test the new tyres Continental is developing for the Extreme E rally series. Åhlin-Kottulinsky, the first and to-date only woman to win a race in the TCR Scandinavia Touring Car Championship, will lend her talents towards the development of tyres for what Continental calls "the most extreme racing series the world has ever seen."